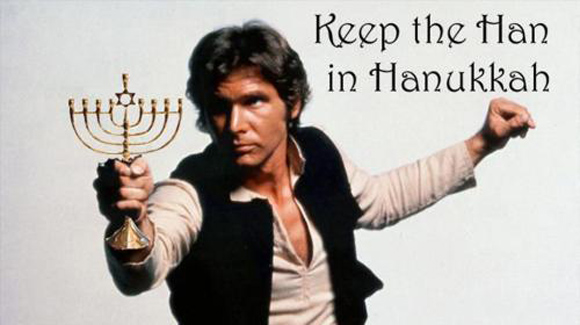 Shabbat Shalom
December 4, 2015
Dear family and friends,
Right Wing Warning
Gun Control, Birth Control and Environmental Concerns are this week's main topics so friends whose voices are to the right of mine are, now, forewarned… though as always, my intent is to remain respectful and if your read on, you'll see there is other non-controversial topics to enjoy, like Coffee, Wine and Bohemian Rhapsody.
Who will be next?
Sadly, mass murders in our country are now commonplace. How much more of this absurdity can we take?  We lead all other countries in mass murder (4 or more deaths) with an average of one per day.  14 innocent lives were snuffed out in this week's attack (and 17 wounded) with easily accessible and massive amounts of firearm.  Why does ourRight to Guns outweighs our Right to Live…? Andy Borowitz wrote this "tongue-in-cheek" article last month which hit the nail on the head. We need this type of representation in Congress:
The NRA has hijacked our Congress and the 2nd Amendment: "A well regulated Militia, being necessary to the security of a free State, the right of the people to keep and bear Arms, shall not be infringed." Just a few hours before sending this email to you, the US Senate failed to pass two amendments to expand background checks and prevent those on the Terror Watch List to buy guns. How can Senators who are suppose to represent their constituency, vote No on these protective measures. Makes no sense at all!
Even (the late) conservative Supreme Court Chief JusticeWarren Burger was offended by the NRA's corrupt interpretation of the 2nd Amendment which is used to continue their profitable gun industry and President George H.W. Bushresigned in disgust from the NRA in 1995. If these men's views don't convince Congress to change their ways, how about the words of the 1934 NRA president:
Pillow Feathers gone astray
Words have the power to heal…help…create…inspire, but sadly, words also have the power to destroy.  The twisted words, lies and rhetoric coming from several soapboxes have inspired the other mass shooting of the week at the Colorado Springs Planned Parenthood clinic, wounding nine people and killing a pastor/police officer, an Iraq war vet and a mother of two. The weapon of choice was a semiautomatic rifle. Did the authors of the 2nd Amendment intend for all Americans to protect themselves with automatic weaponry…I think not. This is the 6th attack on a PP clinic since July when the heavily edited and completely deceptive anti-abortion videos began to circulate. Planned Parenthood provides vital healthcare to women and, yes legal abortions (though they are never funded with public money), yet repeatedly, our US and State legislators are constantly trying to defund the only access many Americans have to medical care. Lies and rhetoric are culprits to this witch hunt.  If legislators ever did a serious open minded investigation of Planned Parenthood's efforts, they'd find a saviour for many in this country, but, in this day and age, lies fly through the internet and in the Media at lightning speed and create damage before they can be disputed or recanted.  It's like the feathers of a pillow, once released, they can never be returned. Too bad a warning indicator light doesn't activated when damaging lies come into public view. Here is an important message from Planned Parenthood:
Air, Water, Land
As Cows, Cars, Industrial Plants… continue to pollute the air we breathe, the water we drink and the land we live on,190 world's leaders are in Paris (this week) at the COP21 (Conference of Parties 21st gathering) to help reverse these damaging trends. The first COP was held in Berlin in 1995 but what has been accomplished in the ensuing 21 years.  As the climate continues to change, the raising water levels are invading our shores and countries like the Marshall Islands are slowly disappearing.
http://tinyurl.com/ByeByeMarshall
. And, if our consumption of beef isn't curtailed, the continued effects on our planet from cattle production will lead to serious environmental deterioration not to mention our indiscriminate overfishing of our underwater habitats. These are just a few of our transgressions, but we can steer our planet in the right direction.  The tide of environmental concerns are turning and it's great to see the efforts of Billionaires
Gates, Zuckerberg
and
Benzos
putting their billions into the game.  But world leaders in Paris need to put pen to paper to reach healthy goals for our only known home.
Voting Made Easy
Since I'm on a roll, I might as well continue my progressive rant… Here goes: Election Day should be a National Holiday. Every American should have easy access to voting. Registration should be automatic when applying for a driver's licence, photo ID should not be required to vote, voter fraud is a mythical problem, Straight Party voting is an option that should remain, there should be no "excuse" needed when applying for an absentee ballot and Election Day should be a National Holiday.  To read more about this petition to make Nov. 8, 2016 a National Holiday, check out this article:
And bravo to Kentucky for returning the voting rights to 170,000 ex-cons, who were nonviolent and completed their prison terms.  Florida and Iowa are the last two states who still prohibit ex-cons from voting.
Coffee
I always try to bring you up-to-date health information and the benefits of coffee was one that I recently included.  So with this in mind and a shout-out to a young (and I mean school-aged) local inventor, check out this innovative (patented) cold-brew coffee process by
Max Feber
. Here is his Kickstarter page: 
https://www.kickstarter.com/projects/feber/bruw-cold-brew-simplified
Wine
Breastfeeding
"Is This the Real Life…"
Happy 40th anniversary to
Queen's Bohemian Rhapsody
, which back in 1975 was the most unique strange but rapturous song of its time. This article gives you all the details about
"an Italian Renaissance astronomer (Galileo Galilei), a character from a nineteenth-century opera (Figaro), an Islamic prayer (bismillah) and an occult devil from "Paradise Lost" (Beelzebub)." http://tinyurl.com/QueensDetails
8 Crazy Nights
Wishing you and your family a 
Peaceful Shabbat Shalom and a Latke-filled Hanukah Celebration.
Lisa
Dec. 6th (Sunday)
Please help spread the word to all U of M students
A Night for Mental Wellness
Ballroom at the Michigan League
7:00-9:30pm
Proceed benefit: George Orley Mental Wellness Initiative
The Well's program "What does the Jewish Tradition say about on Refugees"
In partnership with NEXTGen Det., JCRC, Repair the World, (Royal Oak and Detroit) Moishe House and AJC ACCESS Open to the whole community.
Holocaust Memorial Center
28123 Orchard Lake Rd. (Farm. Hills)
7:00-9:00pm
Rabbi Dan Horwitz
dan@meetyouatthewell.org
March 9th (Wednesday)
JVS 8th Annual Trade Secrets
Benefiting the JVS Women to Work Program
Temple Beth El
6:00pm
Featuring the inspiring story of Linda Schlesinger-Wagner, founder of clothing line, Skinny Tees.
May 4th (Wednesday)
Congregation Shaarey Zedek
Lois Linden Nelson Women's World
Honoring Henrietta Weisberg
Featuring Paula Abdul
Save the date. More details to follow
May 7th (Saturday)
Forgotten Harvest 
24th Annual Comedy Night
Fox Theatre
Save the date. More detail to follow
May 13th (Friday)
Planned Parenthood 100 Year Gala
Detroit Marriott at the RenCen
Save the date. More details to follow
May 19th-25th
"Becoming American: The Jewish Experience"
Travel opportunity through EMU Alumni Association to
NYC, Philly and DC.
This experience is open to the public regardless of your University Affiliation, religion, race, age, shoe size…
Any questions can be directed to:
jeffrey.bernstein@emich.edu
And for further details of the trip:
Iowa Caucus is Monday February 1, 2016
Our Michigan Primary is Tuesday March 8, 2016.
Presidential Election is Tuesday November 8, 2016
1. Hillary Rodham Clinton
2, Bernie Sanders
3. Martin O'Malley
13 Republicans alphabetized (polls are too erratic)
Happy Birthday…
Dec. 4th
Forest Levy Wolfe
Joan Solomon Frank
Denise Kalt
Scott Cantor
Dec. 5th
Julie Weisberg Schlafer
Dec. 6th
Wendy Kirsch
Nick Lalla
Dr. Jeff Forman
Dec. 7th
Fran Victor
Dec. 8th
Aliyah Schneider
Dec. 9th
Ronda Ferber
Avi Brandvain
Dec. 10th
Neal Elyakin 
Penny Blumenstein
Susan Slablotsky
Roz Blanck