Shabbat Shalom
October 30, 2015
Dear family and friends,
This Weekend
Halloween is the ancient Celtic holiday that marks the end of the harvest season and the start of Winter.  I sure hope Winter doesn't commence anytime soon as we (in Michigan) have been experiencing a glorious Fall that needs to stick around for a few more weeks.  The Celts also believed the seasonal transition period opened up a bridge to the Dead, hence the spooky atmosphere. Though it started out as a pagan then Christian holiday, it's morphed into a secular neighborly fun day for kids. And speaking of this weekend, don't forget to turn your clocks back an hour Sunday morning asDaylight Saving Time ends and we Fall Back to Standard Time.  Arizona and Hawaii don't follow Daylight Saving time and quite frankly, it is an antiquated system, and for some, it causes physical ailments and should be abandoned.
For all the young families, like Ariella and Tzvi.
Shalom Chaver
On November 4, 1995 (20 years ago this week), a war hero turned peacemaker was gunned down for his latter efforts.  Prime Minister
Yitzhak Rabin
was killed by a radical extremist who believed murder was the route to "saving" the Jewish State. As we've witnessed our whole existence, violence is
only
the route to evil outcomes and relegated to our enemies while sadly we must elevate and innovate our strength in defense. Unlike today, there was mutual admiration and respect between the leadership of Israel and the US.  Clinton and Rabin were close friends as Clinton's eulogy ended with
"Shalom Chaver"
(goodbye friend). Where would Israel be today had Rabin lived?  Clinton suspected we'd be much closer to peaceful relations with his views in this recently printed article to memorialize the 20th anniversary of Rabin's death. 
http://www.timesofisrael.com/clinton-i-really-loved-rabin-and-he-would-have-made-peace/
  Clinton will also be at Rabin Square in Tel Aviv this weekend to pay tribute to his dear friend.
Yitzhak and Bill
The Search is On
Also in Israel this week is…God.  Well, the real One is probably there all the time, but the actor who portrayed him in the Bruce Almighty movies (which I loved),
Morgan Freeman
was there for a visit.  He's in the Holy Land filming a National Geographic documentary on
"The Story of God"
. Israel is one of many sites they plan to visit to investigate Human's (past and present) passion for religion. Here is an article that gives more details to this story but I've also included it for their verbiage of Jerusalem's
"Wailing"
Wall.  Who still calls it the Wailing Wall?  Apparently this online Hollywood magazine,
Deadline
, still does.  
http://deadline.com/2015/06/morgan-freeman-host-the-story-of-god-national-geographic-channel-1201441271/
Morgan at the "Wailing Wall"
The Pressure is On
Sharing a Meal
But here is an uplifting story about co-existence through food.  Bravo to the owner of the restaurant (near Netanya) called the Hummus Bar which discounts meals to diners who eat their meal in mixed company of Arabs and Jews. I am all in favor of whatever incentive works to help build bridges and what better way than over a bowl of Hummus.
Authentic Israeli Hummus recipe
Ironic Discrimination
For all the efforts of co-existence, there seems to be twice as many against. Case in point, the South African ruling party
African National Congress
(ANC) should know, first hand, what Apartheid is, yet they chose the bias side by promoting an Israel travel Boycott. It's despicable that they single out Israel as an apartheid nation with facts of societal equality everywhere from the Supreme Court to the Medical Field to the Knesset, while ignoring flat out Human Rights violations of many other countries that they suggest their citizens freely visit. 
http://www.timesofisrael.com/south-africa-ruling-party-discourages-travel-to-israel/
Family Dynamics 
Two husband and (finally) two children could be the norm for China.  When your national policy limits you to one child and most Chinese families prefer boys (and often illegally arrange gender-selective abortions), your society will inevitably have a male heavy population which is exactly the fact in China. Because of "Supply and Demand", a Chinese Economist recommends women take two husbands. It's a practical economic solution that solves the issue for men who don't have high incomes to share the cost of marriage and prevents "male old maids" who won't have children to care for them.  Interestingly, nowhere in this article did I see the world "love".
Prayers and Help Needed
A massive 7.5 magnitude Earthquake struck Afghanistan and Pakistan last week causing 364 deaths and 2,000 more injuries.  Condolences and prayers are aimed toward the affected region.
New Concerns
Who says eating processed meat is bad for you?  WHO does… The World Health Organization suggests you put down that chilly dog, BLT and Salami Sandwich in consideration of your colon. Vegan and vegetarians are rejoicing over the WHOs declaration that Red and Processed Meat can cause Cancer. Personally, I believe in moderation to stay healthy and satisfied.
Women's Health 
As we end Breast Cancer Awareness Month, I must admit, I'm perplexed that the American Cancer Society now recommends fewer mammograms in a woman's lifetime.  Apparently false positives and the added cost and health concerns outweigh the benefits.  Also, suggested is the end to doctor office visit breast exams which all seem strange to me.  You'd think we should be examining ourselves more often to detect any changes but I'm sure the medical professionals reading this might feel differently.
Local Election Day
Please be aware that (our) City of Farmington will be holding Municipal elections (Mayor, City Council and Millage votes) this Tuesday Nov. 3rd.  If you live in FH, please get out and vote. You can check to see if your city is holding elections this Tuesday by viewing your city's webpage.  Here is the FH's website where you can click on a sample ballot for your precinct.
Fresh Air
Bravo to
REI
for closing on Black Friday so employees (who will still get paid) (and customers) can enjoy the Great Outdoors. 
http://www.rei.com/
"Easy To Be Hard"
In memory of the passing of
Cory Wells
(age 74), one of the lead singers of
Three Dog Night
, and in tribute to lyrics that represent the sad and frustrating violence taking place against innocent Israelis, here is a song we all need to hear more us: 
https://www.youtube.com/watch?v=DYdc6-vUcsI
"How can people be so heartless
How can people be so cruel
Easy to be hard
Easy to be cold"
Wishing you and your family a 
Peaceful Shabbat Shalom.
Lisa
Condolences 
Parents and grandparents are are not suppose to bury their children and grandchildren but sadly this was the case as Alex Bruni z"l (age 22) died this week in a horrible car accident near Ann Arbor.  Alex was a University of Michigan grad with an interest in Medicine and a constant smile for life that was tragically cut short. My thoughts and prayers are with Alex's parents, Sherry and Mark Bruni and their entire family.  May his life be a blessing onto his family, friends and community.
It has been a very sad week in our community as our son, Aviv's, favorite High School teacher also passed away at a young age.  Condolences to the family of Jennifer Lanxner z"l, mother of 3 sons, exceptional Hebrew teacher and a truly kind and compassionate person.  May her memory and spirit take hold in those she touched with her dedication to teaching as she was surely a blessing onto many students in our community.
Sending Love and Hugs to our Florida family Jandy, Rob, Max and Zoey Spiegelman and the the whole Spiegelman family on the passing of Rob's wonderful father, Donny Spiegelman z"l who was married to his beloved wife of 60 years, Bunny Spiegelman. Donny was a kind, sweet, dapper man who raised a beautiful loving family. He will be greatly missed and was truly a blessing onto his family and community.
Condolences to Linda Kovan and her family on the passing of her father, Dr. Thomas Kovan z"l.  May his memory and spirit bring comfort to those who knew and loved him and may his life be a blessing to his family and community.
November 1st (Sunday)
The Holocaust Memorial Center
Annual Dinner
Congregation Shaarey Zedek
Honoring Jackie and Larry Kraft
Guest Speaker Rudy Giuliani
The Benefit III (Children's Tumor Foundation)
Cobo Center
Detroit
6:30pm
November 11th (Wednesday)
AJC Community Leadership Award Dinner
Honoring Brenda Naomi Rosenberg
Townsend Hotel
Birmingham
5:30 Reception
6:30 Strolling Dinner
November 15th (Sunday)
Special screening of the film
Suffragette
Maple Theater (4135 Maple Rd)
4:30pm
Sponsors: Jill Farber-Bramson, League of Women Voters, Planned Parenthood, NOW, MI Lead and Northland Family Planning Center
November 15th (Sunday)
David Broza Concert
Ark in Ann Arbor
Presented by:
Eastern Michigan University Jewish Studies
Jewish Federation of Greater Ann Arbor
7:30pm
Only a few tickets left.
Michigan Union Ticket Office
Online at the Ark
November 18th (Wednesday)
Jerusalem U film screening of documentary
Crossing the Line 2: The New Face of Anti-Semitism on Campus.
Guest Speaker: Eric Fingerhut (Pres. and CEO of Hillel, International)
The Maple Theater
and for more info on JerusalemU.org, please visit: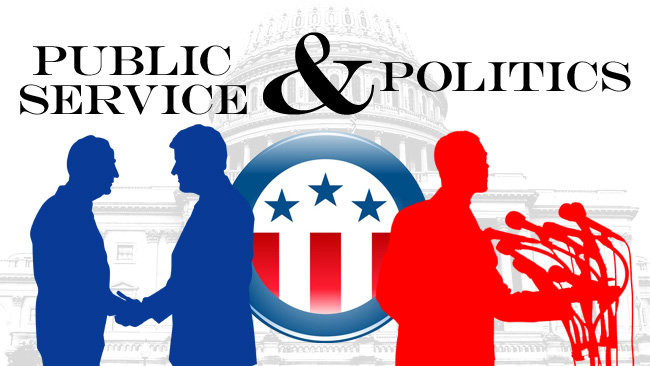 Paul Ryan is our new Speaker of the House while our legislators also voted in a two year budget deal as John Boehner's last hurrah. GOP candidates debated this week on CNBC about all things Money related, but the biggest attack was by the Republicans against CNBC, the moderators and the supposedly unfair "catcha" questions. The best line was John Kasich's Talmud quote, paraphrased "save one life, save the world".  Soft-spoken Dr. Ben Carson has now taken the lead in the polls but I'm sure Trump won't take this situation too lightly.
Iowa Caucus is Monday February 1, 2016
Our Michigan Primary is Tuesday March 8, 2016.
Presidential Election is Tuesday November 8, 2016