Shabbat Shalom September 28, 2012
Dear Friends and Family,
As we begin the New Year of 5773 with a clean slate (assuming our fasting and repentance was received), we must remember that there will be many times this year that we will fall, stumble, make a mistake, say something wrong… because we are imperfect human beings.  Our slates will be smeared again but it is important to keep moving in a positive direction even after we fall. Here is a wonderful video that spells it out: http://www.aish.com/h/hh/yom-kippur/stories/101461854.html
In just 40 days, US citizens (including my niece Eed, who this week became a US citizen) will be heading to the polls to cast our ballots.  Unfortunately, this right and privilege is taken for granted as only 57% of us actually voted in the last presidential election. We have the lowest voter turnout rate, by far, among other Western nations (Austria 92%, Italy 90%, Israel 80%). But of course, this doesn't stop some who think we must make it MORE difficult to vote to prevent our NON-existent (.003%) voter fraud problem.  To learn more, please check out Sara Silverman's new video.  BUT, I must WARN you, she is frank, bold, sarcastic, volgar and humorous, but her message is on target, so don't watch if you prefer NOT to hear the F word:  http://letmypeoplevote2012.com/ 
And keeping within the voting theme, SNL did a hilarious spoof on the undecided voters, enjoy:http://www.youtube.com/watch?v=yQOwFquNLKo&list=UUupvZG-5ko_eiXAupbDfxWw&index=4&feature=plcp 
Rest in Peace, Mr. Andy Williams.  You were a dignified Gentleman of many decades.  Moon River was your most famous tune but I just love this one and as we are in September, it is also timely: http://www.youtube.com/watch?v=FOPKL9PX2Y4&feature=related
For some of you early reader of this message, you DID see the Pure Michigan video before copyright infringement issues resulted in it removal later in the day last Friday.  The producers apparently got the rights to use the song by the recording artist but her people neglected to tell them that the writers of the song had a 2nd copyright claim.  Hopefully it will be resolved soon so the rest of the county appreciate our beautiful State from mitten bottom to rabbit ears.
Our holiday of Succot starts this Sunday evening. I hope our 8 day (7 days in Israel) weather is pleasant for all those meals, parties and overnights in your Succot.  Speaking of Israel, please enjoy this wonderful video touting Israel's beauty: http://www.youtube.com/embed/tLgdb6r0MQ4?rel=0
Wishing you and your loved ones a Sweet and Peaceful Shabbat Shalom and a Hag Sameach,
Lisa
SOAP BOX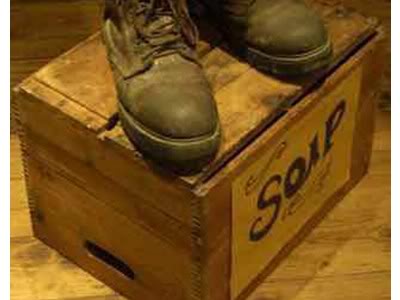 A Huge Mazel Tov to dear friends Jeff and Devora Kaye on Eldan and Hila engagement.  I can't wait to give big hugs to the beautiful young couple.
Condolences to Gail Fisher and her family on the passing of her beloved father, Myron Gruskin.  May his memory and legacy bring strength and comfort during their time of sorrow.
Please attend the following worthy events:
–Oct. 7th @5:00pm @ Home of Doreen Hermelin to support 3 (Women) US Senatorial races: Shelley Berkley of Nevada, Heidi Heitkamp of North Dakota, Claire McCaskill of Missouri. Tracy Phillips at 248.540.8843 or tracy@mgroupinc.com
–
Oct. 10th
@ 5:00pm @ Our Home to support 2 US (Michigan) congressional races: Gary McDowell (Up North) and Steve Pestka (Grand Rapids).Nicole Eynard at (202)485-3436 or eynard@dccc.org-
Oct. 13th
@ 6:00pm @ COLORS Restaurant (311 E. Grand River Ave. in support of Replanting Roots. 
http://www.replantingroots.org/
–Oct. 15th @ 11:30 @ Home of Marcie Orley for the JAC membership event with guest speaker (women's choice advocate) Donna Crane of NARAL. jacpac123@aol.com or jacpac.org or 847-433-5999
– Oct. 15th @ 7:30pm @ The Berman Center to hear from Ambassador Dennis Ross on regarding updates on the Middle East. Event is free by registration is suggested http://dennisross.eventbrite.com/
–Oct. 27th @ 8:00pm @ Congregation Shaarey Zedek for the 150 anniversary celebration. http://www.shaareyzedek.org/
–Oct. 30th @ 6:30pm @ Federation's Max Fisher Building for the Jewish Women's Foundation screening of the film "Arranged". 248-203-1519 or jewishdetroit.org/jwf
Some of you have asked… Who is this Tzachi I keep mentioning at the end of these emails.  He is a dear friend who currently lives in Seattle who works for Expedia who travels a lot who we first met as a young Israeli undergrad at U of M many years ago who loves to be mentioned in these emails and who we love.