Shabbat Shalom September 27, 2013
Dear Friends and Family,
Human Dignity
I whole-heartedly agree with this quote by Brian Dickerson of the Detroit Free Press. "Health Care should be recognized as a fundamental Human Right".  With Oct. 1st looming, some legislators are still battling to sabotage both affordable access to Health Care AND our national fiscal budget.  It is disgraceful to waste precious legislators' time on 42 attempts to defund Obamacare. The Supreme Court declared it legal yet millions of $$s are still being squandered on scare tactic ads* encouraging healthy young adults to boycott the system. For the system to work, all Americans are required (and deserve) to Opt In. This will keep insurance rates affordable for ALL. Why "tilt at (righteous) windmills" when cooperation (as voters intended) is needed to help improve the (thankfully) inevitable new Health Care System. I think what's feared most from detractors is that it will be successful.  This Karma video (from last week) is indicative of the problem that could occur to anyone without medical insurance: http://www.youtube.com/watch?v=7s22HX18wDY
Where is the Dignity?
Where is the Loud Public Outcry from the moderate Muslim community whenever their religion is highjacked in the name of terror.  72 deaths and nearly 200 injuries occurred at the Westgate Mall in Kenya and all for WHAT?  How do you combat terror when death and martyrdom is their goal.  The Israelis are all too familiar with this scenario which is why they were nearly first on the scene to help negotiate and rescue victims.
Attempted Dignity
The United Nations General Assembly occurred this week in NYC with slight optimism for Peace as Abbas (Palestinian leader), Rouhani (Iranian leader), Obama and Bibi all spoke of HOPE, though the Israelis walked out before Rouhani's speech. This action might have been pre-mature.  Action, though, is the key word, as words can be meaningless unless they are followed by meaningful action.  Only time will tell.  By the way, did Rouhani condemn Nazi atrocities? The man seems to be hiking a tightrope.
Papal Dignity
I love Pope Frances and his compassionate philosophy.  It will be interesting to watch the meaningful actions of the Catholic Church.
Talented and Dignified
I also love Sir Paul and his new song/video.  Tell me what you think: http://www.rollingstone.com/music/videos/paul-mccartney-takes-a-bow-in-new-lyric-clip-20130917  I heard he delighted 10,000 fans this week while performing 15 songs during (and after) the Jimmy Kimmel show.  I'm only a little obsessed with Sir Paul but I'll try to control my passion.
Dignified Employment
Please check out this interesting video on how we can affect American jobs.  Seems so simple and achievable.
http://www.millionjobsproject.us/
Dignified Action
Just because we CAN doesn't mean we Should. This holds true for many actions in our lives but none more meaningful than how we use our cell phones.  "Stop and smell the roses" rather than photographing them.  This video illustrates it best and if it looks familiar to you, maybe you need a behavioral adjustment:
http://www.youtube.com/watch?v=OINa46HeWg8
Wishing you and your loved ones a Sweet and Peaceful Shabbat Shalom and a Happy Shemini Atzeret and Simchat Torah (the end of our Sukkot holiday),
Lisa
* search "Creepy Uncle Sam" if you want to be disgusted by their tactics.  I don't want to dignify them by even posting them in this message.
SOAP BOX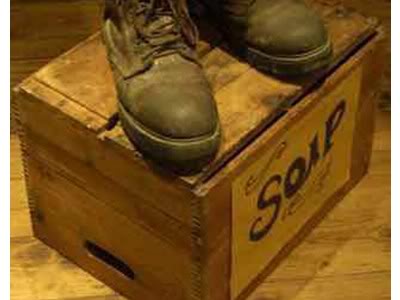 Political Season
Please join us for a Women's (Men are welcome) Power Breakfast in support of Gary Peters for US Senate.

Monday Sept. 30th
8:00am-9:30am
Home of Marcie and Rob Orley
With guest speaker Senator Debbie Stabenow
Guest: $200
RSVP to attend and directions: Elisa Malile
248-799-0850 or malile@petersformichigan.com (or you can reply to me)

As mentioned last week, Gary is the Best Friend a Michigander could have. He has repeatedly proven himself worthy with his intellect, compassion, support for Israel, dedication… the list goes on.  This will be a very tight race as the other side plans to spend LOTS of money fighting Gary.  In fact, negative ads have already started to appear.  Even if you cannot attend this event, any donation to Gary's Campaign would be greatly appreciated.

Please come to our home to support Rudy Hobbs who we feel would best fill Congressman Gary Peter's shoes.

Tuesday Oct. 8th
5:30-7:00pm
Our home
28619 Oak Crest
Farm. Hills, 48334
RSVP to Kristen Caswell
517-214-6719 or kriscaswell@gmail.com

Rudy is a current State House Rep. for Southfield, Lathrup Village, Oak Park and Royal Oak Township.  We hope you can join us to hear Rudy's experience of visiting Israel this summer with our Federation and his vision in representing us in DC.  To learn more about Rudy, please visit:
http://www.voterudyhobbs.com/  and to contribute to his campaign, please visit:
https://secure.actblue.com/contribute/page/rudyhobbs14

 
Please help me wish this week's celebrants HAPPY BIRTHDAY!
Sept. 28th
Josh Kanter
Eed Dorn
Sept. 29th
Nori Klar
Doris August
Marla Moiseev
Sept. 30th
Debbie Portney
Sophie Curhan
Eli Wiesel (age 85)
Oct. 1st
Karen Kahn
Oct. 2nd
Chiara Ross
Mark Schauer
Rachel Taubman
Oct. 3rd
The Honorable, Brian Elliot Kepes the 3rd