Shabbat Shalom
August 28, 2015
Dear family and friends,
I might think twice about stock sales or purchases right now, as Black Monday started the week and progressed to Turnaround Tuesday till the vacillation normalized bringing relief to investors worldwide.  China, though (the 2nd largest economy after the U.S.) will take time to stabilized after its Interest Rate Slashing. But the world will continue to monitor the Chinese leadership's handling of their volatile marketplace.
Several people sprung to action to prevent disaster and death on a train last week traveling from Amsterdam to Paris. A French/American made the first attempt but was wounded in the neck. Then three Americans and a Brit scrambled to subdue the terrorist who was wielding guns and a knife. Miraculously, no one died and after the terrorist was hogtied, one of the Americans jumped into his medic role to triage the neck wound of the first victim.  The scene must have resembled a Hollywood movie set yet with read blood. Honors and awards are bestoned upon the heros and hopefully the book will be thrown at the terrorist.
Horror and disgust can't even describe the despicable (on camera) execution that took place in Virginia this week when a crazed gunman (ex-employee of the TV station) shot and killed two young journalists while filming an interview. Violent and erratic behavior coupled with anger ended two innocent lives and revenge could have been a motive as the killer posted a manifesto referring to his outrage of the Charleston Church killings. After a manhunt to capture the crazed fugitive, he crashed his car and shot himself. As the gun violent death toll continues to rise (much more than any other country), should easy access to firearms remain a staple for our American diet?
We are constantly barraged in the press with anti-Israel messages of how the country is evil, racist and unjust, but how about the hidden stories that don't get published like when Israel-critics take a look for themselves and often shatters their preconceived notions.  I have two such examples of these epiphanies.  One is from the Tel Aviv University valedictorian who happens to be Egyptian and the other is from a pro-Palestinian activist from Sweden.
Correction from last week:
1. Barenaked Ladies – If I had a Million Dollars
2. Gladys Knight and the Pips – Midnight Train to Georgia
3. Beatles – Helter Skelter
4. Lovin Spoonful – Did You Ever Have to Make up Your Mind?
5. John Newton – Amazing Grace
6. Johnny Nash – I can see clearly now
7. Dr. John – Right Place, Wrong Time
8. TLC – Waterfalls
9. Marvin Gaye (written by Dion) – Abraham , Martin, John
10. Disney (various artist) – It's A Small World
11. McCartney/Lennon – Mother Nature's Son
12. James Taylor – Secret o' Life
13. Harry Chapin – Cats in the Cradle
P.S. No, this does not take me hours to compile.  It is a labor of love.
P.P.S Bonus video to make us proud, provided by Jimmy Kimmel:
September 3rd (Thursday)
NCJW Women of Vision Luncheon
Honoring (dear friend) Liz Guz
Plus Michael Williams, President and CEO of Orchards Children's Services
And Liz Bank as Jewish Community Champion
Shaarey Zedek
For more info: 248-355-3300
September 19th (Saturday)
Humble Design Gigs For Digs (1st annual event)
Or contact David@humbledesign.org
October 1st (Thursday)
Jewish Women's Foundation 16th Annual meeting
9:30-11:30am
No charge
Jewish Community Center in West Bloomfield
October 9th (Friday)
16th Annual Remarkable Women (Luncheon)
The Henry, Dearborn
Luncheon and Program 12:00-2:15pm
Exhibitor Area opens at 10:45am
Proceeds benefit local Medical facilities
Guest Speaker: Alexander Lebenthal (Queen of Wall Street)
October 10th (Saturday)
Sphinx Virtuosi at The Berman
West Bloomfield
Free Concert 8:00pm
Ticketed event must RSVP
248-661-1900
For more info on Sphinx
October 12th (Monday)
Yad Ezra Annual Fundraiser
Honoring Tom and Linda Klein
Adat Shalom Synagogue
October 14th (Wednesday)
Michigan Israel Business Bridge
2015 Ambassador Awards Dinner
The Reserve, Birmingham
5:30pm
Honoring:
Dr. Eva L. Feldman and Delphi Automotive
Michigan League of Conservation Voters
3rd Annual Innovations in Conservation Awards Dinner
Honoring:Detroit Zoological Society 
and Lana and Henry Pollack
6:00pm to 9:00pm
Detroit's Westin Book Cadillac
For more info, please contact Kim Easter 734-222-9650 or events@michigan.org
November 1st (Sunday)
The Holocaust Memorial Center
Annual Dinner
Congregation Shaarey Zedek
Honoring Jackie and Larry Kraft
Guest Speaker Rudy Giuliani
November 15th (Sunday)
David Broza Concert
Ark in Ann Arbor
Presented by:
Eastern Michigan University Jewish Studies
Jewish Federation of Greater Ann Arbor
7:30pm
Small venue so tickets may sell out.
Tickets sold at Michigan Union Ticket Office
Online at the Ark
437 days till the 2106 presidential election.
1. Hillary Rodham Clinton
2, Bernie Sanders
3. Jim Webb
4. Martin O'Malley
5. Lincoln Chafee
Republicans (16)
1. Jeb Bush
2. Scott Walker  
3. Marco Rubio
4. Ben Carson
5. Rand Paul
6. Mike Huckabee
7. Ted Cruz
8. Chris Christie
9. Rick Perry
10. Rick Santorum
11. Carly Fiorina
12. Lindsey Graham
13. Bobby Jindal
14. George Pataki 
15. John Kasich
16. Jim Gilmore
Spotlight Grabbing Narcissist (1)
1.  Donald Trump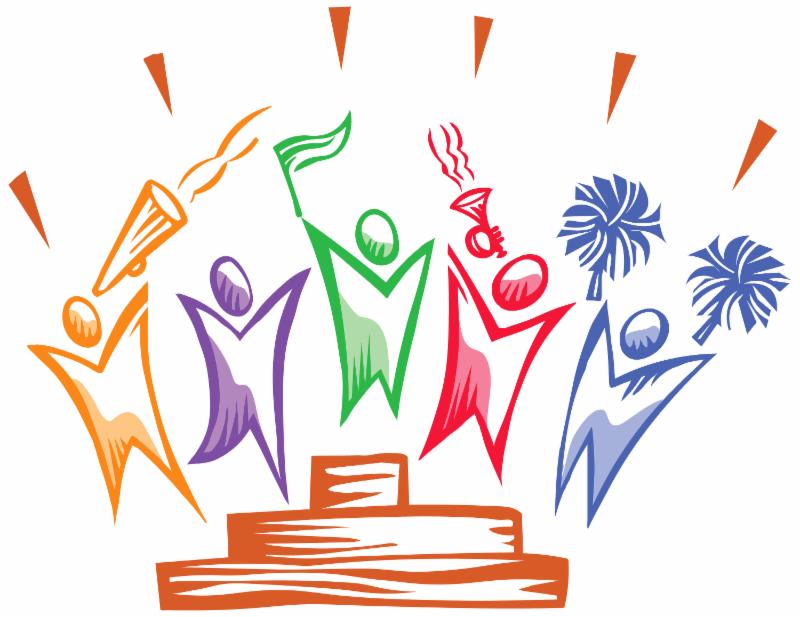 Aug. 27th
(oops, I missed cousin)
Emily Rosberg (Happy 18th)
Aug. 28th
Jimmy Ketai
Phil Elkus
Ellen Kestenberg
Julie London Holloway
Aug. 29th
Joan Chernoff Epstein (Happy 60th)
Sherri Kukes 
Yisrael Pinson
Janice Stoneman
Aug. 30th
Skip Schrayer
Aug. 31st
Shimon Weitzman 
Sept. 1st
Shelley Wright
Susie Sills
Ben Rosenthal
Sept. 2nd
Michal Lis 
Iair Raviv
Brenda Herman
Sept. 3rd
Ariella Lis Raviv (our first born turns 29)
Diane Klein
Alicia Stillman
Thane Richard