Shabbat Shalom July 26, 2013
Dear Friends and Family,
Alaska/Vancouver
To remind you, this email was pre-written before we left for Alaska. We cruised out of Anchorage and ended in Vancouver for a few days of touring.  I'll include some photos in next week's messages.
Alaskan Sun
As the Alaskan Summer sun seems confused on when to set, I thought you would find this creatively and humorously animated rendition of George Harrison's "Here Comes the Sun" enjoyable:
http://www.youtube.com/watch?v=ZZeKIkvnAis
Question
Here's a question for our Country and especially Texas, Wisconsin, North Carolina and Ohio (the States with the worst Anti-Women laws).  If we want to prevent abortions, shouldn't we ensure that every young woman has access to birth control, health care, nutrition and education ( including factual based sex education)? Not the exact opposite?
Girl Power
Due to the neighborhood, the Israeli army needed to create the most powerful force to protect itself from constant bombardment from its enemies.  Here is one reason they have been so successful:
https://www.dropbox.com/s/1aepni9dra5n3ww/Noa160113_720.mov
(thanks Ettagail for sharing).
Shopping Mall Drama
Here's a fun way to encourage Art Museum attendance:
http://www.youtube.com/embed/a6W2ZMpsxhg?feature=player_embedded (thanks, Michael B. for sharing)
Wishing you and your loved ones a Sweet and Peaceful Shabbat Shalom,
Lisa
P.S. I found a little time and internet while in Vancouver to express my condolences on the passing of Irving Weiner, father to Eric and Nancy Winer, Bruce and Rochelle Weiner and Andrew and Elizabeth Winer.  May Irv's memory bring comfort to his sons and their families during their time of sorrow. His final wish for those who knew him was to do something adventurous in his memory.
P.P.S.  Condolences to the family and friends of the tragic train crash victims in Spain.  This marks the 3rd train accident this Summer after Quebec and France.  Speed, apparently, was the cause of this deadly crash that took the lives of 80 souls, as the driver boasted his love of speed on Facebook last year.
SOAP BOX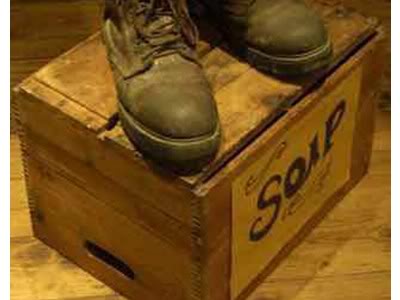 Happy Birthday… only a few this coming week.
July 26th
Mary Lou Zieve
(Cultural Arts enthusiast)
July 27th
Barbara Kappy
(dear friend and Irvin's better half)
July 29th
Steven Tapper
(awesome photographer and philanthropist)
July 30th
Jim Labes
(local Doc. and Ellen's better half)
July 31st
Shaindle Braunstein-Cohen

(community health care provider)
Aug. 1st
Miriam Liebman
(future brilliant Rabbi)
Please let me know if I missed you or a loved one.