Shabbat Shalom March 30, 2012
Today, March 30th is (the anti-Israel) Global March to Jerusalem. Last week's attempt to share this excellent article by David Harris was faulty. This one should work:http://blogs.jpost.com/content/"global-march-jerusalem"-if-it's-not-about-israel-it's-not-about-us
Today is also BIG (Buy Israeli Goods) Day. Please patronize your grocer and remind them you plan to purchase Israeli products everyday of the year.
Negev Nectars is a great way to support BIG. With an investment in Negev Nectars, you will receive four packages a year of Israeli, organic, high quality, kosher foods (Olive oils, honey, jams, dates, mint…). We've had a membership for several years now and really enjoy our shipments. Here's their website, if you are interested: http://negevnectars.com/
By the way, bravo to Negev Nectars for their efforts to help educate Brooklyn NY Food Co-op members to encourage them to vote against the Israeli products boycott which was successfully opposed.
Next Year in Jerusalem is the catch phrase for our Passover holiday, which starts next Friday evening. One of the main traditions of this holiday is to retell our Egyptian Exodus story. Did you know the Passover Seder is the oldest continuously observed religious ceremony in the world? We are instructed to repeat our story to the next generations in a compelling style that represents our era. The Manischewitz Hagadah used to be the main source available but now there are thousands of Hagadah choices as well as homemade versions found at every Seder table. Please enjoy this video of what you would get if you crossed Freddy Mercury with Moses:http://www.aish.com/h/pes/mm/Passover_Rhapsody.html
Of course the big news this week is the 3-day hearings at the Supreme Court regarding the Affordable Health Care Bill. I must say, the most cherished and appreciated aspect of my life is my family/friends and my health. Our system was broken and in desperate need of healing. Are there any countries that do an excellent job of caring for the health of its citizens? If so, lets steal their methods. Medical care is the one commodity all citizens should have access to regardless of their economic status. It is inhumane otherwise.
Did anyone else hear the wonderful interview this week by Terry Gross on Fresh Air with Sir Paul McCartney? His new album "Kisses on the Bottom" sounds delightful. Boy, would I love to meet him.
Good bye Martina N. Sorry to say, you are a much better tennis player than dancer.
Wishing you and your loved ones a Sweet Peaceful HaGadol Shabbat and Passover Holiday, 

Lisa
SOAP BOX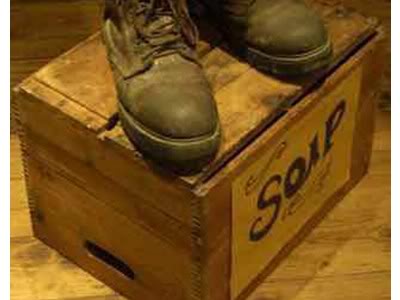 March 31st Grand Opening
Hope you can join the Block Party Grand Opening for Gary Peters New 14th District Detroit Office Saturday March 31st 1-3pm (14600 Mack Avenue, Detroit 48215)

April 15th Jewish Women's Foundation
Sunday April 15 "Miss Representation" 3:00-6:00pm. Seligman Arts Center at Detroit Country Day sponsored by the Jewish Women's Foundation.https://action.jewishdetroit.org/events/wlw/jwf-wlw-register/

April 17th Tamid
Learn more about the Tamid Israel Investment Group that integrates U of M students with Business in Israel.  Hannan and I will host an event for anyone interested in learning more about Tamid on Tuesday April 17th at 7:15pm. Here's a sneak peak this great initiative http://www.youtube.com/watch?v=6lps2t8mz04&feature=youtu.be

April 24th Planned Parenthood
Hope to see you at the Planned Parenthood Luncheon on April 24th with guest speaker Rosie Perez. For more info, email Leigh.Krauss@ppmchoice.org or clickhttp://www.plannedparenthood.org/midsouthmi/

April 25th AIPAC
Hope to see you at the Michigan Annual Event at the Suburban Collection Showplace in Novi to hear guest speakers Ambassador Dennis Ross and AIPAC exec. Howard Kohr (in my opinion one of the greatest Israel advocates). If you would like to join our table, please let me know.

April 29th Stretch to Help
Pledge $18 or more to our community's umbrella organization Jewish Federation and participate in various health classes through out of community. Please register athttp://stretchtohelp2012.eventbrite.com/

May 2nd Women's World
Please attend Shaarey Zedek's Women's World May 2nd (9:00am-4:00pm). Luncheon 11:45-1:30 with guest speaker Kate White, editor in chief of Cosmopolitan and author of Women's Empowerment book.

May 3rd Henry Ford Health Systems
Please join us for the New and Improved Henry Ford Mothers Daughters Sisters Friends event on Thursday May 3rd (11:00am-1:00pm) at the West Bloomfield Henry Ford Hospital. Invites should have reached your inboxes and mailboxes this week. Same great boutiques, Same great food, Same great cause, New great Fashion Show, New great venue. This event replaces the Fall luncheon.

May 3rd Michigan League of Conservation Voters
Please join us May 3rd for a fundraiser for the MLCV to help insure our legislators are supportive of the environmental issues of our State.  Our guest speakers will be Mark Schauer and Joe Schwarz, both former congressmen from each party.

May 6th Madeline Albright
Please mark your calendar for May 6th (1:30pm at Adat Shalom) to hear Madeline Albright speak to our community.  This event is open to anyone who donates $18 or more to our Jewish Federation.

May 6th Tamarack
Please attend the May 6th at 7:00pm Tamarack event at the Berman Theater featuring Tamarack Alum, Jeffrey Seller who is the Tony Award winning producer of Rent, Avenue Q and In the Heights (3 amazing plays).http://www.tamarackcamps.com/Donations/SendAKidToTamarack-KickOff.php

May 12th Orchards Children's Service
Please join us at the Orchards Children's Services 50th Anniversary Gala on Saturday May 12th @ 6:00pm at the MGM Grand Hotel. For more info or tickets call 248-593-2100 or email fkepes@orchards.org

Here is your opportunity to help prevent cancer by participating in The American Cancer Society's 3rd Cancer Prevention Study (CPS-3). They are looking for participants who have never been diagnosed with cancer.   All of the details can be found here http://acsgld.org/metrodetroitcps3/ or you can contact Jo Rosen atjostrauszrosen@gmail.com

Condolences to Rick Krosnick and his family on the passing of his beloved father, Morton Krosnick. May his memory be a blessing onto his family.