Spring has Sprung
Shabbat Shalom
March 27, 2015
Dear family and friends,
Pure Michigan
In Michigan, Spring has sprung…up and down.  One day its 60, the next its 20. Snow was in our forecast for today. One thing for sure, the warmer weather is outlasting the colder days and longer sunlight sure beats 5pm darkness.  Soon, blossoms will start to appear and there's no turning back from there.
Israel Advocacy 
Its no secret that I am a proud Democrat. Yet, I try to express my views (Equal Rights, Environmental Protections, Women's Rights…) in a respectful manner to avoid offending friends whose opinions fall on the opposite side of the spectrum. However, the one issue that should never be debated is our support for Israel.  The venues to do so are as varied as our opinions (AIPAC, ZOA, JNF, J-Street…).  Historically, our US government has been Israel's best friend but at times it has also been at odds with our (Democratic diversely populated) Jewish Homeland… Eisenhower forced Israel to withdraw from the Sinai in the 50s, Bush (Sr.) withdraw military support in the 90s and other US Administrations have had their reprimanding moments. It is our jobs as Diaspora Jews and Israel Advocates to speak up (to friend, legislators, uninformed…) in support of Israel's basic right to exist.  We also need to fight when lines are crossed and the fake based rhetoric becomes Anti-Semitic and Anti-Israel like this week's Chicago Tribune cartoon which causes a snowball effect that gathers more lies to fuel our enemies.
Israel Watch
If an alien landed at the UN, he would be convinced that Israel is the root of all evil as no other country has more condemnations than the Jewish Homeland. Just this week, the UN's Commision on the Status of Women condemned Israel for the plight of the Palestinian Women.  No chastation of Iran, Saudi Arabia, Afghanistan or Syria where many women fear for their lives. Nope, just Israel must be criticized. Check out the video embeded in this article of (new Saba/Grandfather) Israeli UN ambassador Ron Prosors' brilliant response to the discriminatory report as he references his first granddaughter born this month.
Though sometimes the truth does prevail. Also this week,
Amnesty International
corrected the blame of violence for last Summer's Gaza War and focused it back on Hamas where blame is due. 
http://www.haaretz.com/news/diplomacy-defense/.premium-1.648902
  Another initiative to watch about Israel is the upcoming documentary from HBO based on Ari Shavit's eye-opening book
"My Promised Land"
And, lastly from this region, though Christians are the majority in much of the world, they are the minority and in distress in most of the Middle East.  Most (but not all) because the only place they are safe is Israel.  Check out this interactive map from the website
Christian Solidarity International
.  You can zoom in on the Middle East and see the absence of concern in Israel and the need for protection from Christian genocide in all the surrounding countries. 
http://csi-usa.org/persecution.html
Attempts for Peace throughout the years
Roots and Wings
Some insist we shrink our governmental agencies to make them less intrusive and less regulated, yet our Child Protective Services seems to have stretched in the opposite direction. The specific situation occurred in January when a couple (they happened to be Israelis living in the DC area) allowed their two children (ages 10 and 6) to walk home from the local park.  The police picked up the kids and the parents were charged with Unsubstantiated Child Neglect requiring them to commit to a Safety Plan under threat of placing them in Foster Care. The parents, justifiably, are fighting to dismiss the charge and allow them to determine their own children's responsibility levels. My parenting guru has always been Wendy Mogel author of "Blessing of the Skinned Knee" as I am more of a Free Range Parent than a Helicopter Mom.  Roots and Wings are the best tools we can give our kids to help them become independent confident adults. Its a balancing act to keep them safe yet allow them to learn from their mistakes.
Licence to Limit
Abortions are legal yet women's access to them is threatened everyday.  And when access is limited, desperate women returned to desperate and dangerous alternatives.  If the anti-abortion activists were genuine in their efforts to limit abortions, they would focus on pregnancy prevention. However the opposite holds true as they prefer to limit birth control information and insist on celibacy often directed only at girls; forgetting it takes two to tango. Our Republican-led Michigan Senate has just approved a Right to Life licence plate where proceeds will benefit their anti-abortion mission.  Its next stop is the Repub-led House where passage is expected there as well. There are 27 other MI fundraising licence plates benefiting Universities, Cancer Research, Children, Lighthouses…
but this is the first one to benefit the efforts to limit access to a legal procedure.
In another state and another issue, Texas is grappling with allowing the Confederate Flag on their licence plates.  Their controversy is now in front of the Supreme Court.  They are hoping to get the Texas (and SCOUS) stamp of approval forSons of Confederate Veterans, regardless of their offensive message of White Supremacy, just as Michigan has given their stamp of approval to the anti-abortion group.
Moratorium Needed
There are 591 days until the 2016 elections. Shouldn't there be moratorium on campaigns?  In my world, it would be 365 days. One year is plenty of time to convince someone to vote for you. And while we're at it, let's limit our campaign spending. How about $1 million for presidential candidates compared to the $1 Billion (per side) that was wasted on the last election. Citizens United is a poison in our society and needs to be overturned sooner rather than later. Those with opposite views to mine would say we live in a democracy so no campaign regulations are needed but I'd argue creating a level playing field is the most democratic way to elect our officials.  Mr. Ted Cruz is now, officially, our 27th declared candidate*.  His stance on so many issues are too extreme to satisfy most American voters, but it will be interesting to see how his supporters spin his Canadian birth with an American Mother when those same people balked at Obama's legitimate American birth but with the same citizenship of his mother.
Musical Opportunity 
Goodies galore are up for grabs when supporting this Musical Initiative (Album and Promo Tour) of these very talented Folk Singer/Songwriters.  Coincidentally, the bango player/vocalist,
Liat Tova Lis
, has the same last name as us and her
punim
graces our family albums.  If you'd like to hear a sample of their music, check out this site and support at your pleasure.  The donations start at $5 and their goal by May 3rd is to raise $6,000. 
https://www.kickstarter.com/projects/caitlinjemma/caitlin-jemma-and-the-goodness-full-length-album-a
This is a sign Passover is nearly upon us:
Charoset flavored Ben & Jerry's. 
Sweet Tunes
Wishing you a Sweet and Meaningful charoset eating Passover holiday.  More info on Passover in next week's Shabbat message. But in the meantime, two very talented groups of musicians took my favorite Bruno Mars song and created these Hip-Hop Passover Videos. Which do you like best?
Kol Hakavod (Go with Strength)
Mazel Tov to Brian Satovsky on winning The Frank A. Wetsman Leadership Award.
Mazel Tov to Regina Colton on winning The Sylvia Simon Greenberg Leadership Award
Mazel to Adam Blanck on winning The Mark-Lis Family Young Leadership Award.
Single Take
Congrats to new Late Late Show host James Corden on his premiere week with special guest, Tom Hanks. If you are a Tom Hanks fan and you've got 7 minutes to spare, check out James and Tom recreating various memorable scenes from Tom's film career. http://www.liftable.com/ryantofil/tom-hanks-recreated-his-movies-in-a-single-take-awesome/
Wishing you and your loved ones a Sweet and Peaceful Shabbat Shalom. 
Lisa
* Bet you thought Ted Cruz was one of the first to declare.
Nope… here is the official list:
http://2016.presidential-candidates.org/#Declared-Presidential-Candidates
Dr. Charles Tenner z"l
My thoughts and prayers are with Ellen Tenner, Karen and Todd Sachse and their entire family on the passing of their beloved patriarch, Dr. Charles Tenner z"l.  If his family legacy is any indication of his personality, he surely was a wonderful man since his wife, children and grandchildren are truly wonderful people. May his memory bring comfort to all who loved him and may his spirit live on in the souls of his descendants.
Tragic Crash
Condolences to the family and friends of the victims of the French Alps plane crash. As the flight was travelling between Spain and Germany, most of the victims were from those two countries, however citizens from many other countries were also on board including Argentina, Kazakhstan, UK, US, Australia, Colombia, Iran, Japan, Mexico, Morocco, Venezuela, Belgium, Chile, Denmark, Israel, Netherlands and Turkey.  High School students, Opera singers, Fashion designers, newlyweds and families all perished from the suicide/murder of the pilot.  May their memories and spirit be a blessing to those who loved them.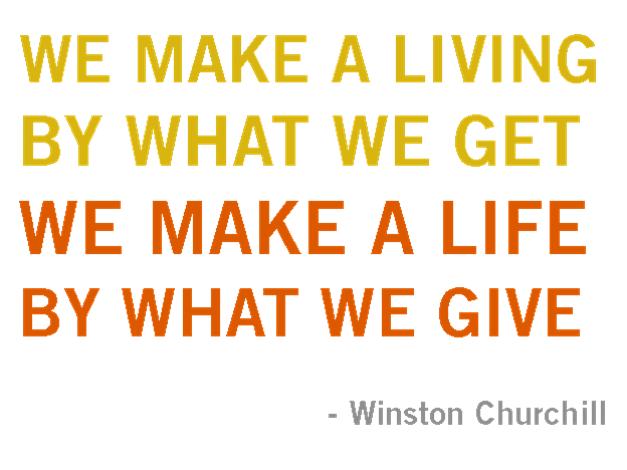 April 14th
Emily Stillman Foundation
Night of Laughs with The Second City
Berman Theater at the West Bloomfield JCC
Raising awareness about meningitis, organ donation and the importance of vaccinations.
April 26th (Sunday)
Send a Kid to Tamarack event
Adat Shalom
Enjoy a Magical Night with Magician and Mentalist
Oz Pearlman
For more info, please contact Laura Adler
adler@tamarackcamps.com
April 29th (Wednesday)
Jewish Women's Foundation

11:30am-2:00pm
The Colony Club, Detroit
Women Lighting the Way
Guest Speaker: Kim Worthy (as her name fits) Wayne County Prosecutor who is on a mission to rectify the 11,000 untested rape kits.  Ms. Worthy will be introduced by Mayor Duggan.
http://www.jwfdetroit.org/event/women-lighting-the-way/
May 1st 
Forgotten Harvest Comedy Night

8:00pm
Detroit Opera House
Featuring:
Joel McHale
(NBC Community and The Soup)
For more details and ticket info:
May 3rd
Jewish Senior Life
11:30am
8 over 80 presentations
Adat Shalom Synagogue
For more info:
248-592-1101 or mbuda@jslmi.org
May 7th
Orchards Children's Services
6:00-9:00pm

Signature Event
Colony Club, Detroit
For more info, please contact Fern Kepes
fkepes@orchards.org
May 17th 
Hillel Day School Annual Dinner
(My Alma Mater)
Honoring:
Audrey and William Farber with Dream Maker Award
Bob Canvasser with Rabbi Jacob Segal (z"l) Award
For more info, please contact Amy Schlussel
aschlussel@hillelday.org
248-539-1484
May 18th
Planned Parenthood Annual Luncheon
The Henry (Dearborn)
Guest Speaker: Senator Wendy Davis
Happy Birthday
A big one I missed last week:
March 25th
Milton Ring Happy 90th!
March 27th
Yosef Lis z"l (would have been 90)
Mitch Mondry
Randy Wolfe
March 28th
Marianne Milgrom Bloomberg
Wendy Danzig
March 29th
Bubba Urdan
Marc Morganstern
Dan Horwitz
Glenn Plummer
March 30th
Andy Meisner
March 31st
Charlie Kao
Jennifer Champagne
Lisa Ross
Josh Stone
Russell Orley (woof, woof)
April 1st
Jon Frank
Gilda Jacobs
April 2nd
Laura Freedman