Shabbat Shalom December 27, 2013
Dear Friends and Family,
As we are vacationing in Florida with family, there is little time to devote to this week's Shabbat message so I will let this poem speak my words for the last Shabbat Shalom of 2013.  I tried to find info on the author but came up empty handed.  Maybe one of you have heard of him or her. This message is my wish for 2014.
"May Light always surround you;
Hope Kindle and rebound you.
May your Hurts turn to Healing;
Your Heart embrace Feeling.
May Wounds become Wisdom;
Every Kindness a Prism.
May Laughter infect you;
Your Passion resurrect you.
May Goodness inspire
your Deepest Desire.
Through all that you Reach for,
May your arms Never Tire."
D. Simone
Wishing you and your loved ones a Sweet and Peaceful Shabbat Shalom and a Happy Healthy 2014,
Lisa
SOAP BOX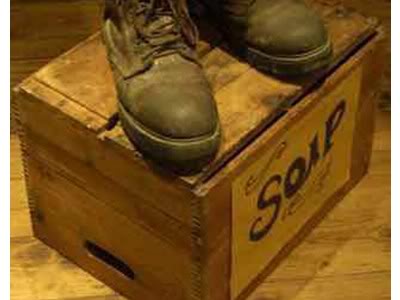 Happy Birthday to this week's celebrants:
Dec. 27th
Louis Pasteur (Scientist of germ theory)
Cokie Roberts (Journalist)
Dec. 28th
David Gad-Harf (Happy 60th)
Jordan Orley (Diane's Dr. nephew)
Lori Sachs (Oakland County athlete)
Marty Liebman (Abba of Future Rabbi Miriam)
Sheri Schiff (Community Activist)
Michael Jonas (Brilliant Photographer)
Dec. 29th
Howard Cash (Ann Arbor Gene Genius)
Patti Aaron (Ann Arbor Health Activist)
Sharon Eisenshtadt (SHE)
Linda Samelson (Community Activist)
Dec. 30th
Judy Liebman (Ima of Future Rabbi Miriam)
Alicia Blas Macdonald (Stone Wood Ct.)
Lynn Greenberg Obron (Jeff's better half)
Dec. 31st
Deana Lockman (Tamarack supporter)
Tammi Freedland (Fab Five Cranbrook Mom)
Hannan Lis (Soul Mate)
Jan. 1st
Jodie Krasnick (Mosaic Mission Member)
Jan. 2nd
Norman Kaplan (Diane's Dad)