Shabbat Shalom January 25, 2013
Dear Friends and Family,
We had a great time in DC to witness the 57th inauguration of our 44th president.  The city was hopping with about 1 million celebrants and
more than a few dignitaries.  We ran into Senator Chuck Schumer at Starbucks on Sunday.  Did you know his name means Guard in Hebrew which is fitting as he is guarding our nation from his Senate seat. And for those who watched the swearing in, he was also the guard/MC/chairman for the Inaugural Committee. We also saw friends Jocelyn B, Gary & Colleen P, Eric and Dina F, Hy & his father Jim, Orna & Keenan W, Richard & Kathryn L, Debbie & John D, Sandy & Pam L to mention a few.  Here are some photos.
Addressing our Nation                        Parading Pennsylvania Ave.                                   Like the fedora?
"For history tells us that while these truths may be self-evident, they've never been self-executing; that while freedom is a gift from God, it must be secured by His people here on Earth."  President Barack Obama, Jan. 21, 2013.
As these words were spoken, they struck a cord in me.  I found the message universal. We may know what is right. We may say what is right.  But only our actions will prove our intentions.  We must continue our mission and passions in life by acting out our will.  To borrow from Nike… "Just Do It" is a good reminder when contemplating your next step (as long as its a step in a positive direction).
With the festivities over, its time to make some progress on several urgent issues.  One, of course, is the safety and wellbeing of our citizens.  Since Newtown (only 43 days ago), there have been 1,210 gun deaths in our country. It seems like you hear of another shooting everyday.  Just this week a 15 year old in New Mexico gunned down his mother, father and 3 young siblings.  This website is keeping a tally of every gun death that has occurred since Newtown.  We need to take some action to halt this growing list.
http://www.slate.com/articles/news_and_politics/crime/2012/12/gun_death_tally_every_american_gun_death_since_newtown_sandy_hook_shooting.html
Bravo, Senator Diane Feinstein on introducing a much needed Assault Weapons Ban on Capital Hill this week.
Shame on you, Michigan Legislators on introducing efforts to bypass Pres. Obama's initiative to curb gun violence in Lansing this week.
Whether Beyonce sang live or not doesn't really matter as the beautiful voice we heard was definitely hers.
"Yesh Atid" (translates to) "There is a Future" for a Central Political Party in Israel.  Elections took place on Tuesday and newcomer Yair Lapid's new central party, Yesh Atid, got a whopping 19 seats, right behind Bibi's 31 seats.  Yair's next step is to form a coalition to help move the country forward so he can curb the cost of living and limit the power and influence of the ultra-orthodox agenda.  Yair is young (49), charismatic, passionate and diplomatic. Time will tell if he has the "right stuff" to harness the complex Israeli parliamentary system and navigate the society to prosperity and security.  I know Yair would agree that Tel Aviv is the most innovative city of the year so let's help make it clear to the rest of the world by voting here: http://online.wsj.com/ad/cityoftheyear
Don't forget to plant or hug a tree this weekend in celebration of our Jewish Holiday of Tu B'Shevat also known as the New Year for the trees as this is the time in Israel when the trees awaken from their winter schnooz and start thinking about new growth.  Its interesting that only two weeks ago in Jerusalem the ground was covered with snow, so I hope the trees aren't too confused.  Thanks, Susie C for sharing these photos.
Shimon and Bibi?                                                                          Snow covered prayers
I don't know who this Matt fella is but he sure gets around, including Jerusalem, Detroit and all points in between.  Check out this incredible video which I'm sure must have taken months to complete.  Dance certainly is a universal languge. Enjoy and thanks Ettagail for sharing:
https://www.youtube.com/embed/Pwe-pA6TaZk?rdl=0
My dear friend, Diane O, has been in India for the last couple of weeks with this handsome Indian guide who is wishing us Shabbat Shalom in front of the Taj Mahal:  http://www.youtube.com/watch?v=G_kPqoOR4gU&feature=youtu.be
Bravo to India for taking a hard look at the unjust, unequal, unacceptable, inexcusable treatment of women taking place everyday on their streets.  As mentioned above, looking, speaking, investigating are all great, but it only action that will bring the change that is needed.
Wishing you and your loved ones a Sweet and Peaceful Shabbat Shalom,
Lisa
SOAP BOX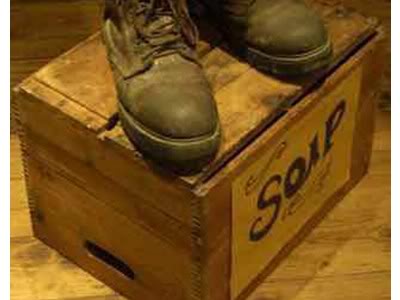 Happy 100th birthday Grand Central Terminal (not Station as most people refer to it).  Apparently, it is the largest terminal in the world (most number of platforms) and it the 6th most visited world tourist attraction.

Forgotten Harvest – please mark your calendars for an evening our home on Tuesday March 5th @ 6:00pm for dinner and discussion of the incredible work of Forgotten Harvest.

JDC – Then one week later on Tuesday March 19th @ 7:00pm come back to our home for a very interesting glimpse of the lifesaving work of the Joint Distribution Committee

US Holocaust Memorial Museum – Then in late April (4/28 & 4/29) please join us along with Rose and David Handleman at the 20th anniversary of the US Holocaust Memorial Museum.  By the way, this Sunday is International Holocaust Remembrance Day. Very soon, the first hand survivors will be unavailable to personally share their stories.  All we'll have are recorded memories and artifacts.  This is why our US (and local) museums are so important.  Please help support them.