Shabbat Shalom
November 27, 2015
Dear family and friends,
Two Feet
Though it wasn't quite two feet, Detroiters experienced our first snowfall of the season this week. Thanks to the balmy Thanksgiving Day weather, all that snow is long gone though Michiganders always know there's more to come. Thanks, Lisa S. (who now lives in Florida) for sharing this image with her childhood friends.
2 feet of snow
Immigration
We shouldn't repeat the mistakes of our ancestors during WWII when, Then, the desperate immigrants were Jews and We, the US, turned our backs of them/us.  Bravo to those who are speaking up to "Do the Right Thing" (like Mayor Mike Duggan) by opening our doors to the desperate lives affected by war and terror. Applying for Immigration Status is an extremely rigorous long term process with extensive vetting by numerous agencies. Yes, we need to keep vigilant and safe but there are more effective ways than shunning a devastated population.
Disruption
The capital of Belgium and the EU, Brussels, came to a halt this week as schools, public transportation and some stores were closed due to concerns of possible terror activity. Disrupting our lives is exacting what these twisted terrorist want to do and it seems they are succeeding, through actual terror or threats of terror.  We must find a strategy to combat this deadly trajectory of evil.
Against the Odds
The Western World hates ISIS (Deash) but when it comes to the same exact tactics by Palestinian terrorist, the world goes mute. Every week (including this one) for the past several months (years, decades) Israelis have been murdered/terrorized by Palestinians while the Palestinians heroize the terrorist. Yet, something about Israeli victims warrants more leniency and evenhandedness. News media feel obligated to show both deaths as equal when stabbing victims and their perpetrators die. In addition there is a media obsession with the Israeli/Palestinian conflict. For a tiny country and region, the amount of journalist covering the conflict is much higher than anywhere else in the world. Also, out of proportion is the amount of United Nations resolutions against Israel compared to anywhere, including North Korea and Syria. This week the American Anthropological Association voted overwhelmingly (1,040 to 136) to boycott Israel. You'd think Anthropologist would know the anthropological proof of ancient Israel but they now add themselves to a long list of other bias Academic Association. Even when The Patriots (with their well respected and very pro-Israel owners) paid tribute to the death of Ezra Schwartz they never mentioned Israel or Palestinian terrorists, though they say it was completely unintentional since the wanted to focus on all terror victims.
"we also pause to remember the many of who have recently lost their lives in senseless terror attacks abroad. Last Thursday, this reality struck close to home when 18-year-old Ezra Schwartz, a native of Sharon, Massachusetts, and a huge Patriots fan, was gunned down nearly 5,500 miles from home while studying abroad. At this time, we would like to honor Ezra Schwartz, and the hundreds of victims like him, with a moment of silence."
Sadly this bias against Israel has persisted and increased as the guilt of the Holocaust fades and the strength of Israel since the Six-Day War has changed her status from "David" to a (necessary) "Goliath".  Then, throw in Anti-semitism and you've got opinions that range from Double Standard to flat out Israel hatred. Israel was the canary in the coalmine years ago forewarning the acts of radical terrorism with suicide bombings.  But the world was biasly blinded so they ignored the warning signs and now we've got the hatred spread to the US, France and all of Western Civilization (though they continue to kill themselves too) and many, like the (female) Swedish Foreign Minister, have the balls to blame Israel for this global catastrophe.
Other Threats
The Air We Breathe
Jeff Goldblum
is the Fixer in this comedic attack of the Environmental Protection Agency for trying to keep our air clean. Goldblum saved us in Jurassic Park but can he save us now. Thank you League of Conservatin Voters for this creative message:  
https://www.youtube.com/watch?v=6WaWJPx3UPY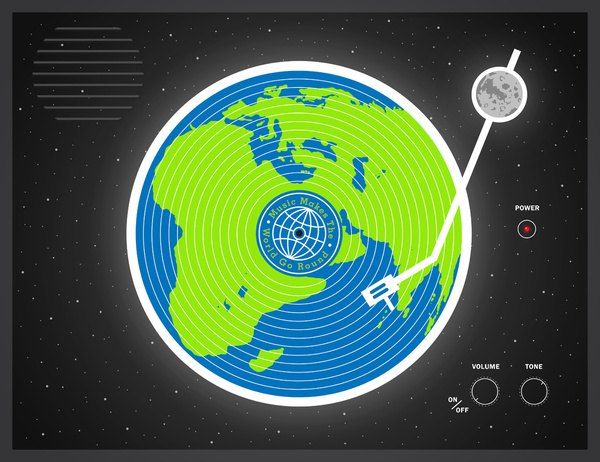 Music makes the world go around…
Detroit Bred
Stephen Colbert knows talent when he sees/hears it.  He debuted this awesome Metro Detroit musical phenomenon called
Vulpeck
.  Their website describes them as " a 
half-Jewish
post-geographic rhythm section formed in Southeast Michigan". 
https://www.youtube.com/watch?v=ceuIz7dMA8Q
Classical Gas
And for more amazing talent, check out my very favorite guitar song (by Mason Williams) performed by the incredible (Australian)
Tommy Emmanuel
(who is playing a sold out concert at the Ann Arbor Ark in Feb.).  If you love the song
Classical Gas
, you will love this rendition.  Listen for hidden tunes inside the song: 
https://www.youtube.com/watch?v=S33tWZqXhnk
Hello
Last installment for this week's musical choices is a huge talent and you'd be living under a rock if you haven't heard her yet.  Enjoy Jimmy and Adele with The Roots performing on children's instruments. Truly the best…
Wishing you and your family a 
Peaceful Shabbat Shalom and a
Joyous Thanksgiving Weekend.
Lisa
Condolences to the family and friends of Harvey Grace z"l. A sweet man who will be missed in our community.  May his memory and love bring comfort to those who mourn his passing.
Condolences to Bruce Thal and his family on the passing of his beloved wife, Ileane Thal z"l.  She dedicated her life to her family, community and books/libraries.  May her memory be a blessing unto all who loved her.
RIP, Chad Carr (age 5), who stole the hearts of all in this community with his 15 month fight against cancer.  He was the grandson of U of M football heros Lloyd Carr and Tom Curtis.  May his short life bring long memories to those who were touched by his presence.
Dec. 1st (Tuesday)
City Year Detroit
Women's Leadership Breakfast
Detroit Athletic Club
7:30am Networking
8:00am Breakfast and Program
Guest Speaker: Danialle Karmanos
Dec. 2nd (Wednesday)
Sip and Shop
Benefitting Orchards Children's Services
Franklin Village Boutique
32716 Franklin Rd. (Franklin)
5:00pm-8:00pm
Questions: 248-530-5410
Dec. 2nd  (Wednesday) 
Jewish Federation's Women's Philanthropy
Pomegranate Event
The Community House
Birmingham
6:30-9:00pm
Featuring cookbook author Gwen Rogers Potiker
Open to all donors at or above the Pomegranate level
Dec. 6th (Sunday)
Please help spread the word to all U of M students
A Night for Mental Wellness
Ballroom at the Michigan League
7:00-9:30pm
Proceed benefit: George Orley Mental Wellness Initiative
March 9th (Wednesday)
JVS 8th Annual Trade Secrets
Benefiting the JVS Women to Work Program
Temple Beth El
6:00pm
Featuring the inspiring story of Linda Schlesinger-Wagner, founder of clothing line, Skinny Tees.
May 4th (Wednesday)
Congregation Shaarey Zedek
Lois Linden Nelson Women's World
Honoring Henrietta Weisberg
Featuring Paula Abdul
Save the date. More details to follow
May 7th (Saturday)
Forgotten Harvest 
24th Annual Comedy Night
Fox Theatre
Save the date. More detail to follow
May 13th (Friday)
Planned Parenthood 100 Year Gala
Detroit Marriott at the RenCen
Save the date. More details to follow
May 19th-25th
"Becoming American: The Jewish Experience"
Travel opportunity through EMU Alumni Association to
NYC, Philly and DC.
This experience is open to the public regardless of your University Affiliation, religion, race, age, shoe size…
Any questions can be directed to:
jeffrey.bernstein@emich.edu
And for further details of the trip:
Iowa Caucus is Monday February 1, 2016
Our Michigan Primary is Tuesday March 8, 2016.
Presidential Election is Tuesday November 8, 2016
1. Hillary Rodham Clinton
2, Bernie Sanders
3. Martin O'Malley
13 Republicans alphabetized (polls are too erratic)
Happy Birthday…
Nov. 27th
Dorothy Benyas
Howard Tapper
Laura Champagne
Stacy Kay Doctoroff
Nov. 28th
Todd Wyett
Pamela Bluestone Dangovian
Nov. 29th
Jerry Acker
Sophie Levy
Nov. 30th
Andi Wolfe
Harris Van Cleef
Dec. 1st
Senator Gary Peters
Jennifer Berg 
Sherri Kay Ketai
Dec. 2nd
Liz Appleton-Zuckerman (Our Shabbat dog)
Nicole Lemmer Yoder
Sandi Gerber Reitelman
Dec. 3rd
David Altman
Jack Rubinfeld