Shana Tova 5775
September 26, 2014
Dear family and friends,
Blip of Time
"Open closed open. 
Before we are born, everything is open in the universe without us. 
For as long as we live, everything is closed within us. 
And when we die, everything is open again.
Open closed open. 
That's all we are."
This poiyant notion resonates from a book of Poetry by Yehuda Amichai (an Israeli poet with international acclaim). Before and after our lives, we are open, eternal and in my opinion blissful.  During our Blip of Time on Earth, we are here to share in life's wonders and help improve it for our future generations. We are imperfect souls yet we possess free will to choose our life's path (at least in our Western Democratic societies) yet sometimes we falter.  The 10 days between Rosh Hashana and Yom Kippur (our Days of Awe) give us the opportunity to make amends to ourselves, our community and God by repenting for our mistakes and misgivings. I apologize for my actions of jealousy, impatience, anger, misunderstanding… and ask for forgiveness if I have hurt any of you in any way.
Change the Future
Hasn't the time finally arrived to make amends to our Native American community with the relatively insignificant request (considering our historical treatment of them) for our nation's capital to change the name of their football team from the Red Skins to something less offensive. Canadians respectfully and descriptively call their native population,
First Nation
, as they were the first inhabitants of our North American land. The history books bear witness of our less than stellar treatment of the Native population.  Isn't it time we listen to their current leadership on this issue and give them some respect concerning their image.  Check out this valid and proud video expressing the offensive nature of the team's name that was aired this week during many games: 
http://ftw.usatoday.com/2014/06/anti-redskins-ad-nba-finals
  Owner
Daniel Synder
said he would never change the name as it is a "term of honor" however times have changed and Native Americans don't see it that way anymore. Nothing stays the same and hopefully Mr. Synder will open his eyes and mind to the prevailing reality that Native Americans see the term as a racial slur and that's enough of a reason to change the name.
Attack Mode
A coalition of nations continue the attack of the demented ethos of ISIS this week with airstrikes on Syrian targets including a new member to the Terror network.  The Khorasan Group is an offshoot of al Qaeda which recruits westerners for inside jobs to return home and reek havoc. Airstrikes against them helped to thwart an apparent imminent attack planned for our US land. Also, the Islamic State's new recruitment focus is now on women as they need them to cook, clean and mate with their male warriors.
Future Hope
Jon Stewart and Busch Gardens are credited with enlightening the Son of a Terrorist.  Zak Ebrahim's father assassinated the (radical) Jewish Defense League (JDL) founder and Knesset member, Rabbi Meir Kahane and was implicated in the first World Trade Center bombing in 1993.  Zak has a new book out and has eloquently spoken about his life in this Ted Talk as a vehicle against terrorism and bigotry.
Questioning Art
With all their wit and wisdom, the Metropolitan Opera decided to expose "both?" sides of the 1985 terrorist murder of (wheelchair bound) Leon Klinghoffer with their new Opera called "The Death of Klinghoffer".  There is NO other side to this tragedy and for the Opera to stage this as art, is morally wrong.  Here are two excellent editorials by Judea Pearl and David Harris.
Unemployed 
In my opinion, it should have been a job for life as President Shimon Peres is the most impressive world leader on planet earth. This dignified 91 year old ageless leader also has a sense of humor with a purpose.  This video has been circulating rapidly but is well worth the repeat viewing.  Read the subtitles carefully since there are hidden meanings in all of the vignettes.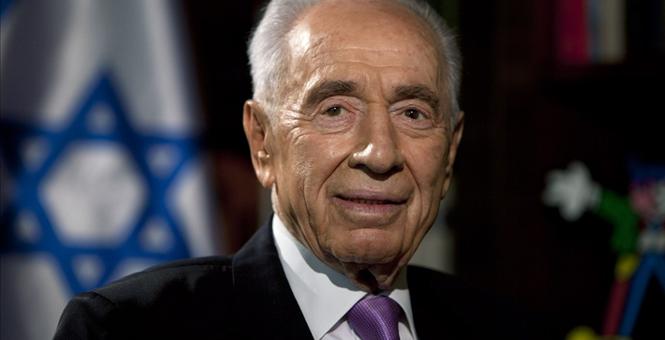 Modern Times?
The numbers are multiplying everyday as the worst case of Ebola in recorded history is ravaging many African countries including the epicenter, Guinea where 8 people (health care worker and journalist) were killed last week as they were trying to bring relief and information. When we hear this and see the raise of the Islamic State, it is hard to believe we actually live in modern times.
Charlie Chaplin, Modern Times, 1936
No plan(et) B
An estimated 300,000 people paraded in the streets of Manhattan last Sunday on the eve of the UN Summit on Climate Change to encourage the world to take better care of our Home since "there is no planet B". Some in congress turn a blind eye to the man-made pollution since massive man-made dollars feed their coffers. Thankfully, many do understand the implications of our dirty ways, like the Rockefeller Foundation which made its fortune in Fossil Fuel, though now, philanthropically, works to promote alternative sources of energy.
Ba De Ya…Dancing in September
A young Jewish Detroit songwriter, Allee Willis, co-wrote the lyrics to the most popular dance tune of the 70s that was only, recently, replaced by Pharrell as the Happiest song ever.  As September is fading, here is one more tribute to this beautiful Month with the karaoke youtube of Earth, Wind and Fire's September so you can sing along, too.  Go ahead, no one is listening.
High Line
The third and final section of my favorite NYC landmark was completed and opened to the public this week.  The famed High Line allows you to stroll high above the bustling streets of Manhattan on the (nearly) 1.5 mile elevated path nestled near the Hudson River from 34th to 12th street.  There are wonderful nooks and crannies to explore and interesting images to view.
Saturday Night Live
SNL premiers its 40th year this Saturday with Host Chris Pratt and music by Ariana Grande but I'm really looking forward to next week (Oct. 4th) with Sarah Silverman and Maroon 5.
Wishing you and your loved ones a Sweet and Peaceful Shabbat Shalom and L'Shana Tova U'Metuka (Happy and Sweet New Year).  https://www.youtube.com/watch?v=RdT03NL72Ag&noredirect=1 Hope you enjoy this one man Jewish acapella guy singing in 5 voice harmony.
Lisa
Autumn is Upon Us
Addendum
I was remiss, last week, when talking about our ballooning student loans, in not mentioning our local efforts to help college students with their tuition concerns. Thanks to the William Davidson Student College Loan Program, our local agency, Hebrew Free Loan, provided 188 interest-free student loans to Michigan residents. https://www.hfldetroit.org/loan-programs/education-loans/
Mazel Tov
Welcome to the world, Asher Jonas Zeplain, grandson of Marc and Suzanne Winkleman.  May his family be blessed with health, love and joy for many years to come.
Many blessing are wished upon Alexis and Michael Schostak as they welcomed Benjamin Ezra to your family last month.
Organizers of the Detroit Ex-Pats Reunion with guest speakers Warren Buffett(huge fan) and ex-pat Detroiters, Gordy Berry (Motown fan), Dan Doctoroffand their musical guest, Mike Posner, who sang this beautiful song with the slightly morbid title of "I'll be buried in Detroit".  Please enjoy this youtube that includes a few of his other wonderfully melodic songs:
Bravo to our Detroit Zoo on receiving this year's Green Award by the Associations of Zoos and Aquariums for the exceptional efforts in helping to maintain a greener environmental experience for all visitors.
Wishing the newlyweds, Aaron Hodari and Jesse Abrams, a life filled with Love & Laughter, Health & Happiness, Peace & Prosperity and a joyful mazel tov to both families.
Kol Hakavod 
("All the Respect")
L'chaim! to dear friend, Mark Bernstein, for his lifesaving Mitzvah of donating his Bone Marrow when the surprise call came in that he was a match.
80 years ago, Hank Greenberg made an agonizing choice of loyalty…to his team OR to his Jewishness, during a Tigers (pennant) game scheduled on Rosh Hashana.  He went to shul in the morning and played in the game afterward, while scoring some winning runs.  He did stay home 10 days later, when another game was played on Yom Kippur.  The Detroit Free Press ran this poem in his honor that week:
Came Yom Kippur-holy fast day worldwide over to the Jews
And Hank Greenberg to his teaching and the old tradition true
Spent the day among his people and he didn't come to play
Said Murphy to Mulrooney, "We shall lose the game today!"
We shall miss him on the infield and shall miss him at bat
But he's true to his religion – and I honor him for that!
Debate
Tune into Detroit Public TV on Oct. 12th (6pm) to witness our Michigan gubernatorial candidates (Governor Synder and Mark Schauer) square off at a Town Hall style debate to discuss the issues near and dear to our "mitten" (with a rabbit jumping over it).  We are still waiting for a Senatorial debate.  Gary Peters is willing and ready though Terri Lynn Land refuses to agree or even speak publicly at all.
39 Days and counting
Interesting Statistic:
Women are 51% of our Michigan population
yet only
19% of our Michigan House of Representatives.
..Ironically unrepresentative. Time is quickly approaching till our Nov. 4th election day. Please encourage everyone to
Get Out To Vote
(GOTV).  This Tuesday is National Registration Day. Please check out this site:
https://www.iwillvote.com/
  Also, you can preview your ballot ahead of time so you can research your decisions.  If you live in Michigan, you can see your district's ballot online at
We, in Michigan, will be voting for two State Proposals addressing Wolf Hunting and my city of Farmington Hills has a Road Millage Amendment.  Along with our Governors race, Senate race (please vote for Gary Peters), House races, State and County races we are also asked to pick several Judges (Supreme Court, Appeals,District, Probate… which you can ask your lawyer friends about), as well as educational positions. Lots to research and I hope your find this site helpful.
Vote ahead of time
For other States, you can contact the county clerks office in your city.
Opportunities
Now till Oct. 18th
Please help our dear friend, David Broza, with his Indiegogo Crowd-funding project to help complete the film documentary of East Jerusalem West Jerusalem.  Any and all investments welcome with great perks and gifts available. If you have been procrastinating, please join the team, now. Thanks.
Tuesday Sept. 30th (5:00-6:30pm)
Oakland County Democratic Commissioners event for Lisa Brown at the home of Marcia Gershenson.  For more info, please call 248-808-1032
Wednesday October 1st
Kadima's Annual Benefit Celebrating 30 years!
An evening with Paul Reiser at the Max M Fisher Music Center www.kadimacenter.org
Thursday October 2nd
Michigan League of Conservation Voters will be honoring Congressman John Dingell and Senator Carl Levin for their decades of service to our nation and their efforts to help protect our environment at their Innovation in Conservation dinner at the Westin Book Cadilac.
Thursday October 2nd
The Pink Fund Dancing With the Survivors
My sister Sheri Mark is the Honorary Chair
Art Van Furniture
27775 Novi Rd., Novi
6:30pm-10:00pm
https://www.eventbrite.com/e/dancing-with-the-survivors-sm-tickets-10807239745
Sunday October 5th (7:00pm)
Candidate Forum at
The Birmingham Temple
28611 West 12 Mile Road
Farmington Hills, MI 48334
RSVP to 248.477.1410
Monday October 6th
Tuesday October 7th
We will be celebrating our 10th anniversary of the Mothers, Daughters, Sisters, Friends luncheon which benefits the West Bloomfield Henry Ford Breast Care and Wellness Center.  We are teaming up with the Detroit Lions this year as the Luncheon will be at Ford Field in Detroit.  For additional information please contact Ashley Abaloz at (313) 874-6139 or AABALOZ1@hfhs.org
Thursday Oct. 16th
Please join us at Eastern Market Corporation Inaugural Harvest Celebration in historic Shed 3.  For more info, please contact Tracy Rivard at (313) 833-9300, ext. 113 or trivard@detroiteasternmarket.com

Thursday Oct. 23rd
ReMarkable Women Luncheon
Guest speaker: Tonya Reiman
The Henry, Dearborn
For more info: http://askflorine.com/remarkable-women-live/
Shabbat Oct. 24-25
Join the international celebration of Shabbat with The Shabbos Project.
https://www.youtube.com/channel/UC89SX8l6JJLECCgbmp-SdEw
Sunday November 9th
Sept. 26th
Connor Tukel
Dana Baskin Coffman
Judy Weiner
Sept. 27th
Paul Chaben
Gayle Friedman Gold
Sept. 28th
Eed Dorn
Josh Kanter
Emily Camiener
Sept. 29th
Doris August
Marla Moiseev
Nori Klar
Sept. 30th
Sophie Curhan
Debbie Portney
Shelley Golden
Oct. 1st
Karen Kahn
Oct. 2nd
Chiara Ross
Mark Schauer
Rachel Taubman
Jordan Acker
Leor Barak