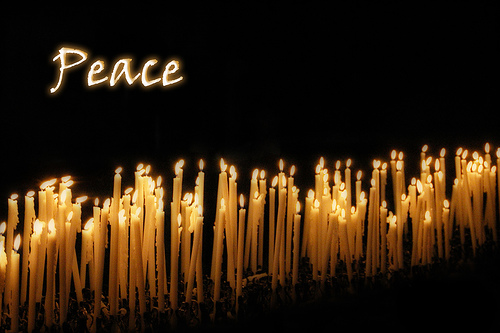 Shabbat Shalom
November 20, 2015
Dear family and friends,
When and How?
When will it end?  In this "enlightened" era of the 21st Century when illnesses are cured, tiny computers are developed, space travel is conquered…how can barbarism plague our global society.  There is more than enough blame spouted from the media, but how do we get to the root of the problem? How do we stop the hate from mutating and spreading?  How do we reach the infected minds and switch that corrupt gear that blocks the natural Humanity element? Humans are complex beings with Free Will capable of committing Horror, but how do we educate and inject humanity back into those distorted souls.
On the other hand…
As Emma says "…give us your huddled masses yearning to breathe free", but (as Tevye says) "on the other hand", how do we keep our own country safe, on the other hand, we too were homeless once, on the other hand, minorities of our homeless ancestors weren't hijacked by radical terrorist, on the other hand, most Muslims aren't terrorist, on the other hand, can we safeguard the entrance system to prevent homeland terror? Though, if Congress and Candidates really want to keep us safe, maybe, instead of limiting immigration, limiting easy access to assault weapons would be a good start.
Two Perspectives 
Two of my favorite voices have chimed in on our Terrorist Era. Jeffrey Goldberg explains a list of things we do that enrage the Terrorists and David Harris explains 5 lessons we should learn from this radical Islamic terrorism.
Jeffrey:
David:
Such Innocence
"Flowers and Candles will keep us safe"  I wish this were true.  Out of the mouth of a French babe (and his father).
Global Terror 
Beirut Embassy 4/18 (1983)
NYC 9/11 (2001)
Bali 10/12 (2002)
Madrid 4/11 (2004)
London 7/7 (2005)
Mumbai 11/26 (2008)
Beirut 11/12 (2015)
Paris 11/13 (2015)
Israel 24/7
Secrecy Remains
Wrong Side of Humanity
After years of politically promoting anti-gay legislation and recently establishing a new anti-gay policy regarding the children of gay couples, 1800 members (with a growing list) have resigned from the Mormon Church as they continue their discriminatory agenda against the LGBT community. FYI and irrelevant to this story (but I found interesting) is that both the Jewish and Mormon population is about 14 million strong
Mazel Tov
On a positive note, the White House announced this year'sPresidential Medal of Freedom honorees including Yogi Berra (posthumously), Shirley Chisholm (posthumously, first African-American elected to Congress), Gloria and Emilio Estefan, Itzhak Perlman, Stephen Sondheim, Steven Spielberg, Barbra Streisand, James Taylor among others. These worthy recipients will receive their awards on Nov. 24th.  Click here to see the other honorees:
Cup-a-joe
And more good news…Drink that extra cup of coffee.  As it turns out, it good for your health. A study found that coffee drinkers outlive those who forgo those cups-a-joe. Apparently,"Bioactive compounds in coffee reduce insulin resistance and systematic inflammation," whatever that means… I wonder if our Jura machine is covered under our health insurance :-).
Bush (HW) pardoned the first one
Did you know there was no Turkey, Pumpkin Pie or Potatoes at the first Thanksgiving dinner.  Here are some other Thanksgiving traditions that might surprise you:
Useless Random info
We all knew it, but now that it's in People Magazine, it is public knowledge. Warren Beatty is So Vain, as Carly Simonconfirms he "knew the song was about him".  I love this Carly song (Not the one about Warren) and this video has vintage home movies of a very young Carly and her sisters.
Wishing you and your family a 
Peaceful Shabbat Shalom and a
Joyous Thanksgiving
Lisa
Roger Stanley z"l
Sending hugs and love to Marc Stanley and his family on the passing of Marc's  brother Roger Stanley z"l.  Roger was the youngest of 4 brothers who dedicated his life to serving his community through his passion to help Seniors and Dogs, while taking time to travel the world and create lifelong friendships.  May his memory and spirit be a blessing onto those who knew and love him.
It's a Shanda
Rest in Peace Jacov Litman z"l and his 18 year old son,Netanel Litman z"l who were gunned down by Palestinian terrorist in their car while injuring other family members. These frequent killings are sadly too common to warrant headline news. Also, the Red Cross/Red Crescent Ambulance near the scene "boycotted" these victim and drove past the family.
Stabbings/Killings continue
18 year-old American Ezra Schwartz z"l was one of the 5 people killed in Israel this week.  Two were stabbed in Tel Avivand 3 (one Palestinian) were killed in Gush Etzion, including Ezra, who was from Sharon, MA. Where and What is Gush Etzion…? It is a neighborhood ("some" would call Settlements) yet "when" a Two-State solution is finalized, this neighborhood will remain part of Israel.  It is directly south of (and strategically protects) Jerusalem.  The origins date back to 1920 when the land was legally purchased and in the 1940s, Jewish agriculture villages were established till they were destroyed by Arab partners in 1948. The area was rebuilt after the 6-Day war in 1967.  Ezra was in the area passing out food to Israeli soldiers when he was killed.  May his memory and spirit bring comfort to his loved one and may his life and the other victims be a blessing onto Israel.
Nov. 20th (Tonight, Friday) 
National Organ Donor Shabbat
Temple Shir Shalom
7:30pm
Honoring the incredible efforts of the Stillman Family in support of the Emily Stillman Foundation which promotes organ donation and MenG Vaccinations.
The individuals touched by the Stillman Family's generosity will be attending this special Organ Donor Shabbat.  Bravo to Temple Shir Shalom, the Stillmans and all who help promote the importance of Organ Donation.
Nov. 23rd (Monday) 
JAC event
Guest Speaker Senators Debbie Stabenow & Gary Peters 
11:30-Noon Registration and Lunch
Noon – 1pm Program
Home of Roz Blanck
JAC focuses their work on promoting legislators who are
-Pro-Israel
-Pro-Women's Issues
-Pro-Separation of Religion and State
-Pro-Responsible Gun measure
Open to past members who've renewed their membership and never members who'd like to learn about the efforts of JAC
Or please email me if you'd like to attend.
Dec. 1st (Tuesday)
City Year Detroit
Women's Leadership Breakfast
Detroit Athletic Club
7:30am Networking
8:00am Breakfast and Program
Guest Speaker: Danialle Karmanos
Dec. 2nd  (Wednesday) 
Jewish Federation's Women's Philanthropy
Pomegranate Event
The Community House
Birmingham
6:30-9:00pm
Featuring cookbook author Gwen Rogers Potiker
Open to all donors at or above the Pomegranate level
March 9th (Wednesday)
JVS 8th Annual Trade Secrets
Benefiting the JVS Women to Work Program
Temple Beth El
6:00pm
Featuring the inspiring story of Linda Schlesinger-Wagner, founder of clothing line, Skinny Tees.
May 7th (Saturday)
Forgotten Harvest 
24th Annual Comedy Night
Fox Theatre
Save the date. More detail to follow
May 13th (Friday)
Planned Parenthood 100 Year Gala
Detroit Marriott at the RenCen
Save the date. More details to follow
May 19th-25th
"Becoming American: The Jewish Experience"
Travel opportunity through EMU Alumni Association to
NYC, Philly and DC.
This experience is open to the public regardless of your University Affiliation, religion, race, age, shoe size…
Any questions can be directed to:
jeffrey.bernstein@emich.edu
And for further details of the trip:
Bye, bye Bobby Jindal as he ended his presidential aspiration this week and burst the bubble of his kid's White House puppy.
Iowa Caucus is Monday February 1, 2016
Our Michigan Primary is Tuesday March 8, 2016.
Presidential Election is Tuesday November 8, 2016
3 Democrats
1. Hillary Rodham Clinton
2, Bernie Sanders
3. Martin O'Malley
13 Republicans alphabetized (polls are too erratic)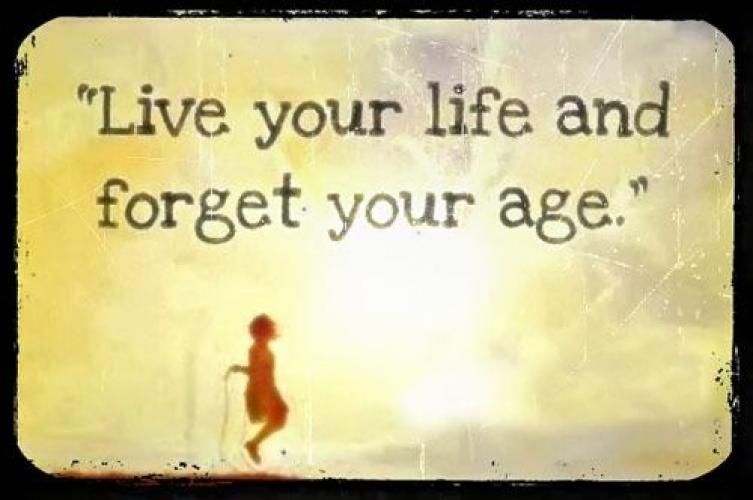 Happy Birthday…
Sometimes I make mistakes with the birthdays.  Last week I forgot our Community's Patriarch, Mr. Mandell "Bill" Bermanwho turned 98 on Nov. 17th.
And sorry to Elise and Marty who were wished (by readers of these emails) birthday greetings on the wrong date.
There are two Elise/Elyse Schostaks in our community and it wasn't anywhere near Marty Rosenthal's birthday
which is in Sept.
Nov. 20th
Jolie Schiller Altman
Justin Jacob
Nov. 21st
Francee Ford
Sari Shapiro Cicurel
Lisa Katzman
Nov. 22nd
Caryn Satovsky Siegel
Keith Lewis
Tali Shani
Nov. 23rd
Congresswoman Debbie Dingell
Marc Schechter
Marty Maddin
Robbie Franklin Sherman
Ellen Richter Yashinsky Chute
Nov. 24th
Gail Rosenbloom Kaplan
Nov. 25th
Barbara Madgy Cohn
Nov. 26th
Stuart Sklar
Stefany Lester Freeman
Happy Thanksgiving!