Shabbat Shalom
August 14, 2015
Dear family and friends,
The big news that continues to dominate our consciousness
And for those of you who just can't get enough of Jon Stewart, here is the Forward's top 18 Jewish segments:
Before and after shots of the Animas River
Lisa
Congrats!!
…to Doron and Adina Levin on their son, Guy's, upcoming wedding to Alyssa Trotsky.
…to Marcy and Michael Feldman on the arrival of their first grandchild, Finn Levi Wagman, son of Ronit and Eric.
…to Billy Joel and wife Alexis on the birth of their baby girl, Della Rose Joel.
Condolences
…to the family, friends and our Detroit community on the passing of another football hero turned businessman, Mel Far(70), who owned the nation's largest black-owned auto dealership.
…to the family, friends and coffee drinkers around the world on the passing of Vincent Marotta Sr. the inventor of the Mr. Coffee machine back in 1972.
ORT Rub-A-Dub
5:30pm
Franklin Hills Country Club
or contact Nicole Miller nmiller@ortamerica.org
NCJW Women of Vision Luncheon
Honoring (dear friend) Liz Guz
Plus Michael Williams, President and CEO of Orchards Children's Services
And Liz Bank as Jewish Community Champion
Shaarey Zedek
For more info: 248-355-3300
September 19th (Saturday)
Humble Design Gigs For Digs (1st annual event)
Or contact David@humbledesign.org
October 12th (Monday)
Yad Ezra Annual Fundraiser
Honoring Tom and Linda Klein
Adat Shalom Synagogue
October 14th (Wednesday)
Michigan Israel Business Bridge
2015 Ambassador Awards Dinner
The Reserve, Birmingham
5:30pm
Honoring:
Dr. Eva L. Feldman and Delphi Automotive
Michigan League of Conservation Voters
3rd Annual Innovations in Conservation Awards Dinner
Honoring:Detroit Zoological Society 
and Lana and Henry Pollack
6:00pm to 9:00pm
Detroit's Westin Book Cadillac
For more info, please contact Kim Easter 734-222-9650 or events@michigan.org
November 15th (Sunday)
David Broza Concert
Ark in Ann Arbor
Presented by:
Eastern Michigan University Jewish Studies
Jewish Federation of Greater Ann Arbor
7:30pm
Small venue so tickets may sell out.
Tickets sold at Michigan Union Ticket Office
Online at the Ark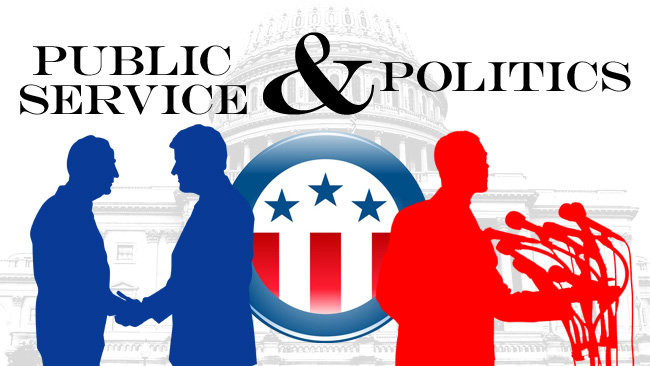 Little House in the 8th District
Local and national celebrity, Melissa Gilbert, just announced her bid for the US Congressional seat in our MI 8th District (parts of Ingham, Livingston and Oakland County). She and her husband (actor Timothy Busfield, a Michigander) moved here in 2013. She is running as a democrat in a safe republican district but maybe her fame will assist her effort and her goals will resonate with locals.  She does have a blotch on her record as she's currently repaying the IRS for back taxes.
Reality Stranger than Fiction
Speaking of Michigan Politics, shame on State Legislators, Todd Courser and Cindy Gamrat for their scandalous affair and the absurd attempt to hide their actions with a bizarre fake blackmail email trail.
Big Stage for the Big Race
With 451 days till the Nov. 8, 2016 election, the Republicans and Fox News hosted their first debate last week in Cleveland, OH. With 17 voices to hear, the organizers had to split the scene. The bottom polling 7 aired their views earlier in the day with analysts announcing Carly Fiorina as the top performer while the Prime Time stage allowed for the blow horn of Trump to dominate with his blunt views.  The next debate will be Sept. 16th in Simi Valley, California.
Who's on Top
The current polls have the following candidates at the top of the list.  Since we are still over a year away, these names will change many time, at least in the Republican race:
2. Sanders 21
2. Bush 12.8
3. Walker 10.6
4. Huckabee 6.6
5. Carson 6.6
6. Cruz 6.2
Current list of Candidates (as of 8/14/15):
1. Hillary Rodham Clinton
2, Bernie Sanders
3. Jim Webb
4. Martin O'Malley
5. Lincoln Chafee
Republicans (16)
1. Jeb Bush
2. Scott Walker  
3. Marco Rubio
4. Ben Carson
5. Rand Paul
6. Mike Huckabee
7. Ted Cruz
8. Chris Christie
9. Rick Perry
10. Rick Santorum
11. Carly Fiorina
12. Lindsey Graham
13. Bobby Jindal
14. George Pataki 
15. John Kasich
16. Jim Gilmore
Spotlight Grabbing Narcissist (1)
1.  Donald Trump
Corrupting Cash
Repealing Citizens United should be on the forefront of all Americans (other than billionaires and Corporations) as it is by far one of the worst corrupting decisions that currently plagues our nation.  Justice Ruth Bader Ginsburg is an outspoken opponent of CU so if you'd like to thank her for her wisdom, please click here:
Aug. 14th
Hy Safran
Jeanne Katz Maxbauer
Julie Levenson Feldman
Aug. 15th
Miriam Liebman
Arthur Siegel
Andrew Beider
Aug. 16th
David Wainer
Marcia Anstandig Seigerman
Allan (Gelly) Gelfond
Aug. 17th
Irwin Wright
Luke Allen
Ron Reiter
Aubrey Strickstein
Elaine Darmon
Aug. 18th
Alexandra Mark
Danny Greenberg
Aug. 19th
Ishai Ross
Phillip Fisher
Aug. 20th
Lisa Wozniak
Susan Kamin
Lisette Binyamin