Shabbat Shalom
August 21, 2015
Dear family and friends,
"Teach your children well…" Crosby, Stills, Nash & Young
As the volume increases of those scary childhood words,
"Back to School"
, wouldn't it be nice if the much talked about
Core Curriculum
included courses to Teach Peace, Parenthood and other important adult life lessons. But we are one step behind since, this school year, attracting quality teachers for our overcrowded schools is stressed to the limit. Our nation is in the midst of a Teacher Shortage due to the layoffs during the 2008 recession. And the equation of High Student Loans and Low Teacher Pay complicates efforts in hiring qualified people for one of the most important jobs of our society. 
http://tinyurl.com/plqspjy
This humorous video is…"Dedicated to the amazing teachers who take care of our kids all year and don't make enough money". Enjoy (last year's) back to school hip-hop rap by the (oh so) adorable Holderness Family
"Everyone Jump on the Peace Train…" Cat Stevens
Emagine if Peace Courses were a requirement for international curricula. Take note, United Nations, on a truly meaningful mission for your next agenda.  Terror attacks like the ones Thailand experienced this week could be obsolete, but sadly, 20 people died and over 100 were injured.  Those who really need a lesson in respect and understanding are the crazies connected to
Daesh
(they like to be called Islamic State, so I never refer to them by their prefered name). Daesh has taken control of 3/4 of Syria including a famous ancient city housing valuable artifacts and antiquities. The renowned 82 year old archeologist,
Khaled al-Asaad
, "held the key" to its treasures and for keeping this info from the evil monsters, he was beheaded, mutilated and displayed for other "traitors" to see.
http://www.theguardian.com/world/2015/aug/18/isis-beheads-archaeologist-syria
"You've got to change your evil ways, baby…"Santana
How can any human being act so inhumanely?  Who is teaching these evil lessons and why are young westerners joining their forces? This story of 3 young UK girls just confounds me: 
http://tinyurl.com/DaeshLureGirls
.  Yet while a handful of brainwashed souls are headed to Syria, 6.5 million Syrians have been displaced while 3 million are refugees in neighboring countries, many headed to Europe. Will those much needed Lesson of Peace commence in our lifetime or even in this millennium?  On a lighter connected note,
I'm not sure if any of you are watching the new HBO show,
The Brink
(with Tim Robbins and Jack Black), but it is funny, irreverant and satariclly mirrors the crazy world we live in. 
http://www.hbo.com/the-brink
"Because it's always been a matter of trust…" Billy Joel
This week's update on the Iran deal includes a partner for Schumer and some inspection news.  Senator Robert Menendez joined the now Pack of Two Democratic Senators to oppose the Iran deal.  The congress is several weeks away from their vote with many legislators still seriously conflicted with their choice.  Again, much thanks to their efforts in trying to make the right decision for this seemingly "lose, lose" situation.  The other news is that supposedly Iran will self-inspect one of their sites though the accuracy of this concern and extent (of self inspection) needs more investigation. Either way, the big question is can we truly trust Iran…?
"Songs in the Key of Life" Stevie Wonder 
(yes, ironic for this paragraph)
International bias, anti-semitism, anti-Israel (however it's labeled), displayed its evil side this week as the organizers of the Spanish Music Festival, Rototom Sunsplash, cancelled (Jewish) Reggae superstar, Matisyahu from its lineup because he wouldn't sign a political BDS (Boycott, Divestment, Sanction) statement against Israel. The BDS movement, withRoger Waters as its lighting rod, has been successful at persuading (some) artist to boycott Israeli stages, but this is their first attempt at extending their reach to a global stage. Matisyahu was singled out because he is Jewish (he's not Israeli) as no other artist was asked to sign a statement. Though some musicians of the festival also wanted him off the stage since he "represents" Israel because he is Jewish and supports the country. Their attempt failed as the Spanish Government loudly objected and forced the festival organizers to apologize and re-invite Matisyahu back. No word yet whether he will accept.  By the way, bravo to the many performers who don't succumb to the BDS pressure, like Kanye West(performing in Tel Aviv this month), Paul McCartney, Billy Joel, Rihanna, Alicia Keys, Madonna, Lady Gaga, Red Hot Chilli Pepers and Tom Jones.  But there are still some who refuse to play and abide by the boycott.  They include Elvis Costello (though his wife Diana Krall did play there), Jon Bon Jovi, Annie Lennox and Stevie Wonder. The BDS movement accuses Israel of being an apartheid state as seen in this Spanish poster below. Many South Africans have come to Israel's defense to pronounce that she is far from an apartheid state and proclaiming it diminishes the true meaning of apartheid and the struggles that South Africa endured.  As mentioned many times in these messages, Israel is flawed (like all nations) but clearly more democratic than most as her Arab population is represented in all streams of society included her Supreme Court.
"Yesterday South Africa, Today Palestine 
Sanctions on Israel!"
"I write the songs that make the whole world sing…"
Barry Manilow
Speaking of one of my favorite topics, music, have you ever tried to list the top 100 songwriters of all time? Who do you think is # 1, think Robert Zimmerman.  Where do Paul and John fit?  Who made the top 10 list? Smokey, Stevie, Carole… If this info interests you, here is the complete Rolling Stone list with commentary. I first scrolled to the bottom of the list to view the top 10 and cruised past Taylor Swift at spot 97. Where do your favorite artist rank? Hope you enjoy this comprehensive (though debatable) compilation.
"You are the apple of my eye…" Stevie Wonder
Though Hannan is an avid/amature guitarist, our daughter, Liat, has taken her musical banjo/guitar skills one step further and formed a new band, with friend, Kyle McGonegle, called Lake Toba which they describe as a lyrical old-timey duo. Here are a few of their songs:
Liat and Kyle 
Lake Toba
"Blackbird Singing in the Dead of Night" Paul McCartney
Near the year anniversary of the pivotal Ferguson incident that brought
Black Lives Matter
to the forefront of our bias county, is not the time for the creative and provocative
Key and Peele
to end their satirical outlook on our flawed society. Early next month, the Key & Peele show will culminate its 3rd and final season on the Comedy Network.  Here is one of their last skits; a provocative view of our bias society. Beware, it is uncensored: 
https://www.youtube.com/watch?v=Rg58d8opQKA
"Chicken Soup with Rice" Carole King
As our Jewish New Year of Rosh Hashana approaches, I thought it would be helpful to include this comedical yet inspirational and instructional demonstration of a genuine Balabusta (cousin to Zero Mostel) preparing Matzah Soup for a sweet Italian foodie, Mo Rocca.
Wishing you and your loved ones a
Sweet and Peaceful Shabbat Shalom.
Lisa
Postscript…
Hannan and I will be at the Earth, Wind and Fire/ChicagoConcert at Pine Knob this Wednesday. Anyone else planning to attend…?
Bravo to
Mitch Albom
on his Charity Profit Producing Detroit
Water Ice Factory
(we visited last weekend) where he has brought favorite childhood treat to Detroit with proceeds benefitting his Detroit Charities.  Thanks also to Jimmy Ketai/Bedrock for their location assistance at Campus Martius. 
http://detroitwaterice.com/
Bravo to Doron Levin on his new XM Radio show "In the Driver's Seat" focusing on everything car related, including his first guest, Mary Barra. 
Condolences to the Tyner family on the passing of Herbert Tyner z"l. Herb was a community leader and the husband of 60 years to Suzanne, the father of Deborah Tyner and Rick Herman, Cynthia Dobbins, Karen and Douglas Rouff and David and Gael Tyner.  May his memory, spirit and contributions to our community bring comfort to all who loved and respected him.
Rest in Peace Julian Bond (age 75), respected Civil Rights Leader, Georgia State Legislator, Chairman of the NAACP, Professor, Writer and one of the founders of the prestigious Southern Law Poverty Law Center.  His societal contributions are extraordinary and heroic. Please take note, some feel this NY Times obit mistaken referred to his great grandmother as a Slave Mistress, as being a slave precludes you from being a consensual mistress. The Times admitted their mistake.
On Aug. 26th, we remember son (of Randy and Diane), brother (of Amanda and Sam), grandson and dear friend to many, George A. Orley z"l on the two year anniversary of his passing. May his soul and spirit continue to give us strength in our efforts at improving our world.
September 3rd (Thursday)
NCJW Women of Vision Luncheon
Honoring (dear friend) Liz Guz
Plus Michael Williams, President and CEO of Orchards Children's Services
And Liz Bank as Jewish Community Champion
Shaarey Zedek
For more info: 248-355-3300
September 19th (Saturday)
Humble Design Gigs For Digs (1st annual event)
Or contact David@humbledesign.org
October 9th (Friday)
16th Annual Remarkable Women (Luncheon)
The Henry, Dearborn
Luncheon and Program 12:00-2:15pm
Exhibitor Area opens at 10:45am
Proceeds benefit local Medical facilities
October 12th (Monday)
Yad Ezra Annual Fundraiser
Honoring Tom and Linda Klein
Adat Shalom Synagogue
October 14th (Wednesday)
Michigan Israel Business Bridge
2015 Ambassador Awards Dinner
The Reserve, Birmingham
5:30pm
Honoring:
Dr. Eva L. Feldman and Delphi Automotive
Michigan League of Conservation Voters
3rd Annual Innovations in Conservation Awards Dinner
Honoring:Detroit Zoological Society 
and Lana and Henry Pollack
6:00pm to 9:00pm
Detroit's Westin Book Cadillac
For more info, please contact Kim Easter 734-222-9650 or events@michigan.org
November 1st (Sunday)
The Holocaust Memorial Center
Annual Dinner
Congregation Shaarey Zedek
Honoring Jackie and Larry Kraft
Guest Speaker Rudy Giuliani
November 15th (Sunday)
David Broza Concert
Ark in Ann Arbor
Presented by:
Eastern Michigan University Jewish Studies
Jewish Federation of Greater Ann Arbor
7:30pm
Small venue so tickets may sell out.
Tickets sold at Michigan Union Ticket Office
Online at the Ark
Who's on Top
The current polls have the following candidates at the top of the list.  Since we are still over a year away, these names will change many time, at least in the Republican race:
2. Sanders 22
2. Bush 10.7
3. Carson 9.7 (he jumped)
4. Walker 7.4
5. Rubio 7.3
6. Cruz 7.3
7. Fiorina 6.3 (she jumped)
Current list of Candidates (as of 8/21/15):
1. Hillary Rodham Clinton
2, Bernie Sanders
3. Jim Webb
4. Martin O'Malley
5. Lincoln Chafee
Republicans (16)
1. Jeb Bush
2. Scott Walker  
3. Marco Rubio
4. Ben Carson
5. Rand Paul
6. Mike Huckabee
7. Ted Cruz
8. Chris Christie
9. Rick Perry
10. Rick Santorum
11. Carly Fiorina
12. Lindsey Graham
13. Bobby Jindal
14. George Pataki 
15. John Kasich
16. Jim Gilmore
Spotlight Grabbing Narcissist (1)
1.  Donald Trump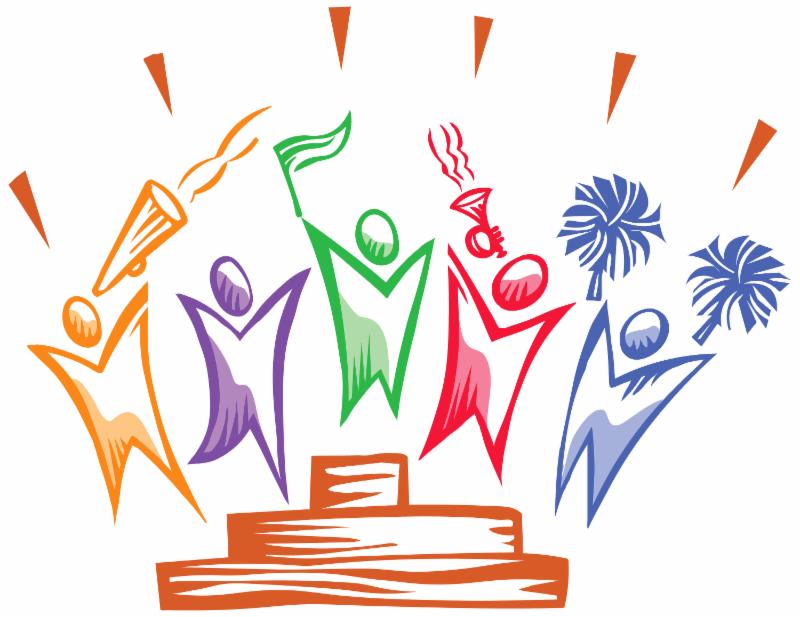 "There's a party going on right here"
Kool and the Gang
Time to celebrate…Happy Birthday!
Aug. 21st
Adam Berg
Darryl Rogers
Aug. 22nd
Uri Segal
Lillian Schostak
Jacob Fine
Aug. 23rd
Robert Bloomberg
Aug. 24th
Karen Sachse
Risa Levinson
Marcella Levie
Carol Weintraub Fogel
Aug. 25th
Sage Berg
Dina Shifman
Aug. 26th
Monni Must
Aug. 27th
Gary Edelson
Sasha Berman
Stuart Gildenberg
Sheila Sloan