Shabbat Shalom
October 31, 2014
NYC 
We had an amazing time in New York last weekend thanks to many of your suggestions.  The highlights included drinks at the
 Blue Bar (Algonquin Hotel) 
with friends (Diane, Randy, Carol, Steve, Ari, Rob, Marcie and surprise guests: Orna and Keenan). Dinner at
Jojo's
(upper east side),
Birch Coffee
(upper east side), 
"Beautiful"
on Broadway, walking the newly completed
High Line
(34th st. to 12th st.), lunch at
Lulu and Me
(28th and 5th),
Toloache
for the best Mexican dinner…ever (near Washington Square) and seeing 
Tziporela
(Odd Birds) Tel Aviv Comedy Troop in The Village
Egypt 
Israel is not the only one plagued by Hamas.  31 Egyptian soldiers were killed this week by Terrorist in a Northern Sinai town, which pissed off the Egyptians.  This prompted a border closure between Gaza and Egypt, the distruction of 800 homes in the boarder town of Rafa, the displacement of 10,000 Egyptian and the halt of Egypt's mediation talks between Israel and Hamas (not that there was much hope for success on that front).
Tel Aviv
Though Rio De Janeiro came in first place, it's nothing to sneeze over that Tel Aviv is the 2nd Sexiest City on planet Earth.  I could have told you that without the survey results just from walking the beachfront and viewing all the Israeli eye candy. In addition, Tel Aviv's Imperial Craft was named the best Bar in the Middle East. This info deserved a rapid dash to your nearest travel agent to schedule your next visit.http://www.jspacenews.com/tel-aviv-named-2nd-sexiest-city-earth/
Wadi 'Araba
20 years ago this week,
Yitzhak Rabin
(z"l) and
King Hussein
signed the
Israel/Jordan Peace Treaty
.  This collaborative effort was based on a true friendship between these elder statesmen. Sadly both of these peace-makers are long gone though we could truly benefit from more like-minded world leaders today. Here is the actual (and interesting) Peace Treaty from Oct. 26, 1994 signed at the border crossing of Wadi "Araba: 
http://www.kinghussein.gov.jo/peacetreaty.html
Friends sharing a smoke
Boston
From Peace Treaty to Peace Train.  I might be bias by my lifelong love of Cat Steven's music, but I've also kept vigil for accurate information of his beliefs regarding Israel and the Jewish people. To my knowledge, there is no evidence of animosity. In fact, lately he has re-entered the mainstream stage after his Rock and Roll induction plus his new album ("Tell 'em I'm Gone") and concert tour which we are excited to see in Boston next month. Click on this video for his perceptive on life and his latest musical creation.
Toronto
The Toronto Ford brothers keep our late night comedians flush with material.  Good old, Rob Ford cruised back into politics this week winning a seat on the City Council while simultaneously battling an aggressive form of cancer. Though brother, Doug, lost his bid to replace Rob in the Mayor's office but did manage to offend the Toronto Jewish Community when asked about a past anti-semitic comment made by his brother. He responded (and was booed) in the stereotypically way by mentioning his Jewish Doctor, Jewish Accountant and threw in that his Wife was Jewish…though she really isn't.
Brothers Doug and Rob
Detroit
After 16 longs months (and years of agony) our Detroit bankruptcy debacle is coming to an end as Judge Rhodesplans to give his verdict next Friday, Nov. 7th. This week the Detroit schools made a mutually beneficial swap with the City to exchange an $11.6 million debt for 57 empty schools and 20 vacant lots.  All good signs for our beloved City.
Cuba
Last week I mentioned the passing of Ethel Rosenberg's brother who lied in court and contributed to his sister execution. So as an addendum to that story (Thanks, Josh F.), here is information on the only known memorial to the Rosenbergs, which is, not surprisingly, in Cuba.
No Confirmation
C. Everett Koop, where are your descendants?  Surely, our medical advancements are admirable but they don't warrant the absence of a National
Surgeon General
which we've done WITHOUT for 15 months. Our current Senate won't confirm the nominee,
Dr. Vivek Murthy
, since he suggests an assault weapons ban, gun safety training and limits on ammunition. The NRA doesn't like these (lifesaving) ideas, so NRA supported Senators won't confirm him during these medically tenuous times. This current articles in Good Magazine gives in interesting picture of our Surgeon General situation: 
http://tinyurl.com/LackofaSG
.  Maybe if we had a Surgeon General, we would have a realistic policy on how to handle (brave)
Ebola Health Care Workers
on their return to the U.S.
We need a plan
And speaking of gun violence, this celeb-packed video might be nearly two years old but it is still relevant.  Step forward with Gabby Giffords, who is brave and determined to Demand a Plan: 
http://www.youtube.com/watch?v=64G5FfG2Xpg
Hail to the "Victors"
As Pink October fades into the past, our concern for Breast Cancer continues as a year-round vigil. The NYTimes compiled an extensive interactive portrayal of the many lives touched by this dreaded disease.  For inspiration on truly remarkable "Victors", check out his incredible website: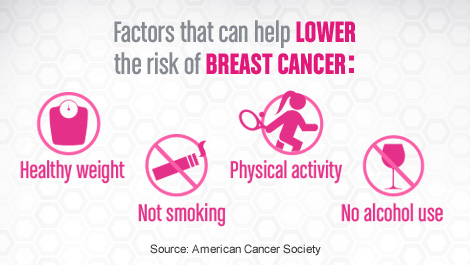 Halloween 
All Hallows Eve, the night before All Saints Day (Nov. 1st) originated in 1745 and is a Christian holiday that has crossed over into the secular world opening the doors for all to indulge in the gluttony of sugary and chocolate treats. Snickers, Kit Kats and Reese's peanut butter cups were my favorite. I hope your Trick or Treating results in a pillowcase full of your favorite treats. And remember if your eat 7 bars of dark chocolate everyday, you'll increase your memory and your waistline.
Election Day
Why should we vote on Tuesday?  During our last midterm election in 2010, there was only 47% voter turnout. Though, did you know that 99% of our riches Americans VOTE and the opposite holds true among poorest citizens, meaning they're voter turn out is VERY low. How does this reflect on our society. These five prominent issues resonate with our lower-income non-voters who's voices aren't being heard at the polls.
http://tinyurl.com/5IssuesForVoters
Wishing you and your loved ones a Pleasant and Peaceful Shabbat Shalom and a "sweet" Halloween.
Lisa
Post Script
A HUGE Mazel Tov to my brother-in-law (Hannan's brother) and sister-in-law, Yehoshua and Anat, on joining the wonderful Grandparent club as Orly and Gil had a baby daughter this week. Congrats also to Doda Michal.
Speedy recovery to Israeli right-wing activist
Yehuda Glick who is in serious condition after be shoot at point blank by a Palestinian terrorist who was later killed by Israeli police.  There is an elevated sense of violence in Jerusalem following last week's car ramming terrorist attack which killed a 3 month old baby and 22 year old tourist.
Condolences to the Elliot and Denise and the Parr family on the passing of Louis Par (z"l).  May the memory of his love and spirit comfort those who mourn his passing.
Condolences to Susie and Jeff Stern on the passing of Jeff's sister Gail Lenvin (z"l).  May Gail's memory and spirit bring comforts to those who loved her and mourn her loss.
Mazel Tov to the San Francisco Giants (and Tzachi) on their 2014 World Series Win, their 3rd win in 5 years.
4 Days till Elections
Please
GET OUT and VOTE!!
Let's reverse the trend of lower voter turnout during
Midterm Elections.
Preview your ballot
There is lots to research so I hope you find this site helpful.
Please consider supporting:
Mark Schauer/Lisa Brown: Governor/Lieut.Gov.
Gary Peters: US Senate
Pam Byrnes: US Congress (District 7)
Sandy Levin: US Congress (District 9)
Debbie Dingell: US Congress (District 12)
Kristy Pagan: MI Representative (District 21)
Robert Wittenberg: MI Representative (District 27)
Jeremy Moss: MI Representative (District 35)
Christine Greig: MI Representative (District 37)
Sandy Colvin:  MI Representative (District 39)
Mary Belden: MI Representative (District 40)
John Fisher: MI Representative (District 61)
Judicial Races
After requesting advice, these people were suggested:
Supreme Court: Richard Bernstein and Bill Murphy
Supreme Court Incumbent: Deb Thomas
Judge of Circuit Court 6th: Lisa Langton
 Oakland County Commissioners
Marcia Gershenson: Dist. 13
Helaine Zack: Dist. 18
Trustees
Shirley Bryant: Oakland Community College
Faylene Owen: Michigan State University
State Proposal
Please consider voting NO on our State proposals regarding Wolf Hunting.
Now through Nov. 7th (final week to help)
Please help support David Broza's documentary East Jerusalem West Jerusalem.
Now through Nov. 16th
Please vote (once a day is allowed) for Rabbi Elimelech Goldberg for his well-deserved Hero status as the guiding force of Kids Kicking Cancer through CNN Hero's Award contest. http://heroes.cnn.com/#.gd2iiigFdgjuU
Now through Jan. 31st
Mittens for Detroit has just embarked on its 5th collection season with this year's goal of 20,000 (new/unused) mittens or gloves. There are donation locations all around town.  Two, I know of, are Weight Watchers and Starbucks.  To find a drop box closest to you, please click here:
http://mittensfordetroit.org/locations/
Monte Carlo Night benefitting the Jewish Dental Clinic (provides free dental care for our Jewish Community)
Shaarey Zedek, 6:00pm
Online payments at
248-923-1532
Sunday November 9th
Holocaust Memorial Center Dinner at Congregation Shaarey Zedek honoring Dr. Richard K. Stoler with guest speaker Alan Dershowitz.  http://www.holocaustcenter.org/dinner
Thursday November 20th (6:30pm)
Our community is honoring the memory of a dear friend when
Jewish Senior Life hosts the first Annual Jeffrey ZaslowMedia Night at Tam O'Shanter Country Club
Guest speaker: Adam Grant, author of "Give and Take"
Celebrity Emcees Alan "Big Al" Muskovitz & Mike Stone
RSVP to Leslie Katz at 248-592-5062 or lkatz@jslmi.org
Saturday November 22 (6:30pm)
The Benefit II in support of the Children's Tumor Foundation to help fight Neurofibromatosis.
Detroit Marriott at the Ren.Cen.
Hosted by Jennifer and Dan Gilbert
For more info: https://grow.ctf.org/thebeNeFitDetroit
Wednesday December 10th (6pm)
ADL Gala Honors Senator Carl Levin
Torch of Liberty Award
Tam-O-Shanter
For more info, please contact Jaimee Wine
jwine@adl.org or 248-535-7553
Happy Birthday!
Oct. 31st
Ed Ross
Rachel Winer
Nov. 1st
Detroit-Windsor Tunnel dedicated 1930
Nov. 2nd
Karen Sosnick Schoenberg
Ronnie Ferber
Helen Curhan
Vered Segal
Nov. 3rd
Hadassa Raviv (Happy 1st birthday dear granddaughter)
Wendy Eichenhorn Stone
Ethan Orley
Nov. 4th
Abbey Brasch Nathan
Ellen Bryne
Tomer Zur
Nov. 5th
Debra Feldman Singer
Heidi Blas Barzily
Michael Horowitz
Sheldon Cohn
Susanna Pollak Mould
Michelle Winterberger
Nov. 6th
Carol Ann Feder Levis
Robin Kaufman Trepeck
Kari Grosinger Alterman
Bob Henrich
Bruce Gorosh