Shabbat Shalom
November 7, 2014
Red,White and Blue
Hallelujah!! Elections are over.  No more emails, calls, commercials, mailers… Congrats to all the winners, especiallySenator-elect Gary Peters and MI Supreme Court Justice-elect Richard Bernstein.  As our National colors wash DC with a Red Congress and a Blue White House, now is the time to bury the hatchet, work together and find common ground to move our Country forward. It is also time to concentrate on reforming our campaign process that currently only benefits "Madmen" and Media Outlets. We should take the best practices of other countries to limit the $$$s sent on elections, level the playing field, make voting more accessible and easier with the goal of electing Smart Ethical people and once we do that, eliminate term limits so those smart legislators can continue their work.
Salute
Bravo and Hats Off to the brave men and women of our US Military as we honor them next week during Veterans Day. 11/11 was chosen as the date to "Thank" our servicemen since The Great War (aka: WWI) formally ended at the 11th hour of the 11th day during the 11th month of the year 1918 (side note: that was the year my father was born). There will be many Veterans Day celebrations and perks include a Free day at the Detroit Zoo for all current or former military personal.
Jerusalem
Hamas mayhem ensued AGAIN this week as another evil terrorist rammed his van into a crowd of Israelis in Jerusalem, killing 1 person (an Israeli Druze soldier) and wounding 13 others. Hamas spokesperson called it a "Glorious Operation"and encouraged more of its kind which took place the next day with another attack on Israeli soldiers in the West Bank. These leaders are our "partners for peace".  From 1948, their goal has been OUR complete destruction. From Biblical Times, Jerusalem has been (and will always be) OUR home (that we are willing to share). When will leaders emerge who can respect each other and find common ground? What century will Peace arrive to this land?
…And Justice For All.
All United States Administrations (both Republicans and Democratics) have NEVER recognized Jerusalem as Israel's capital and Tel Aviv has always been the US Embassy's home. With his positions, any US Citizen who is born in Jerusalem will always have ONLY Jerusalem and Not Israel written as their birthplace on their US Passports. This case is again before ourSupreme Court who heard arguments to change the rule but alas the decision holds tight till the next fight.  In Plain English, here is a deeper look into this situation:
Best Laugh
We are a "Car Talk" loving household in mourning from the loss of Tom Magliozzi. Tom and his brother Ray were a brilliant, humorous and steady presence on our weekend radio for the last 25 years. These two MIT grads dispensed auto mechanical knowledge and relationship advice with ease and humor. Laughter was ever present during the tapping of their shows in  "their fair city" Cambridge, MA (pronounced ma).  Here are some of Tom's quotes that epitomizes his optimistic personality:
"If money can fix it, it's not a problem."
"It is better to travel in hope than arrive in despair."

"Our humility is what makes us great."
"Happiness equals reality minus expectations."
Bonus Car video is Seinfeld's trailer for Season 5 of Comedians in Cars getting Coffee:
Foot Power
50,000 runners hoofed it from Staten Island to Central Park last Sunday for the 44th
New York City Marathon
. The average time was 4.5 hours but the (men's & women's) winners (both from Kenya) ran it closer to 2 hours. To see how the runners faired AFTER the marathon, check out this humorous "post-stress" video: 
http://tinyurl.com/NYCMarathonReaction
Live and Let Die
The right-to-die movement has been brought back to the forefront of our consciousness when 29 year old, Brittany Maynard moved to Portland, OR, where they have a Death with Dignity Act.  After being diagnosed with a terminal brain cancer, she legally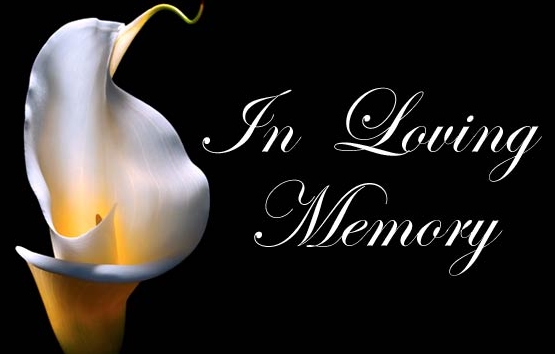 ended her life of severe pain on Nov. 1st. When people are faced with this situation, a humane act of loving kindness would be to provide avenues for them to control their Life and Death. YES, it needs to be regulated to restrict abuse, but for those suffering, options need to be in place. Dr. Kevorkian had the right intent but his method to bring awareness to this issue was flawed. Rest in Peace, Brittany:
Sunny Day, Sweepin' the Clouds Away…
Happy 45th anniversary to Big Bird, Elmo, Bert and Ernie as Nov. 10th (1969) was the date we were first introduced to these fine (feathered and furry) friends.  Sesame Street has been seen is 140 countries and continues to maintain its innovative and progressive stance on educating the youth of the nations.
Movember
As we transition from the month that focuses on Women's Health to the month that focuses on the health of Men, enjoy these amazing facial hair accomplishments that come in all shapes, sizes and colors.  I like the hue of number 21.  Hope you enjoy this unique collection.  Not sure if any of the men growing facial hair in honor Movember, could create any as amazing as these: 
http://twistedsifter.com/2014/10/world-beard-and-moustache-championships-2014-highlights/
Wishing you and your loved ones a Pleasant and Peaceful Shabbat Shalom. 
Lisa
Post Script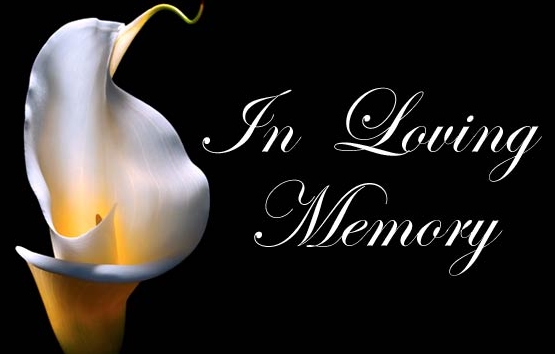 Condolences to Lisa and Gerry Brody and their family on the passing of Lisa's beloved brother, Dr. Scott Oster z"l.  May his love, spirit and memories bring comfort to those who are mourning his loss.
Welcome to the world and family, new cousin, Maxwell Solomon Berg, son of Seth and Lorelei Berg and baby brother to Charlie, Zachary and Genevieve Berg and of course grandbaby to Aunti Micki Berg.
Mazel Tov to Marc and Lori Siegel on the engagement of Lori's daughter Alexandra Stuart to Ryan Mollen!
Opportunities are knocking…
Now through Nov. 16th
Please bring new or gently used coats of all sizes to any
Tappers locations (Orchard Mall, 12-Oaks or Somerset) to participate in their 23rd annual Coat Drive.
Now through Nov. 16th
Please vote (once a day is allowed) for Rabbi Elimelech Goldberg for his well-deserved Hero status as the guiding force of Kids Kicking Cancer through CNN Hero's Award contest.
http://heroes.cnn.com/#.gd2iiigFdgjuU
Now through Jan. 31st
Mittens for Detroit has just embarked on its 5th collection season with this year's goal of 20,000 (new/unused) mittens or gloves. There are donation locations all around town.  Two, I know of, are Weight Watchers and Starbucks.  To find a drop box closest to you, please click here:
http://mittensfordetroit.org/locations/
Sunday November 9th
Holocaust Memorial Center Dinner at Congregation Shaarey Zedek honoring Dr. Richard K. Stoler with guest speaker Alan Dershowitz.  http://www.holocaustcenter.org/dinner
Thursday November 20th (6:30pm)
Our community is honoring the memory of a dear friend when Jewish Senior Life hosts the first Annual Jeffrey ZaslowMedia Night at Tam O'Shanter Country Club
Guest speaker: Adam Grant, author of "Give and Take"
Celebrity Emcees Alan "Big Al" Muskovitz & Mike Stone
RSVP to Leslie Katz at 248-592-5062 or lkatz@jslmi.org
Saturday November 22 (6:30pm)
The Benefit II in support of the Children's Tumor Foundation to help fight Neurofibromatosis.
Detroit Marriott at the Ren.Cen.
Hosted by Jennifer and Dan Gilbert
For more info: https://grow.ctf.org/thebeNeFitDetroit
Wednesday December 10th (6pm)
ADL Gala Honors Senator Carl Levin
Torch of Liberty Award
Tam-O-Shanter
For more info, please contact Jaimee Wine
jwine@adl.org or 248-535-7553
Happy Birthday!
Nov. 7th
Brad Schlafer
Linda Hayman
Kim Levitt Chesbrough
Tracey Grosinger
Susie Citrin
Nov. 8th
Dan Kohn (Yum, best caterer)
Nov. 9th
Amy Morganstern
Patti Phillips
Richard Bernstein (Justice-elect)
Nov. 10th
Carolyn Tisdale
Robb Lippitt

Aviva Gordon
Nov. 11th
Jonathan Winters 
(1925-2013)
Nov. 12th
David Contorer (Hebrew Free Loans)
Sylvia Wolfe
David Liss (Argentinian/Israeli cousin)
Max Spiegelman (nephew)
Miranda Wilgus (JAC Chicago)
Nov. 13th
David Mark (big brother)
Elyse Schostak