Shabbat Shalom
October 24, 2014
Dear family and friends,
Thank You!
Toda Raba for all the wonderful NYC suggestions. I'll keep you posted on our favorite recommendations as we are here in the Big Apple this weekend.
Birthday Thoughts
As I reflect on my birthday, I can honestly say I feel (emotionally & physically) closer to 34 though I am extremely grateful for the experiences of my 54 years. My blessings of health, family, friends, philanthropy, food, music, community, travel, Judaism… bring me joy each day. On birthdays, we should also wish greetings to our parents as they deserve the acknowledgment, especially the moms who did all the birth work. So Happy Birth-Work-Day, mom.  I'm grateful to you for bringing me into this world.
Evil Attacks
Both Canada and Israel experienced senseless murders this week as a gunman (Islamic Convert) killed a solider at the Parliament in Ottawa. Meanwhile in Jerusalem, a Palestinian rammed his car into a group of people, killing a 3 month old baby girl who had just made her first visit to the Western Wall. 7 others were also injured in this evil terrorist attack. Thoughts and prayers are with the families and friends of these victims.
Stay Healthy
Speaking of appreciating and protecting life, here are 10 things you should do to keep healthy:
1. Floss daily to decrease the likelihood of Heart Disease, Stoke, Diabetes, Alzheimer's and some forms of Cancer.
2. Get a Colonoscopy.  Yes the prep is "yucky" but it sure beats getting colon cancer.
3. Learn Portion Control and identify when you are full. Maintaining a healthy body weight reduces the risks of diabetes and a slew of other illness.  Two words for this…Weight Watchers.
4. Use Sunscreen. 3.5 million people in the US will get skin cancer this year.
5. Don't Smoke (or stop if you do), enough's been said of this issue.
6. Sleep.  Not enough leads to memory loss, hearing problems, anger, high blood pressure, stroke, depression, car accidents and obesity.
7. Move your body…vigorously.
8. Eat more Fruits and Vegies. Jump on the Kale bandwagon.
9. Create and nurture healthy relationships. 
10. Appreciate your blessings. 
FAQs
These emails are a blessing for me, especially when I receive your replies.  I thought I'd share some of your FAQs:
1. How many people are on the list? The list is fluid but currently at 882,  though some of you forward it on to others and it is also posted on my Facebook page.
2. Does anyone help me write the messages?  Nope, I write every word.
3. How long does it takes to write them?  Each week is different based on how busy I am. Sometimes I'll spend several hours and other weeks it might be only 1 hour, though the process is continuous throughout the week.
4. (my favorite question) WHY do you write them? It started as a weekly tradition to connect with friends and family to sayShabbat Shalom which quickly developed into a habit that morphed into an enjoyable and educational obsession. It forces me to research weekly topics of interest and provides a venue to convey viewpoints, suggestions and community opportunities. My first Shabbat email was sent on Nov. 6, 2009 and I've never missed a Friday, hence the obsession or as I like to call it…Tradition. Your replies of appreciation and comments are my bonus as I love knowing that I am part of your Friday morning routine.  I plan to continue writing these "gifts" till my fingers can no longer type.
Green Friendly
Detroit Pride
Check out the very cool launch of the USS Detroit (almost looked like it was going to topside) as we are proud that our city's name will be added to our country naval flight.
Detroit Progress
Continuing steps in the revival of Detroit is taking place as, this week, the Bankruptcy deal included the Joe Louis Arena to be relinquished to one of the creditor to be developed into an upscale Riverfront hotel/condos/retail complex.
Can you do this?
Enjoy these very talented voices and hands (no instruments). Not sure how they did this in one take with no mistakes.
Wishing you and your loved ones a Sweet and Peaceful Shabbat Shalom.
Lisa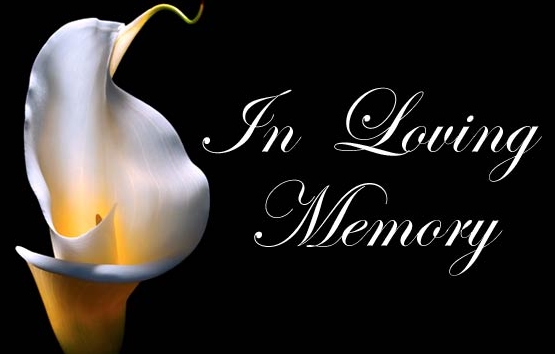 Condolences on the passing of Pearl Bello, mother to Lynne (and Norman) Roman and Mark (and Tobye) Bello.  May her family and friends be comforted by her memory, spirit and love.
Condolences to the family and friends of Lisa Krieger, wife to Doug, mother to Mitchell, Madeline and Olivia. Sister to Paul (Karen Kelman) Chaben and Steven (Lisa) Chaben.  54 (my age) is too young to die.  May the memory of her love and spirit bring comfort to those in mourning.
Condolences to Aviva Gordon on the passing of her husband,Dr. Edward Gordon.  May his memory and love bring comfort to those who mourn his passing.
Condolences to the world of Fashion on the passing of legendary Oscar de la Renta who dressed Hollywood Stars, Royalty and but most famously Jackie Kennedy.
Condolences to music lovers of the Manhattan Transfer as its founder, Tim Hauser (72) died this week. One of my favs… "Boy from NY City" (vintage 1981)
Condolences to the 43 (including 4 Israeli) hikers who perished last week during the unexpected and unseasonable Himalayan snow storm. The death toll is rising as several hikers are still missing.
Another death this week was David Greenglass.  Who, you ask, is David Greenglass…?  Well he is the brother you would NEVER want as he lied in court to save his wife from prosecution, but end his sister and brother-in-laws life contributing to their execution.  Yes, David's sister was Ethel Rosenberg who died with her husband Julius as accused spies.
11 Days till Elections
Please
GET OUT and VOTE!!
Let's reverse the trend of lower voter turnout during
Midterm Elections.
Preview your ballot
There is lots to research so I hope you find this site helpful.
Got Questions, please attend the Voter Forum with guest speaker, former State Senator, Gilda Jacobs at Roz Blanck's house this Monday 10/27. See info below.
Judge Races
After requesting advice, these people were suggested:
Supreme Court: Richard Bernstein, Bill Murphy
Supreme Court Incumbent: Deb Thomas
Judge of Circuit Court 6th: Lisa Langton
Please consider supporting:
Gary Peters: US Senate
Pam Byrnes: US Congress (District 7)
Sandy Levin: US Congress (District 9)
Debbie Dingell: US Congress (District 12)
Kristy Pagan: MI Representative (District 21)
Robert Wittenberg: MI Representative (District 27)
Jeremy Moss: MI Representative (District 35)
Christine Greig: MI Representative (District 37)
Sandy Colvin:  MI Representative (District 39)
Mary Belden: MI Representative (District 40)
John Fisher: MI Representative (District 61)
State Proposal
Please consider voting NO on our State proposals regarding Wolf Hunting.
Vote ahead of time
For other States, you can contact the county clerks office in your city.
Now through Nov. 7th
Please help support David Broza's documentary East Jerusalem West Jerusalem.
Now through Nov. 16th
Please vote (once a day is allowed) for Rabbi Elimelech Goldberg for his well-deserved Hero status as the guiding force of Kids Kicking Cancer through CNN Hero's Award contest. http://heroes.cnn.com/#.gd2iiigFdgjuU
Now through Jan. 31st
Mittens for Detroit has just embarked on its 5th collection season with this year's goal of 20,000 (new/unused) mittens or gloves. There are donation locations all around town.  Two, I know of, are Weight Watchers and Starbucks.  To find a drop box closest to you, please click here:
Monday Oct. 27th (7:30pm)

Voter Open Forum with former State Senator, Gilda Jacobs. Get all your questions answered about the ballot

at the home of Roz Blanck

31305 Woodside Dr., Franklin.

RSVP to 248-626-2347 or rkblanck@gmail.com                       
Wednesday October 29 (7:30pm)

Film Screening

Body and Soul:The State of the Jewish Nation

The Berman Center for Performing Arts

West Bloomfield JCC

Post-screening discussion with producer/director Gloria Greenfield and Rev. Dr. DeeDee Coleman

Tickets available from The Berman Box Office: 248-661-1900

or theberman.jccdet.org/ticketing

Plus there will be a Detroit screening Thursday October 30

6:00pm – Russell Street Missionary Baptist Church

8700 Chrysler Freeway Drive

Buffet reception followed by screening

Post-screening discussion with Rev. Dr. DeeDee Coleman and producer/director Gloria Greenfield

Open to the public at no charge
Thursday Oct. 30th (7:00pm)
Author Wendy Mogel "Blessing of a Skinned Knee" (my parenthood bible)
Berman Center @ West Bloomfield JCC
Monte Carlo Night benefitting the Jewish Dental Clinic (provides free dental care for our Jewish Community)
Shaarey Zedek, 6:00pm
Online payments at
248-923-1532
Sunday November 9th
Holocaust Memorial Center Dinner at Congregation Shaarey Zedek honoring Dr. Richard K. Stoler with guest speaker Alan Dershowitz.  http://www.holocaustcenter.org/dinner
Thursday November 13th (7:00pm)
This week's Birthdays:
Oct. 24th
I share my birthday with:
Haleli Raviv
Helene Cohen
Irving Nusbaum
Jim Safran
Karen Alpiner
Paul Borman
Jennifer Hermelin
Oct. 25th
Pablo Picasso
(1881-1973)
Oct. 26th
Barbra Etkin Alter
Lori Cohn
Rick Herman
Ronny Elkus
Steve Margolin (Happy 60th)
Oct. 27th
Stuart Sherr
Oct. 28th
Oct. 29th
Lois Shevsky
Oct. 30th
Leora Rothenberg
Shelley Alexis
Stacy Brodsky
Paul Silverman
Jeremy Baruch