Shabbat Shalom
June 20, 2014
Dear Friends and Family,
1982 Union
32 year ago today (June 20th), we walked down the aisle of Adat Shalom Synagogue to recite our vows of marriage.  Back then, perms were the style and hairlines hadn't rebelled.  4 kids plus a son-in-law and granddaughter have enriched our lives since those early days and we gratefully anticipate our future filled with another 32 (or more) years together.  This was the (our) look in the early 80s.
Lack of Unity
Peace seems so illusive in our supposedly enlightened 21st Century, as brutality seems to steal the Headlines.  This week's brutish news involves the kidnapping of 3 Jewish teenagers in Israel. Kidnappings seem to accomplish the hideous tactic of recycling terrorist back into society with their prisoner swaps. The victims are 3 young Yeshiva students who were hitching-hiking home for the weekend.  How are we suppose to reach Peace with partners who commit crimes against humanity (and every post war convention rule book).  It is abundantly clear that we can NOT play together safely in the "Sandbox" so we should just separate (with a divider) and keep our toys to ourselves. Too bad, cause we've got innovative lifesaving and economy building toys, but they would rather eliminate us than accept our HELP to cure their ills, engineer their technology, invest in their infrastructure… Speaking of curing their ills, Prime Minister Abbas' wife was in an Israeli hospital for leg surgery this week and earlier this month, the mother-in-law of the Hamas leader received cancer treatment at a Jerusalem hospital.  So even when they terrorize us, we still provide humanitarian relief to them, but where is that headline in our 24/7 media outlets.
                                  Kidnapped Teens
Unity Debated
Instead of praise for what we do to help the global community, we get boycotted for building homes in a territory that was acquired during war and we would gladly return in exchange for Peace. This week (here in Detroit) the Presbyterian Church is holding it's biennial conference to debate (as one of its main issues) the (anti-semitic) Boycott of Israel fueled on by "Nobel Peace Prize winner" Rev. Desmond Tutu who urged the Presbyterian Church to condemn Israel as an Apartheid State. Seriously !!!?http://www.haaretz.com/news/diplomacy-defense/1.599422 or how about this insulting suggestion by a Presbyterian Minister encouraging all Israelis to leave "Palestine" and move to the US: http://tinyurl.com/mguxm3l Bravo to the many Jewish Community members who attended the conference to speak out against the Boycott though in the process they had to endure hateful bias rants against Israel.
 Let's 'HOPE" the Presbyterian Church becomes better educated.
No Debate 
The deadly side effects are becoming apparent from another "anti" campaign but this one is affecting US lives as Whopping Cough is now at epidemic levels in California due to the Anti-Vaccine zealots.  There is NO evidence that links vaccines to autism in fact, the Autism Community dispels this myth and encourages vaccinations.
Deadly Sandbox
Another dangerous Sandbox is Iraq where "3 children" seem to have more hatred for each other than even the Palestinian/Israeli conflict.  Sunni and Shiite are Muslim sects and Kurds are an ethnic group who are mostly Sunni (but not all). The current Iraq leader is Shiite while the ISIS terrorist group is Sunni.  The leadership baton continues to get tossed back and forth but what is really needed is a 3-State Solution since these people seem hellbent on killing themselves into extinction. In fact some think we should just let them do this of course until their actions start threatening our interests.  For now we are sending Military consultants but stay tuned for further US plans.
Job Well Done !
Kudos to the special forces that captured (without a gun shot) the
mastermind of the Benghazi massacre.  This is the same military unit which "got" Bin Laden and brought home Bowe Bergdahl.  I'm sure more intel on the deadly Benghazi revolt will now be revealed after his interrogation.
Bravo to 2 MI State Reps (Sarah Roberts and Gretchen Whitmer) on introducing legislation to help repeal the blatantly anti-women bill that would require us (women) to purchase extra insurance (if its even available) in case an abortion is needed within our reproductive years. 
http://tinyurl.com/RepealMILaw
Congratulations !
Congrats to Gary Peters as this week he was endorsed by the Detroit Regional Chamber which represents Businesses in the SE Michigan. After interviewing both candidates at the Mackinac Conference, they felt Gary would best represent us in the Senate given his "proven track record of bipartisan leadership that is focused on solutions instead of partisan bickering" said Brad Williams, VP of government relations for the Det. Regional Chamber. http://tinyurl.com/GaryPetersEndorsement
Kol Hakavod !
I can't wait to see
Mike Meyers
new film about Shep Gordon, call 
Supermensch
. Just from the trailer alone, it seems the film is filled with life lesson of the supermensch, Shep Gordon who's life was entwined with…well, EVERYONE.  Take a peek: 
https://www.youtube.com/watch?v=Zd0VOkPOrV0&feature=kp
Mazel Tov !
Bravo to my cousin, Dr. Emily Levin and her business partner, Dr. Ilana Kutinsky (my neighbor going up) as they opened On the Fly(a blowout & beauty bar) this week on the Boardwalk Shopping Plaza (6909 Orchard Lake Rd).  A portion of their Grand Opening proceeds went to the wonderful non-profit organization, Marlene's Wigs With Love which provides wigs for cancer patients.
Wishing you and your loved ones a Sweet Shabbat Shalom,
Lisa
"What we have once enjoyed, we can never lose. All that we love deeply becomes part of us." Helen Keller
Condolences to the family of Fred Nederlander who passed away this week at the age of 90.  Our thoughts and prayers go out to Lisa & Betty and Liz & her family and all who loved Fred. Gratitude is due to the Nederlander Family for their cultural contributions of Theatre to Detroit and throughout the country. May Fred's spirit, memory and love bring comfort to those who mourn his passing.
Our thoughts are with Marc and Sharon Berke and their family on the passing of Sharon's father, Herman Sherline.  May the memory of Herman's spirit and love bring comfort to those who mourn his passing.
Condolences to Linda and Murray Baruch and their family on the passing of Linda's father, Dr. Lester Zeff.  May his memory and spirit bring comfort to those who loved him.
RIP,
Casey Kasem
, the Detroit bred radio personality of the Top 40 hits who's parents were 
Lebanese
Druze
 immigrants. Hopefully his family will find some peace with each other as they were battling during the last days of his life.
Condolences to the family and friends of Songwriter, Jerry Goffin(age 75) who was the ex-husband and song partner of Carole King.  Their songs made stars and singing sensations of so many artist from Aretha Franklin to The Monkees to James Taylor to too many more to mention here.  Check out this oldie by goodie:
Michigan Primary is Aug. 5th
National Election is Nov. 4th
Register

All US Citizens who are or will be 18 by Nov. 4th are eligible to vote. You can register to vote by mail; at your county, city, or township clerk's office; or by visiting any Secretary of State branch office. 
http://www.mi.gov/sos
 This site can also answer all your Election questions including info on a sample ballot so you can prepare for your vote.
Please help support our Michigan Candidates and spread the word:
(copy, paste & forward if you choose):
Governor
Mark Schauer (and Lisa Brown)
US Senate
Gary Peters – Newly endorsed by the Detroit Regional Chamber which represents Businesses in the SE Michigan.
US Representatives
District 3 – Brian Ellis – Western MI – (Justin Amash must go)
District 5 – Dan Kildee – Central MI
District 7 – Pam Byrnes – Jackson, parts of Ann Arbor…
District 9 – Sandy Levin – HW, RO, Fern, Frank…
District 11 – Livonia/Novi area – Bentivolio MUST go!
District 12 – Debbie Dingell – Detroit, parts of Ann Arbor…
District 14 – Ruby Hobbs – Detroit to Auburn Hills zigzag
MI Senate
District 13 – Ryan Fishman – Rochester Hills, Rochester, Bloomfield Hills, Troy, Birmingham, Clawson, Royal Oak, and Berkley
District 14 – Vicki Barnett and Ellen Cogen Lipton (both are friends of mine and brilliant legislators) – Farm., Farm. Hills, Ferndale, Hazel Park, Hunt. Woods, Lathrup Village, Madison Heights, Pleasant Ridge, Royal Oak Twp., Southfield.
MI Representatives
District 27 – Robert Wittenberg – Berkley, Ferndale, Hazel Park,Huntington Woods, Oak Park and Pleasant Ridge and Royal Oak Township
District 35 – Jeremy Moss – Southfield, Lathrup Village, Beverly Hills, Bingham Farms and Franklin
District 37 – Barry Brickner, Christine Greig, Theresa Rich – Farmington, Farm. Hills.
District 39 – Sandy Colvin – Commerce Twsp, Wixom, West Bloom. Twsp, Wolverine Lake
District 40 – Mary Belden Birmingham, Bloomfield Hills, Bloomfield Township and the eastern portion of West Bloomfield Township
Potential Candidates
If you are a candidate or know someone who is running for office, I would be happy to meet them and if they are progressive, pro-choice, pro-Israel, pro-environment, pro-gun control, pro-education, pro-Health Care, pro-equality, pro-Detroit and pro-Michigan, I will gladly include them on this list.
Hillary Clinton
If you are ready to join the team, please click on this website:
https://www.readyforhillary.com/webform/jewish-americans-ready-hillary
Please attend:
Women's Health/Equality Discussion
Please join this important discussion/luncheon on Monday June 23rd (Noon-1:30) at the Home of Andi and Larry Wolfe in support of Ryan Fishman's candidacy for MI State Senate. There is no fee to attend but space is limited.  Please contact Ericka at 248-890-4394 or events@ryanfishman.com to RSVP and for more details.
Gary Peters event 
Hope you can attend the reception next Sunday
June 29th
at 4:00pm to support
Gary Peters for U.S. Senate
at
Doreen Hermelin's home
.  For info on the event, please contact
Hy Safran
at
hy@petersformichigan.com
or (248) 631-4929.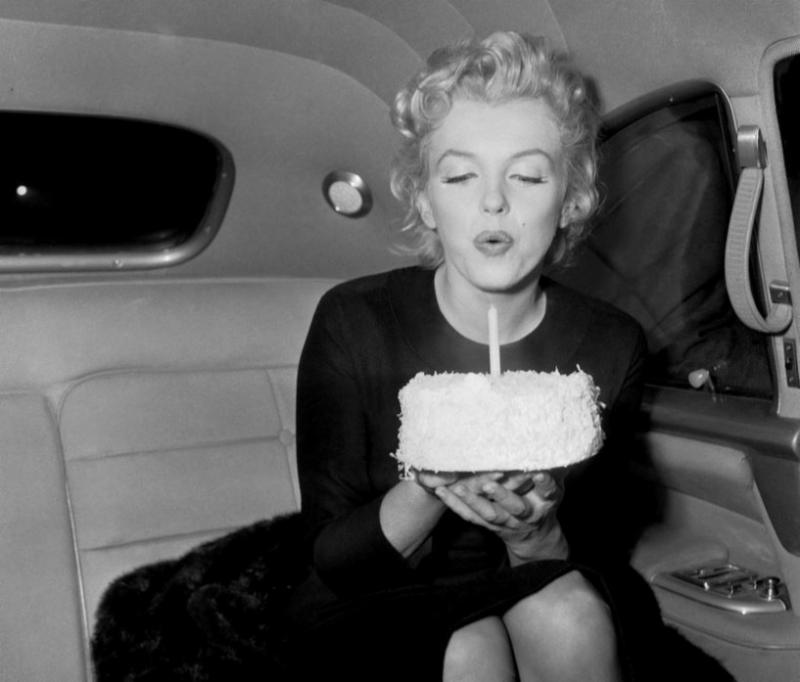 "Happy Birthday day to you…"
This week's celebrants are…
June 20th
Debra Cohen
Shelley Wainer
Iris Eckhous
June 21st
Naomi Rockowitz
Noah Liebman
Sharon Schwartz
June 22nd
Bennett Terebelo
Tom August
June 23rd
Liz Berg
Jeremy Moss
June 24th
Sam Orley
Ryan Fishman
Robin Spencer Arm
June 25th
Andy Moiseev
Jennifer Gilbert
 June 26th
Dave Schwartz
Jennifer Golding Silverman
Rabbi Aaron Bergman
If you'd like a birthday mentioned in these emails, please confirm I have it CORRECTLY in my system.

For those who are forwarded this message by a friend or read it on Facebook, you can receive your own version each Friday morning at 6am by clicking on the above button.
Please excuse my typos, misspellings and human errors.  Thanks.