Shabbat Shalom and Happy Father's Day
June 13, 2014
Dear Friends and Family,
"Cats in the Cradle"
From our own Fathers to Abraham, Isaac, Jacob, Moses, Ben-Gurion, Abe Lincoln, JFK, Pope Francis, MLK, Albert Einstein, Warren Buffet, Mahatma Ghandi…or whomever you choose. It's time to pay tribute to the Patriarchs and "Fatherly" Heros of our Lives.  Happy Father's Day to all Dads, Abbas, Tateh (Yiddish), Baba (Turkish), Babbo (Italian) and Vader (Dutch) and especially our family's Fathers.  And for a musical accompaniment in honor of this weekend's celebration,
Here is newly inducted Rock and Roll Hall of Famer (and my high school crush), Cat Stevens' (aks. Yosef Islam) classic song dedicated to Fathers and Sons: https://www.youtube.com/watch?v=Q29YR5-t3gg&feature=kp or if you are a Harry Chapin fan (like us), here is his classic Father and son poignant message: https://www.youtube.com/watch?v=-s5r2spPJ8g
By the way, Harry Chapin was one of our favorite concerts back in the early 80s. (Josh F. what's your musical reply this week?)
 Happy Father's Day!
 Abba Tzvi, Saba Hannan and Baby Hadassa
"Its My Party and I Can Cry If I want to.."
The Tea Party is becoming greedier and more isolating as they shockingly defeated the extremely conservative House Majority Leader Eric Cantor in this week's primary.  Ever since this fanatical group has gained voices in our Congress, we've been restricted in our ability to compromise and Tikkun (fix) our Country.  This November's election will be crucial as it will determine if we continue on our contentious path by electing the far extremes (on both ends) or if we make rational voting choices and elect moderates (those residing near both sides of the middle) who can work together for the majority of our population.  By the way, Dave Brat (the guy who beat Eric) is from Michigan and got his bachelors degree in Holland, MI.  He and his Democratic opponent (Jack Trammell, an author of vampire novels) both currently teach at the same small college in Virginia.
Shalom (Good Bye)
"One Love"
During this political season, Party Platforms are being drafted and Shame on the Texas Republican Platform as they include Gay Therapy in theirs which states: "We recognize the legitimacy and value of counseling which offers reparative therapy and treatment to patients who are seeking escape from the homosexual lifestyle." This statement is disgraceful! If Homosexuality is a choice to be corrected, so too must Heterosexuality though no one is ever asked when, during their lives, did they "Choose" to be Straight.  Here is the full article about the Texas Platform:http://www.huffingtonpost.com/2014/06/05/texas-gop-conversion-therapy_n_5454875.html?icid=maing-grid7%7Chtmlws-main-bb%7Cdl17%7Csec1_lnk3%26pLid%3D484743
"Where have all the soldiers gone…"
Though not much is getting done in DC, there is pride in this week's accomplishment of increasing support for our disgraced department of Veterans Affairs but only after public shame was revealed. This same support was requested months ago and could have saved lives if it had passed then. Bravo to Senators Bernie Sanders and John McCain for their bi-partisan sponsorship with the vote of 93 to 3 (4 senators missed the vote).  Shame on (these 3 Republicans) Jeff Sessions of Alabama, Ron Johnson of Wisconsin, and Bob Corker of Tennessee for voting against it.
          Much more support is still needed for these heros.
"You Can't get a Man with a Gun" (Annie get your gun)
Now Congress needs to get to work on preventing our school shooting epidemic which seems to be increasing since 74 shootings ago in Newtown.  Background checks, assault weapons ban and more support of Mental Health are simple tools we can institute to curb this plague.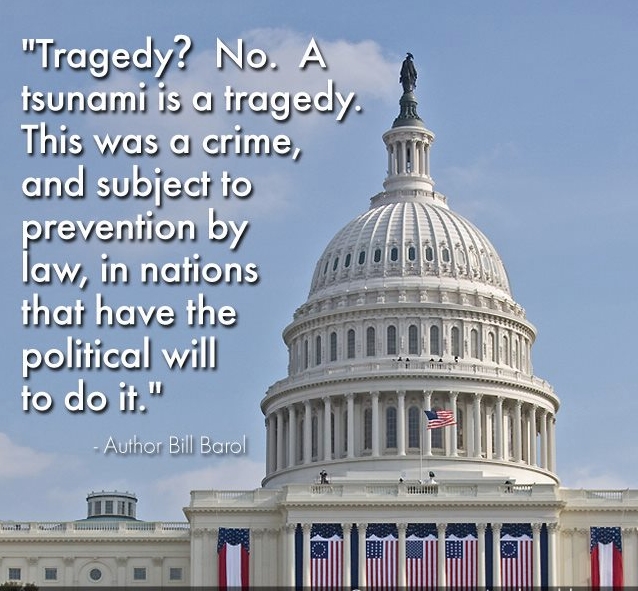 "Taking Care of Business"
Israel swore in it's (new) 10th President, Reuven Rivlin, this week.  Mr. Rivlin seems a stark contrast to the previous (and well respected) Shimon Peres (who founded a Peace Center in his name). Reuven comes from (Likud) on the right side of Israeli's political spectrum with a pro-settlement stance. Not sure his views today but he was opposed a 2-State solution in the past. Good thing his job is mostly ceremonial, since he seems to lean somewhat conservative.
"A Taste of Honey"
On a delicious Israeli note, the farmers in the south have named a new melon after the sweet vocal sounds and delightful moves of Justin Timberlake who performed in Israel last month.  This cantaloupe will hit the Israeli fruit stands in September and arrive to our U.S. shores soon after.
http://israel21c.org/news/new-melon-is-sweet-like-justin-timberlake/?utm_content=bufferafd85&utm_medium=social&utm_source=facebook.com&utm_campaign=buffer
"Trouble, oh Trouble can't you see"
Was the Iraq War fought in vain? In hindsight, some view it as a mistake.  Just this week, an extremely brutal Jihadist (Terrorist) group, called ISIS took over Mozul, the 2nd largest city in Iraq. This group is so extreme it was shunned by Al Qaeda as being too heinous.   The American trained Iraqi soldiers had to flee the city with their uniforms tossed aside to protect their lives.  This is an unfolding story that could have dire consequences for the whole region.  World leaders are closely following these developments as this story continues to unfold.
"You're in my heart" (Rod Stewart soccer song)
Among much controversy,  much money, much protest… The World Cup in Brazil gets underway this week.  It used to be prestigious to host the World Cup and the Olympics but these days it is more costly to build the arenas and infrastructure so the countries come out of the events with a huge deficit that they can't afford in the first place. Good luck to the host and the teams competing.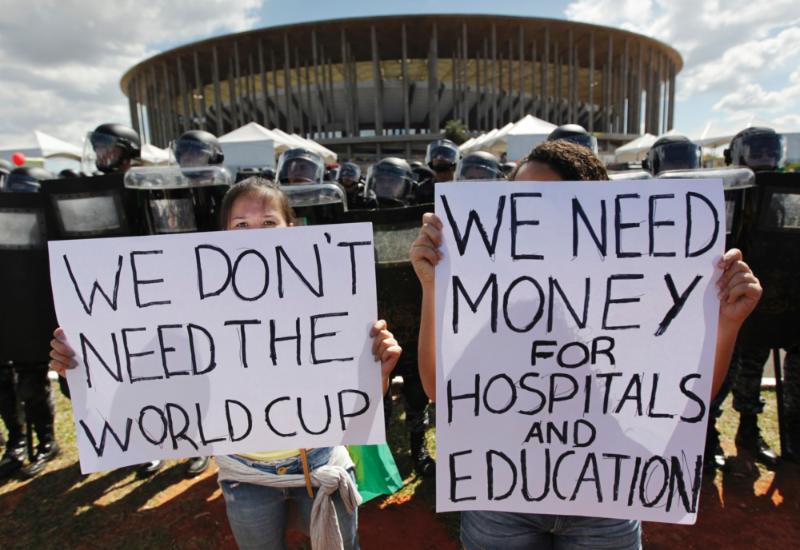 "John Barleycorn" (song by Traffic)
I was in NYC this week (shout out to my friends at National Women's Philantropy) and got to walk the city a bit.  I kept thinking about that Seinfield episode with George crossing the street with his Frogger machine. You remember the scene…right? https://www.youtube.com/watch?v=NRK-pRza5eA  Well here is a real life extremely busy Ethiopian intersection that has NO traffic signals yet it looks like everyone gets through safely.  Very cool to watch:
http://twistedsifter.com/videos/meskel-square-timelapse-addis-ababa-ethiopia/
"Celebrate, Celebrate, Dance to the music"
Kol Hakavod to (well deserving) Dr. Richard Krugel on being selected to receive our Jewish Community's highest honor of the Butzel Award.  Richard is a mentch and one of the shining gems in our community.  Mazel Tov to Richard, Sally and his whole family. Also, Kudos to dear friend, Jocelyn Benson on her appointment as Wayne State University's 11th Dean of the Law School. A very wise decision for this brilliant woman.  Jocelyn is the youngest woman (at age 36) to ever lead a Law School and I know she will lead it with distinction. Congrats to Jocelyn (and Ryan).
Wishing you and your loved ones a Sweet Shabbat Shalom and a Happy Father's Day,
Lisa
"What we have once enjoyed, we can never lose. All that we love deeply becomes part of us." Helen Keller
Condolences to Judy Liebman and her family on the passing of her mother, Esther Letvin.  May her memory, spirit and love bring comfort to those who mourn her loss.  Our prayers and thought are with Judy, Marty, Noah, Miriam and their extended family.
Michigan Primary is Aug. 5th
National Election is Nov. 4th
Register

All US Citizens who are or will be 18 by Nov. 4th are eligible to vote. You can register to vote by mail; at your county, city, or township clerk's office; or by visiting any Secretary of State branch office. 
http://www.mi.gov/sos
 This site can also answer all your Election questions including info on a sample ballot so you can prepare for your vote.
Please help support our Michigan Candidates and spread the word:
(copy, paste & forward if you choose):
Governor
Mark Schauer (and Lisa Brown)
US Senate
Gary Peters
US Representatives
District 3 – Brian Ellis – Western MI – (Justin Amash must go)
District 5 – Dan Kildee – Central MI –
District 7 – Pam Byrnes – Jackson, parts of Ann Arbor…
District 9 – Sandy Levin – HW, RO, Fern, Frank…
District 11 – Livonia/Novi area – Bentivolio MUST go!
District 12 – Debbie Dingell – Detroit, parts of Ann Arbor…
District 14 – Ruby Hobbs – Detroit to Auburn Hills zigzag
MI Senate
District 13 – Ryan Fishman – Rochester Hills, Rochester, Bloomfield Hills, Troy, Birmingham, Clawson, Royal Oak, and Berkley
District 14 – Vicki Barnett and Ellen Cogen Lipton (both are friends of mine and brilliant legislators) – Farm., Farm. Hills, Ferndale, Hazel Park, Hunt. Woods, Lathrup Village, Madison Heights, Pleasant Ridge, Royal Oak Twp., Southfield.
MI Representatives
District 27 – Robert Wittenberg – Berkley, Ferndale, Hazel Park,Huntington Woods, Oak Park and Pleasant Ridge and Royal Oak Township
District 35 – Jeremy Moss – Southfield, Lathrup Village, Beverly Hills, Bingham Farms and Franklin
District 37 – Barry Brickner, Christine Greig, Theresa Rich – Farmington, Farm. Hills.
District 39 – Sandy Colvin – Commerce Twsp, Wixom, West Bloom. Twsp, Wolverine Lake
District 40 – Mary Belden Birmingham, Bloomfield Hills, Bloomfield Township and the eastern portion of West Bloomfield Township
Potential Candidates
If you are a candidate or know someone who is running for office, I would be happy to meet them and if they are progressive, pro-choice, pro-Israel, pro-environment, pro-gun control, pro-education, pro-Health Care, pro-equality, pro-Detroit and pro-Michigan, I will gladly include them on this list.
Hillary Clinton
If you are ready to join the team, please click on this website:
https://www.readyforhillary.com/webform/jewish-americans-ready-hillary
Please attend:
Pizza Party
Our party is growing. Please join us in support of Jeremy Moss for State Rep. at Our Home for a casual Pizza/Salad dinner on Wednesday June 18th (6:00pm-7:30pm). Jeremy graduated Hillel Day School with our daughter Ariella. He is currently on the Southfield city council. Did you know that all the current Jewish representatives to the MI house are term limited. Please help us get a nice Jewish Boy into the Michigan house! Sign up at this Facebook page or reply back to this email: ttps://www.facebook.com/events/691902660845450/
(Sponsors: $250, Hosts: $100, Guests: $35.  Payable to "Jeremy Moss for State Representative". For more info or to donate online: http://votejeremymoss.com/ or you can contact Jenny Suidan at 248-568-5671 or jennifer.suidan@gmail.com
Women's Health/Equality Discussion
Please join this Discussion Luncheon on Monday June 23rd (Noon-1:30) at the Home of Andi and Larry Wolfe in support of Ryan Fishman's candidacy for MI State Senate. There is no fee to attend but space is limited.  Please contact Ericka at 248-890-4394 or events@ryanfishman.com to RSVP and for more details.
Gary Peters event Please save the date of Sunday June 29th at 4:00pm for a reception to support Gary Peters for U.S. Senate at Doreen Hermelin's home.  Proof of Gary's opponent's inexperience and lack of knowledge was on display this week at the Mackinaw Policy Conference when she was unable to credibly answer a question on Net Neutrality.  For info on the June 29th event, please contact Hy Safran at hy@petersformichigan.com or 248 631 4929.
I messed up last week's Birthdays. 
(Ilana and Jennifer are on the 13th, not 12th and Rob Orley was on the 8th, not 11th)
Also, 
June 12th
Anne Frank would have been 85
This week's celebrants are…
June 13th
Ilana Mark Fisher
Jennifer Levine
Ellen Sherman
June 14th
Hillary Shaw
June 15th
Jessica Curhan
Lisa Shiffman
Lori Rashty
June 16th
Ettagail Benyas Shatz
Harriet Orley
Todd Sachse
June 17th
Vivian Henoch
June 18th
Sir Paul McCartney turns 71
 June 19th
Barbara Klein Zaltz
Josh Opperer
Marc Berke
If you'd like a birthday mentioned in these emails, please confirm I have it CORRECTLY in my system.

For those who are forwarded this message by a friend or read it on Facebook, you can receive your own version each Friday morning at 6am by clicking on the above button.
Please excuse my typos, misspellings and human errors.  Thanks.