Shabbat Shalom
June 6, 2014
Dear Friends and Family,
Mismatched
I don't often wish divorce upon unions but I'm hoping this week's marriage of Fatah and Hamas will end quickly just as their past partnerships have bit the dust.  How can we trust a Terrorist Organization that hasn't committed to ANY reforms.  Hamas' Charter still states the complete Destruction of Israel because they still don't think Israel has the right to exist.  How can we make Peace with Stubborn Hatred.  Maybe a miracle will occur with Hamas bopping their heads in a V8 Juice moment saying "Peace is the Path to Prosperity".   If only it were as easy as the 8 tasty vegies in the healthy tomato drink.
POW
Most likely he left his post and was picked up by the Taliban. Its been reported that several soldiers died while trying to find Sergeant Bowe Bergdahl, though more info on those casualties is needed to accurately assess the situation.  Outcries to bring him home were flooding the airwaves and now many of those same voices call the rescue a disgrace.  Bottom line, should a captive American be abandoned…? Time will tell the whole story, but for now, a family is reunited with their son who I assume will be watched for many years to come.  My first thought was Life imitates Art as his story mirrors the TV show Homeland. My second thought addressed Guantanamo Bay… We need to finalize that chapter for our history books.  To be continued…
Inhumane
It's amazing there are no limits to the degree of Human cruelty in this world… from two Wisconsin 12-year-old girls stabbing their friend 19 times… to the senseless laws in the Sudan.  A 27-year-old Christian woman sits in a Sudanese Jail cell with her 2-year-old son and 2-week-old daughter waiting for 2 more years till she finishes nursing her baby so they can put her to death for renouncing Islam as her religion.  Her father was a Muslim but abandoned her when she was 6, at which time she was raised as a Christian.  Converting from Islam is illegal and marrying a Christian is forbidden.  Her punishment…100 lashes then death by hanging.  Her husband is a Sudanese Christian with U.S. citizenship which is how her story reached our U.S. media. Sadly her story is all too common in our 21st century barbaric world with many others living in similar brutal circumstances.
Leadership
Bravo to Michigan Supreme Court Justice Bridget Mary McCormack for taking the lead on this week's ruling that the "one parent doctrine" is unconstitutional. This will now safeguard One parent's custody regardless of the Other parent's behavior.
Road to Recovery
Bravo to all who helped pass the Grand Bargain. This is a HUGE step forward for Detroit.  There is still much work to be done and money to be raised (like $100 Million by the DIA alone). In the meantime, let's continue to support Detroit by attending at least 13 out of these 14 Summer Activities and Festivals (#4, the Hoedown, was last weekend).
http://www.thrillist.com/entertainment/detroit/things-to-do-this-summer-in-detroit?ref=facebook-869
Happy Birthday
By the way, Happy 313th Birthday to Detroit as her age, this year, now matches her area code and if you go to the city this weekend, please check out the Cinetopia International Film Festival which brings the "best in show" of all the other Film Festivals (like Sundance, Cannes, Toronto…) to Detroit and Ann Arbor: http://www.cinetopiafestival.org/
Fresh Air
Bravo to POTUS' direction this week instructing the EPA to implement a 30% reduction of Carbon Pollution by the year 2030 from Power Plants (the worst pollution offenders). Finally a bold step in response to the bold climate change we are all experiencing. Power Companies might like this but our lungs will be overjoyed.  Also, the Pres. is commended for his proclamation of June as Pride Month with the hope that Equality will bloom like the Spring flowers especially with cleaner air.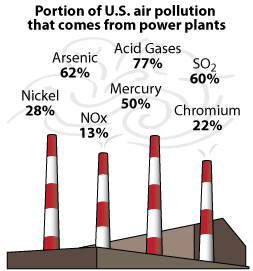 Green Space
Speaking of saving our environment, check out Israel's new Porter School of Environmental Studies (at Tel Aviv U.) and the "Greenest" building it is housed in. (by the way, it is perfectly kosher to end a sentence with a preposition, heard this liberating news on NPR).
http://www.greenprophet.com/2014/05/first-pics-of-israels-greenest-building-porter-school-of-environmental-studies/
Enjoy this Roger Waters
Kol Hakavod to Mick Jagger and the Rolling Stones for their rip-roaring performance this week in Tel Aviv.  Mick thoroughly impressed the crowd with his numerous (and somewhat advanced) Hebrew phrases.  I wonder who his tutor was? Mary HS, I'm sure you got much "Satisfaction" from this story:
http://www.timesofisrael.com/mick-jaggers-top-12-hebrew-phrases/
                          Mick Singing in Tel Aviv
Remembering
This may be the last big D-Day commemoration that WWII vets can attend as 70 years ago this week, our U.S. troops stormed the beaches of Normandy to help end the Nazi atrocities.  90-year-old Vets were on hand to be honored but most likely none will be around for the next decade's acknowledgment.
Sad Chapter
Another anniversary occurs this week as 25 years ago young Chinese students demanded democracy at Tiananmen Square yet their success was thwarted as thousands were killed with zero transparency of their deaths.

This student has never been identified.
Wishing you and your loved ones a Sweet Shabbat Shalom,
Lisa
 "To live in the hearts left behind is not to die" – Thomas Campbell
RIP "Alice" from the Brady Bunch.  Ann B Davis was 88 and her 2nd claim to fame was that she was a 1948 University of Michigan Graduate.  She died unexpectedly due to a brain injury from a fall.
It may take months (if ever) to recover the bodies of 6 climbers who fell thousands of feet while climbing Mt. Rainier. Park officials say there is a chance they are buried and may never be found.
Michigan Primary is Aug. 5th
National Election is Nov. 4th
Register

All US Citizens who are or will be 18 by Nov. 4th are eligible to vote. You can register to vote by mail; at your county, city, or township clerk's office; or by visiting any Secretary of State branch office. 
http://www.mi.gov/sos
This site can also answer all your Election questions including info on a sample ballot so you can prepare for your vote.
Please help support and spread the word:
(copy, paste & forward if you choose):
Governor
Mark Schauer (and Lisa Brown)
US Senate
Gary Peters
US Representatives
District 3 – Brian Ellis – Western MI – (Justin Amash must go)
District 5 – Dan Kildee – Central MI –
District 7 – Pam Byrnes – Jackson, parts of Ann Arbor…
District 9 – Sandy Levin – HW, RO, Fern, Frank…
District 11 – Livonia/Novi area – Bentivolio MUST go!
District 12 – Debbie Dingell – Detroit, parts of Ann Arbor…
District 14 – Ruby Hobbs – Detroit to Auburn Hills zigzag
MI Senate
District 13 – Ryan Fishman – Rochester Hills, Rochester, Bloomfield Hills, Troy, Birmingham, Clawson, Royal Oak, and Berkley
District 14 – Vicki Barnett and Ellen Cogen Lipton (both are friends of mine and brilliant legislators) – Farm., Farm. Hills, Ferndale, Hazel Park, Hunt. Woods, Lathrup Village, Madison Heights, Pleasant Ridge, Royal Oak Twp., Southfield.
MI Representatives
District 27 – Robert Wittenberg – Berkley, Ferndale, Hazel Park,Huntington Woods, Oak Park and Pleasant Ridge and Royal Oak Township
District 35 – Jeremy Moss – Southfield, Lathrup Village, Beverly Hills, Bingham Farms and Franklin
District 37 – Barry Brickner, Christine Greig, Theresa Rich – Farmington, Farm. Hills.
District 39 – Sandy Colvin – Commerce Twsp, Wixom, West Bloom. Twsp, Wolverine Lake
District 40 – Mary Belden Birmingham, Bloomfield Hills, Bloomfield Township and the eastern portion of West Bloomfield Township
Potential Candidates
If you are a candidate or know someone who is running for office, I would be happy to meet them and if they are progressive, pro-choice, pro-Israel, pro-environment, pro-gun control, pro-education, pro-Health Care, pro-equality, pro-Detroit and pro-Michigan, I will gladly include them on this list.
Hillary Clinton
Though she hasn't declared to run as President yet, our National Jewish Community has already created the Jewish Americans Ready for Hillary group.  You can read more about it in this Forward story: http://forward.com/articles/199430/jewish-pro-hillary-clinton-group-is-launched/
Please attend:
Pizza Party
Please join us in support of Jeremy Moss for State Rep. at Our Home for a casual Pizza/Salad dinner on Wednesday June 18th (6:00pm-7:30pm). Jeremy graduated Hillel Day School with our daughter Ariella. He is currently on the Southfield city council. Did you know that all the current Jewish representatives to the MI house are term limited. Please help us get a nice Jewish Boy into the Michigan house! Sign up at this Facebook page or reply back to this email: ttps://www.facebook.com/events/691902660845450/
(Sponsors: $250, Hosts: $100, Guests: $35.  Payable to "Jeremy Moss for State Representative". For more info or to donate online: 
http://votejeremymoss.com/
Women's Health/Equality Discussion
Please join this Discussion Luncheon on Monday June 23rd (Noon-1:30) at the Home of Andrea and Larry Wolfe in support of Ryan Fishman's candidacy for MI State Senate. There is no fee to attend but space is limited.  Please contact Ericka at 248-890-4394 or events@ryanfishman.com to RSVP and for more details.
Gary Peters event Please join us Sunday June 29th at 4:00pm for a reception to support Gary Peters for U.S. Senate at Doreen Hermelin's home.  For more info, please contact Hy Safran athy@petersformichigan.com or 248 631 4929.
This week's celebrants are…
June 6th
Carli Siegel
June 7th
Susie Feldman
Lynn Rubin
Harlene Appleman
June 8th
Gabby Giffords
Marla Folbe Butler
June 9th
Treger Strasberg
June 10th
Hilary King
June 11th
Lisa Fishman Langnas
Rob Orley
Matt Nosanchuk
 June 12th
Ilana Mark (Fisher)
Jennifer Levine
If you'd like a birthday mentioned in these emails, please confirm I have it in my system.

For those who are forwarded this message by a friend or read it on Facebook, you can receive your own version each Friday morning at 6am by clicking on the above button.
Please excuse my typos, misspellings and human errors.  Thanks.