Shabbat Shalom and Hag Shavuot Sameach
May 30, 2014
Dear Friends and Family,
Sorrowful Week
"If it Bleeds it Leads" is the Newspaper motto that sadly describes this week in review.  The headlines reflect the death toll from European anti-semitism, honor killing in Pakistan and a lethal combination of mental health, misogyny and easy access to weaponry in California. Hatred is just too prevalent in our human society, whether it's hatred of Jews, hatred of Women or hatred in general.  We are born as clean slates, yet the vast amount of images and messages we encounter during our formative years can meld a weak psyche into sickness and cause him to erupt. Please see the below tribute to Maya Angelou and her quote regarding Hatred.
Learned Hatred
Four innocent souls (2 Israeli) were shot by a crazed gunman as he casually walked into the
Brussels Jewish Museum
, fired off his riffle and walked out. He still hasn't been caught.  A few hours later and 160 miles SW in Paris more anti-semitism occurred as 2 young Jewish brothers were attacked near their Synagogue. Sadly, these anti-semitic attacks reiterate the recent
ADL global survey
which found (not surprisingly) a heightened rate of Global Anti-semitism.  A few disturbing points from the survey indicates that just over 1 Billion people are anti-semitic and more than 1/2 of those polled had NEVER heard of the Holocaust. Here is the full report of the survey:
http://www.adl.org/press-center/press-releases/anti-semitism-international/adl-global-100-poll.html
Even in our very enlighten, modern, democratic United States of America, Women still fight for equal status, equal opportunities, equal Pay and Women's Choice. But the worst case scenario are the Women Haters or Misogynist.  These people, like the California killer, have taken the extra leap into a delusional state thinking all women have been placed on this Earth to obey them. Sadly, this guy was pathological and obsessed with (the lack of) wealth and women and with easy, legal access to guns, he took 6 innocent people with him to death.  Will these mass killings ever end?  Will the All-Mighty NRA ever value Life over Lust and Loot (of the gun industry).  Things won't change until we stand up against those like Joe the Plumber who "eloquently" expresses their beliefs that "Your Dead Kids Don't Trump My Constitutional Rights" To Have Guns.
 We need:
 -Sensible Background Checks
 -Assault Weapons Ban 
– Responsible Legislators
Celebrate
OK, enough hatred and violence.  Onto Cheesecake and Torah, as this week concludes our Omer Count with the upcoming holiday of Shavuot, which celebrates when we were given the Torah and Ten Commandments on Mount Sinai. It is customary to eat "Milk and Honey" and to participate in an all-night Torah study session.
Golden
Also, this past week was Yom Yerushalayim (Jerusalem Day) celebrating the re-unification of Yerushalayim Shel Zahav (Jerusalem of Gold). An appropriate time to visit the City of Gold as Pope Francis did this week. Here is a beautiful rendition (with english translation) of the iconic Jerusalem song and a few Pope sightings:
https://www.youtube.com/watch?v=JH8gtdDA5x0
 Happy Jerusalem Day – reunited since 1967
Pope in Israel 
 Kotel (Western Wall)
 Herzl's grave
  Yad Vashem (Holocaust Memorial)
JF Board and Teen Effort
Kudos to the board of our local Jewish Fund for their righteous decision to contribute $60,000 to collaborate with various funeral homes to give dignified burials to 200 unclaimed bodies that have been housed (for years in some cases) at the Wayne County morgue. Our community is very proud of the Jewish Fund efforts throughout the years. Now, they are extending this philanthropic education to Teens in our region as they have established a Youth Foundation Board.  This is an amazing opportunity for any Jewish Teen entering 10th or 11th grade to participate in our local philantropy. For more info, please check out their website: http://thejewishfund.org/teenboard/ or contact Martha Goldberg at mgoldberg@JFMD.org or (248)642-4741
Pressure
High School can be a treacherous minefield with peer pressure, exam pressure and college pressure. Making brave choices during these (sometimes) awkward and defining years takes courage.  To add Mental Illness to this mix of self-consciousness makes life even harder but these two Ann Arbor girls seem to have mustered up a whopping amount of strength to bring Mental Illness out in the open and help remove the stigma. Their school wasn't ready for that brave step so they wrote their story "Depressed but not ashamed" in an article that was picked up by the New York Times.  Bravo to them:
http://www.nytimes.com/2014/05/22/opinion/depressed-but-not-ashamed.html?_r=1
Detroit Beauty
Bravo to Erica Gerson as she chairs Detroit's Land Bank Authority to deal with the blight and abandon properties in our City. It's a daunting job yet Erica and her team are up for the challenge.
In Our Lifetime
OK, I've increased the font for this topic as I think it is the Brightest Idea since Slice Bread.  If this could be accomplished, it would solve almost all of our Country's Major Concerns (Energy, Jobs, Environment… the list goes on). This Solar Roadway Project is TRULY brilliant but not sure if it is feasible. Check it out for yourself with this creative video: https://www.youtube.com/watch?v=qlTA3rnpgzU
Pursuit of Peace
On June 14th the Presbyterian church will hold it's General Assembly conference in our great city of Detroit.  Sadly, this organization is not our Jewish Community's BFF.  Among many topics debated will again be the stance to Boycott, Divest and Sanction (BDS) Israel. A petition of Peace signed by Clergy and Clergy students is being circulated and I urge all Clergy to sign.
http://www.inpursuitofpeace.org/
Wishing you and your loved ones a Sweet Shabbat Shalom and a Happy Shavuot Sameach,
Lisa
 "To live in the hearts left behind is not to die" – Thomas Campbell
Maya Angelou
The world of Poetry, Literature and Civil Rights lost a great contributor with this week's passing of Maya Angelou at age 86. Though her world started out with abuse and violence, she overcame adversity with beauty, grace and inspiration.  Her words will forever resonate in our country's consciousness.
Michigan Primary is Aug. 5th
National Election is Nov. 4th
Register

All US Citizens who are or will be 18 by Nov. 4th are eligible to vote. You can register to vote by mail; at your county, city, or township clerk's office; or by visiting any Secretary of State branch office. 
http://www.mi.gov/sos
This site can also answer all your Election questions including info on a sample ballot so you can prepare for your vote.
Progressive Detroit
Kudos to all who assisted in the progress of our Detroit Grand Bargain as it passed in our Michigan House last week.  Shame on the Koch Brothers (who don't even live here and shouldn't stick their noses in our business) as they tried to sabotage the Grand Bargain passage with this threat:  "Americans for Prosperity will tap its deep pockets and activist network to get Republicans this message, if you vote for the grand bargain, we'll make your life difficult in the next election".  Let's Keep the Koch Brothers OUT of Michigan.
Wages
A compromise on our Michigan Minimum wage was reached this week as we join 7 other States who have raised their wages this year. Kudos, also, to the GAP and its sister retailers who will raise their wages to $10 by next year.
Did you Know?
As ObamaCare is being rolled out and we get
Climate Change Concerns
If you are concerned about our environment and the effects of our Climate Change on our planet, then you might want to attend this NYC effort on Sept. 20th/21st  Here are the details:
http://www.rollingstone.com/politics/news/a-call-to-arms-an-invitation-to-demand-action-on-climate-change-20140521
US Congress
Please join us for a fundraiser at our home Monday June 2nd(5:30pm) to help Pam Byrnes campaign for US Congress. For more info: Kelly Tebay at kelly@pambyrnesforcongress.com or 734-253-2282
Women's Health/Equality Discussion
Please join this Discussion Luncheon on Monday June 23rd (Noon-1:30) at the Home of Andrea and Larry Wolfe in support of Ryan Fishman's candidacy for MI State Senate. There is no fee to attend but space is limited.  Please contact Ericka at 248-890-4394 or events@ryanfishman.com to RSVP and for more details.
Gary Peters event Please save the date of Sunday June 29th at 4:00pm for a reception to support Gary Peters for U.S. Senate at Doreen Hermelin's home.  Proof of Gary's opponent's inexperience and lack of knowledge was on display this week at the Mackinaw Policy Conference when she was unable to credibly answer a question on Net Neutrality.  For info on the June 29th event, please contact Hy Safran at hy@petersformichigan.com or 248 631 4929.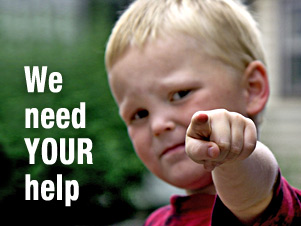 August 17-22 – Maccabi Athlete Housing
Our community needs about 800 host families to house approximately 1,500 visiting athletes and artists the week of
August 17-22.  Its a fun commitment that helps connect our community and gives us the opportunity to meet wonderful young people from all over the world.
This week's celebrants are…
  May 30th
Herminie Cadolle invented the first bra
on this day in Paris in1889
May 31st
Lisa Rosberg Leve
Bassie Shemtov
Dr. Irvin Kappy
Stephanie Curhan
June 1st
Wyatt Levin
June 2nd
Sue Folbe Curhan
Mike Binder
June 3rd
Joel Kelman
June 4th
Carly Mark
June 5th
Chris Mark
Janie Liebowitz
If you'd like a birthday mentioned in these emails, please confirm I have it in my system.

For those who are forwarded this message by a friend or read it on Facebook, you can receive your own version each Friday morning at 6am by clicking on the above button.
Please excuse my typos, misspellings and human errors.  Thanks.