Shabbat Shalom
May 23, 2014
Dear Friends and Family,
Gratitude
Monday is our country's opportunity to pay tribute to our fallen soldiers and to give thanks to those who fought to maintain the Freedoms that make this country stellar and respected. Deep gratitude is due to all those who have served our county.
Self Evident
Those Freedoms include the equal rights and protections for ALL Americans as our diversity is the strength of our country.  In every aspect of our Selves (religion, politics, education, talent, skin color, partner preference…) we fall within a spectrum. Yet, depending on where you fit, could effect your rights.  This video, Self Evident Truth, spells out that equality in our county is anything but Equal.
https://www.youtube.com/watch?v=XJkivljbvQE
Disgraceful
It is no surprise the overwhelmed VA Hospitals are providing SUBstandard care from their inability to handle the influx of patients from the Iraq and Afghanistan wars. It has been reported that 40 veterans have died while waiting to receive medical care. Upon returning from sacrificing their lives, Vets should be showered with Efficient Medical Care, Educational Funds, Job Opportunities and Respect. We need to do a much better job in all of these areas.
Most Graceful
Heros come in all shapes and forms and two that top my list areGabby Giffords and Malala Yousafzai.  Time Magazine selected this year's 100 most influence people (http://time.com/time100-2014/) and wisely included Malala Yousafzai (Pakistani youth shot by Talaban for her educational demands). Incidentally, I love how Malala follows Robert Redford and Pope Frances on the list. Anyway, Gabby Giffords was given the honor (appropriately) to write Malala's tribute. Here are Gabby's words of praise:
"In the face of oppression and bitter injustice, she demands education and opportunity. In the face of violence from the hands of cowards, she refuses to back down. Malala is a testament that women everywhere will not be intimidated into silence. We will make our voices heard. We will speak, no matter how hard it is to do so."  
Natures Attack
The Balkans (Bosnia and Serbia) are experiencing the worst floods in recorded history as the death toll continues to rise while 150,000 people have been displaced.  To add insult to injury, landmines are now becoming exposed due to the flood waters. Wishing the region a speedy recovery from this horrific act of Mother Nature (mixed in with a bit of manmade climate change help).
                                 Balkan Flooding
Prideful Award
Bravo to Jay Leno for his words of support: "At some point in your life, you have to sort of take sides. I tend to side with the Jewish point of view on many things, especially issues like this one. I realize how important Israel is".  Jay Leno is in Israel this week to host the$1Million Genesis Prize Ceremony where (former mayor) Michael Bloomberg will be the first recipient of the "Jewish Nobel Peace Prize".  Kol Hakavod to both Michael B. and Jay L. on this week's honors.
                                     Jay and Bibi
Separation Needed
Shame on our Supreme Court for thier decision this month allowing prayer at local government meetings from a case brought forth by Greece, NY (near Rochester).  This is a blatant slap in the face to our Separation of Church and State intent which is referenced in the First Amendment of our Constitution.
Voters Rights
Arkansas' new ID Required Voter Law snagged its own Governor Asa Hutchinson as he turned up to vote WITHOUT Identification. He dispatched an aid to retrieve his ID but how many others would have this same assistance when trying to assert their basic right to vote. This law has already been ruled unconstitutional and hopefully will be overruled.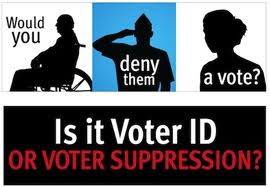 Freedoms Denied
Last week I mentioned the brave Iranian women who were shedding their head scarfs and posting their photos on Facebook. I don't know if any of them got in trouble, but this week several Iranians were arrested for joining the global movement of posting a Youtube of men and women dancing to the song "Happy".   As we appreciate our Freedom of Speech during this Memorial Day Weekend, feel free to view the video that got the Iranians in trouble. https://www.youtube.com/watch?v=tg5qdIxVcz8&feature=youtu.be
Strange Creatures
Protecting our wildlife is vital for the protection of all living beings. Take a look at these strange species: http://airows.com/27-bizarre-animals-you-wont-believe-actually-exist/
Say Good-Bye
For nearly 3/4 of a decade, Tunnel BBQ has been a staple for those occasional Windsor visits.. until now.  The famed restaurant will be closing it doors this September to make room for the expansion of the University of Windsor.  Nothing last forever as times change.
Cool Video
From Windsor to Detroit.  Please enjoy this cool time-lapsed peak at the sites of Detroit: http://tinyurl.com/2minutedetroit
Help Needed
Bravo to JPMorgan and Jamie Dimon for the $100 Million investment in Detroit.  Every action has a reason but what difference does it make if the REaction has a positive effect on our City. Yes, the Banks were the cause of our national recession, so let them help with the revitalization.  Let JPMorgan be the catalyst for others to cough up some cash.
Wishing you and your family a Sweet and Peaceful Shabbat Shalom and a pleasant holiday weekend,
Lisa
 MUSIC
2nd best JT
My musical interests are eclectic as this week's chosen video includes the talents of (my 2nd favorite JT) Justin Timberlake and the spirit of Michael Jackson.  Lots of amazing dancing and a catchy beat: https://www.youtube.com/watch?v=oG08ukJPtR8
JT joins forces
Speaking of my favorite JT (James Taylor), it has just been announced that he will collaborate with Smokey Robinson and Elton John on a new Duets album due out this September.
JT this Summer
Summer concerts on our calendar are James Taylor on July 27th at Pine Knob (Old School Name) and Hall & Oats on Sept. 21st at Freedom Hill.
Michigan Primary is Aug. 5th
National Election is Nov. 4th
All US Citizens who are or will be 18 by Nov. 4th are eligible to vote. You can register to vote by mail; at your county, city, or township clerk's office; or by visiting any Secretary of State branch office. http://www.mi.gov/sos
This site can also answer all your Election questions including info on a sample ballot so you can prepare for your vote.
Please join us for a fundraiser at our home Monday June 2nd(5:30pm) to help Pam Byrnes campaign for US Congress. For more info: Kelly Tebay at kelly@pambyrnesforcongress.com or 734-253-2282
This week's celebrants are…
  May 23rd
Les Grosinger
Sue Ellen Kaufman
May 24th
Robby Weinbaum
Jodie Krasnick
May 25th
Arthur Horwitz
Amanda Orley
May 26th
Marcia Balonick
May 27th
Marc Stanley
(George Clooney's new best friend)
May 28th
Linda Lee (of blessed memory)
Shari Finsilver
Tzachi Shani
May 29th
Rachel Portnoy
Ariella and Tzvi's 3rd anniversary
If you'd like a birthday mentioned in these emails, please confirm I have it in my system.

For those who are forwarded this message by a friend or read it on Facebook, you can receive your own version each Friday morning at 6am by clicking on the above button.
Please excuse my typos, misspellings and human errors.  Thanks.