Shabbat Shalom & Hag Pesach Sameach April 18, 2014
Dear Friends and Family,
"The Passover story has always had special meaning. We come from different places and diverse backgrounds, but we are bound together by a journey." – President Obama*
Journey of Identity
While we safely and freely celebrate Passover, the Jewish Community in Eastern Ukraine were handed threatening flyers asking them to register their identities and pay a special tax. The source of these flyers are unknown however they sound dangerously reminiscent of the 1930s. Hopefully the world won't tolerate this discrimination as John Kerry and his cohorts try to ease the regional pressures; Though Putin seems to care very little about our US pressures.
Fish Journey
I hope your 2014 Passover Journey has brought something new to your life, whether a new friend was met at a Seder or you learned something new during the Hagaddah service.  Now that we are in our 4th day of Matzah eating, I also hope your digestive systems are still running smoothly.  Maybe the Gefilte Fish (Yiddish word for "Stuffed") eased your inside plumbing but did you know that because of our Winter Polar Vortex, there is a Gefilte Fish shortage. The Whitefish population shrunk in our Great Lakes but I hope your table was ample in its supply of the delectable "Stuffed Fish": http://www.nydailynews.com/life-style/eats/gefilte-crisis-whitefish-shortage-passover-woes-article-1.1756897
Journey of Hatred
Sadly, the day before we began our Passover celebration, the evil eye of Hatred and Anti-Semitism reared it's deadly head with the senseless killing of 3 innocent souls who happened to be at the Kansas City JCC and Elderly Facility called Village Shalom. Though the Crazed Racist targeted Jews, he ended the lives of 3 people who weren't Jewish. The victims were Dr. William Lewis Corporon, his 14-year-old grandson, Reat Griffin Underwood (who was auditioning for a musical at the JCC) and Terri LaManno, a mother of two (who was visiting her mother at the nursing home). Condolences to the whole Kansas City community on this tragedy and may the perpetrator be punished to the fullest extent. And shame of the Mayor of the murderer's home town as they match their anti-semitic views:
http://www.timesofisrael.com/mayor-of-kansas-shooters-hometown-i-agree-with-his-views/
ILL-Fated Journey
Nearly 300 people are still missing from a South Korean Ferry that sank in the Yellow Sea this week.  Many on board were High School students headed to a resort island off the South Korean coast. Major ill-fated errors were made by the captain like telling everyone to stay put and only deploying 1 of the 46 lifeboats. Frigid waters were the fate of most on board and though nearly 200 people were rescued, many are still missing.
Journey of Records
Some records do not elicit pride and Michigan's 2014 Winter was a doozy as (this week) we broke the record (held since 1881) for the most amount of snow (94.7 inches).  Other "cool" stats were the coldest average temps 20.9 degrees and 13 consecutive days below zero. I predict (and we deserve) a beautiful Spring, Summer and Fall.
Earth's Journey
Next Tuesday April 22nd the 44th anniversary of Earth Day. There are many local and national events planned to celebrate Mother Nature and help protect her.  If each of us conscientiously changed our behavior even minimally to help save the environment (like recycling more or eliminating plastic water bottles) our children's children's children would be deeply grateful. National: http://www.earthday.org/greencities/
Local: http://oaklandcountymoms.com/earth-day-events-metro-detroit-michigan-25592/
Journey of our Dollar
Last Tuesday was Tax Day.  I hope it wasn't too painful for any of you.  If you agree with Warren Buffet that his tax bracket shouldn't be lower than his secretary's, then you'll want to watch this creative and informative video by Robert Reich (former US Labor Secretary):
http://www.youtube.com/watch?v=NdV_CfDRjDc
Journey to Enjoyment
Did you know that our Torah requires us to be HAPPY (besimcha:in a state of happiness), during all of our holidays. And this happiness must also extend to all in our household. Among the many responsibilities in our lives, staying Happy and helping your loved ones feel joy is one of our 613 commandments.  Though staying Happy is sometimes difficult, it helps to focus on ALL of the positives in our lives and push aside the jealous and envious feelings. Relinquish those self-doubts. No one is perfect. Doing the Right Thing when choices are an option helps us feel content. Embrace those who support us and ignore those who don't.  Here are 30 great (life-enhancing) tips. Number 4 speaks directly to the topic of Happiness:
http://www.lifebuzz.com/start-doing/#!EnAdH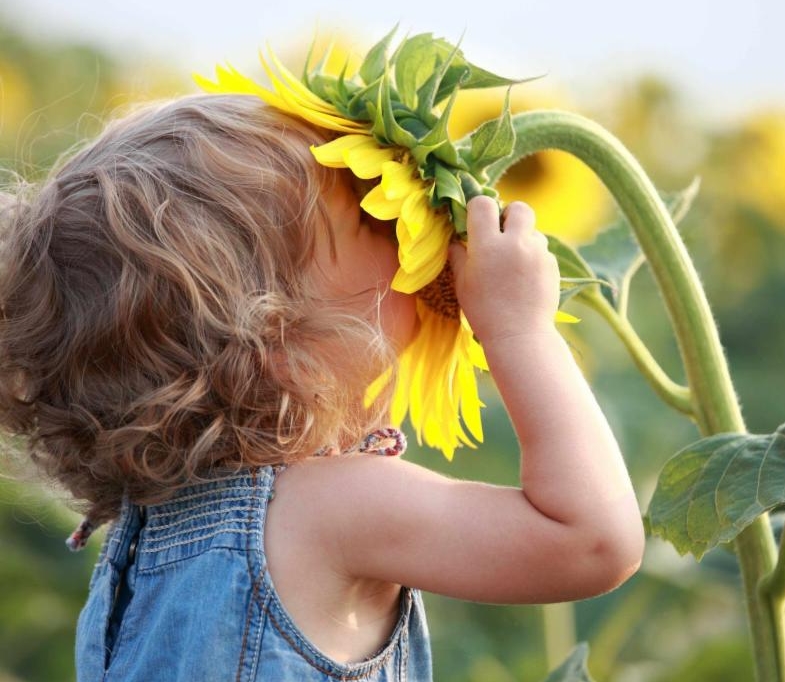 Embrace the Journey
Speaking of Happiness and Embracing others, check out Ellen DeGeneres' embrace of the Detroit Academy of Arts and Sciences and the generous gift at the end.
http://www.youtube.com/watch?v=6UsyAkEXTIk
And here is that same school a few years ago singing the praises of Detroit and the importance of Education (I'm sure Education is also one of our 613 commandments):
http://www.youtube.com/watch?v=gcZf2CLxbgA
Wishing you and your family a Happy and Peaceful Shabbat Shalom and a joyous Passover,
Lisa
* Bonus: Enjoy this delightful first-hand account of the Obama's Passover Seder. This is their 6th (as the first was held on the CampaignTrail) and they were the first First Family to host one at the White House:
http://obamafoodorama.blogspot.com/2014/04/behind-scenes-at-president-obamas-sixth.html?m=1
2nd Bonus:  Imagine a Band on the Run as these two song "mash" into one: http://www.youtube.com/watch?v=SE49bsxGTFM
Post Script: Very strong article about the Palestinians. There are always two sides to every conflict but these facts seem to get ignored during Peace negotiations and Anti-Israel protests.
http://tinyurl.com/WSJOpinionNormanP
Post Post Script: Mazel tov to future grandparents Hillary and Billas Chelsea announced her pregnancy this week.
Post Post Post Script: Please VACCINATE your kids! Sadly the trend to pass on vaccinations is growing yet this selfish act puts the vulnerable of our population (babies, elderly, immune deficient) at a deadly risk. There is NO evidence that vaccines are dangerous. They SAVE LIVES all over the world as modern medicine continues to improve and evolve. Please do your homework from legitimate sources before you make this life threatening decision:
http://www.vaccines.gov/ And for those Penn and Teller fans (beware of strong language), check out their take on Vaccines: http://www.youtube.com/watch?v=RLcOz4EKrxg
Wishing good friend, Carolyn Tisdale a rapid recovery from her leg surgery. Hope the healing process allows her to swing a few golf clubs this Summer.
The whole region is praying for a complete and speedy recovery for the mob-beating victim Steve Utash after his car hit a child who ran into the street. Seems he is improving each day but he has a very long and difficult journey ahead of him.  Brava! to retired nurse, Deborah Huges who ran to his rescue:
Condolences to the the family and loved ones of Carol Klau (z"l), age 63, on her passing last week. She was my first overnight camp counselor and I have fond memories of her warmth and sweetness.  May her spirit and love bring comfort to those who mourn her passing.
Carol Klau (z"l) Summer 1970
Camp Sea-Gull
Condolences to Marcia and Alan Leifer and their family on the passing of Marcia's beloved father, Melvin Siskind. May his devotion to his family and their years of memories bring comfort to his loved ones at this difficult time.
SOAP BOX
Politics
Michigan Primary is Aug. 5th
National Election is Nov. 4th
Eligible voters: All US Citizens who are or will be 18 by Nov. 4th.  Remind those new voters to Register at the site below.
This site can also answer all your Election questions when you click to various pages.

Please help elect (future Senator) Gary Peters.   
His opponent, Ms. Land, believes Women would prefer flexibility over equal pay.  Why are Flexibility and Equal Pay an "either/or" option? Equal pay for doing the Same Work seems obvious. We've come a long way from our past errors and we need to continue on the correction path.
Bravo to the Federal Judge Daniel L. Hovland who overturned North Dakota's unconstitutional and restrictive Abortion Law(signed by ND's governor) that halted pregnancy terminations if a Heartbeat is detected.  Heartbeat detection occurs around 6 weeks, even before some women know they are pregnant. Though this hurdle was successful, many other states still have very restrictive abortion laws that need to be fought. Thank you Planned Parenthood, NARAL, JAC, Emily's List and many others for using your bullhorns in support of women who's voices are sometimes only a whisper.
Voter Fraud is about .0001%
Voter Turnout is about 50%
(Afghanistan's voter turnout was higher than ours with death threats and miles long lines)
Shouldn't we concentrate on trying to get MORE voters to vote for a better representation of our populous rather than enforcing stricter requirements?
Bravo to
Mike Bloomberg
for launching
Everytown for Gun Safty
and collaborating with many other gun control initiatives and for Jenn Bloom's excellent advice, promotion and expertise with this project. 
http://everytown.org/
  We need major efforts to combat the massive power of the NRA to instill SANE gun control laws like background check, assault weapon bans, trade show loop holes…
Community events
 April 27th
Send a Kid to Tamarack
I love Tamarack Camps and I love Geoff Kretchmer.  Please join me Sunday April 27th @ 7pm @ The Maple Theater to support Tamarack and honor Geoff
at an event featuring (comic) Elon Gold
May 3rd
Derby in the D

Please purchase tickets for the
DERBY IN THE D
, the Kentucky Derby-themed event that is sure to be the talk of the town benefiting the 
Henry Ford Neuroscience Institute. 
Saturday May 3rd at
Motor City Casino Hote
l (5:30pm – 11pm) featuring a cocktail reception, dinner, dancing, raffle, both live and silent auctions, and a "best hat"  contest!  Live entertainment: 50 Amp Fuse!  THINK  bow ties, big hats, plaid, and seersucker suits.
For more information:
Karen Fox at 313.874.6616 or
kfox4@hfhs.org
 or go to
www.henryford.com/derby
May 5th
Joint Action Committee
Please become a JAC member in support of candidates who believe in a Strong Israel, Pro-Choice and Separation of Religion and State. This year's event (free to all current members) will be Monday May 5th @ 9:30am at the home of Florine Mark for a Candidate Forum featuring Senate candidate Congressman Gary Peters and many other local candidates.
Special guest is Sen. Debbie Stabenow.
May 7th
Shaarey Zedek
Please join me at the Lois Linden Nelson Women's Worldfeaturing guest speaker, Jean Chatzky (Today Show Financial Editor) and honoring my mother, Florine Mark with the Woman of Valor award.  Shaarey Zedek (Southfield) Wednesday May 7th@ 11:45 program/1:00pm lunch. (Boutique 9:00-4:00 free and open to the public). There are 36 wonderful vendors this year and 5 of them are Israeli.
May 8th
Healthy Body Healthy Mind
Please support Kadima's fundraiser Thursday May 8th @ 7:30pm @ Shaarey Zedek with guest speaker Patty Duke who will discuss her struggle with Bipolar Disorder.
May 12th
Planned Parenthood
Hope you can attend this year's PP event with guest speaker,
Gloria Steinem Monday May 12th @ noon @ The Henry in Dearborn. http://www.ppmsm.org/AL/
May 18th
Ride 4 Israel
Please help support Detroit Rides 4 Israel.  Riders will collectively ride the 6,000 miles (distance between Det. and Israel) and funds raised will help support local mission to Israel
August 17-22
Maccabi Athlete Housing
Our community needs about 800 host families to house approximately 1,500 visiting athletes and artists the week ofAugust 17-22.  Its a fun commitment that helps connect our community and gives us the opportunity to meet wonderful young people from all over the world.

Bravo to the Kahn and Wolfe Families (Andi, Larry, Patti, Mark…) on providing essential farming equipment to Forgotten Harvest to help plant, grow and harvest fresh produce at their Farm to feed our local community.
Bravo to the ACLU for their attempts to help secure legal rights (Health Ins., Survivor Benefits and Joint Adoption Rights) to the 300 Michigan Gay marriages that occurred legally last month. Our Federal Government recognizes them so it seems appropriate that our State should too.
This week's celebrants are…
  April 18th
Shmulik Klein
Orley Lis Leor
April 19th
Beth Margolin
Lisa Kirsch Satawa
April 20th
Love Story's Ryan O'Neal (72)
April 21st
Paige Mark
Dana Kukes Pogoda
April 22nd
Ellen Tenner
Linda Kovan
Bonnie Avianni
April 23rd
Steve Feldman
April 24th
Andy Doctoroff
Paula Milgrim
Sometimes birthdays on my computer fall into a black hole, so if you'd like a birthday mentioned in these emails, please confirm I have it in my system.

For those who are forwarded this message by a friend or read it on Facebook, you can receive your own version each Friday morning at 6am by clicking on the above button.
Please excuse my typos, misspellings and human errors.  Thanks.