Shabbat Shalom December 13, 2013
Dear Friends and Family,
White House
I usually start writing these emails on Monday and complete the final version Thursday evening (or before, depending on my schedule). Last week's message was sent to the system before the news broke of Nelson Mandela's passing (tribute below). Hannan and I were at the White House Hanukah Party Thursday evening as President Obama included praise to Mandela in his Hanukah Greeting: www.youtube.com/watch?v=6a-diFAOLuU  Also at the party was Larry David, who (as you can see by his expression) passed on my request for him to be this week's Shabbat Shalom greeter.

Though Israeli basketball star, Omri Caspi, who plays for the Houston Rockets was happy to offer you a Shabbat greeting.
https://www.youtube.com/watch?v=xxeqbFRdKGA&feature=youtu.be
In the line to enter, we met famed food critic/cookbook author Joan Nathan and her daughter and even-though I don't cook, I knew who she was.  Others notables at the party were all four Jewish Supreme Court Justices.  We also saw Texan friend, Marc Stanley (see birthdays below) who is Chairman of the National Jewish Democratic Council. We were honored and grateful to be invited to this year's party.

Nelson
As our global community mourns the passing of Nelson Mandela and he is laid to rest on Sunday, there are so many regional wars that should take note of his method to conflict resolution.  In his early days, he too resorted to violence but he became enlighten that non-violence is a more effective (and humane) route.  After 27 years in prison, he had a partner to peace with then South African
President F.W. de Klerk who released him and later joined forces to peacefully unite their beloved country.  May Mandela's passing inspire the regions of conflict especially the Middle East to follow his lead and bring peace to their people.  Also, may future Tribute Organizers carefully screen their Sign Language Interpreters.



Mandela in Motown
Four months after his prison release in 1990, Detroit was fortunate to receive a visit from him when he met Rosa Parks and paid tribute to Joe Louis, Marvin Gaye and Motown.  He spoke at Tiger Stadium to a pack audience who cheered every word:

Mandela fights AIDS
AIDS was destroying South Africa during Mandela's tenure however he failed to act and even denied its seriousness at the time. But he changed his tune in the first few years of the 21st century when he announced his son's death to the disease and henceforth became a stalwart activist and supporter of the AIDS fight.
Back to DC
As mentioned last week, Hannan and I were back to Washington DC this week for the American Joint Distribution Committee Centennial Celebration, where we were addressed by Sec. of State, John Kerry and VP. Joe Biden.  "The Joint" as it is lovingly referred to by the millions it helped throughout the last century is a Humanitarian Agency focusing on rescue and relief for both  our Jewish and greater global community.  Hannan is a proud board member. http://www.jdc.org/
Joel in NYC
I have another great activity for my NYC priority list (hoping to get there soon).  The amazingly talented Bronx bred singer/songwriter, Billy Joel, has committed to performing MONTHY at Madison Square Garden with his wide array of tunes and only ending this commitment when fans no longer fill the seats (which could take decades). This talented (tribesman) first played MSG in 1978 and the Piano Man is still going strong four decades later.  He'll celebrate his 65th birthday at MSG on May 9th.  I'd love to see that show. Also, he is due a Mazel Tov for receiving one of the Kennedy Center Honors last weekend. http://tinyurl.com/Billy-Joel-MSG
Disgraceful Actions
I'm embarrassed by our Michigan Legislators this week who have taken a huge leap backwards regarding Health Care for Women with their bill banning Insurance Coverage for abortions even in cases of sexual assault. This is flat out disgraceful.
More Politics
To avoid another government shutdown (which nobody wants), the House crafted a bi-partisan budget plan that will go to the Senate next week. Though conservative Paul Ryan was an author and even John Boehner supports it, there are still some extreme conservatives and Tea Partiers who opposed the bill (before they even read it). We must beware as these extreme elements plan to invade our Senatorial Race (see below).
Gun Control
On this one year anniversary of Sandy Hook, may the strength of the victim's families inspire our legislators to instill sanity within our gun regulations and help prevent future massacres.
Wishing you and your loved ones a Sweet and Peaceful Shabbat Shalom for those inclined, an easy Fast of the 10th of Tevet commemorating the destruction of our First Temple,
Lisa
P.S.  As a 1982 MSU Grad. I must congratulate our Spartans on their journey to the Rose Bowl.
P.P.S.  Jerusalem was frozen this week to a rare Snowstorm.

SOAP BOX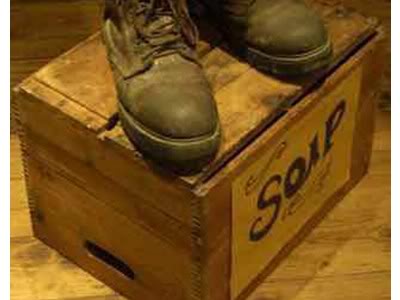 My current top priorities these days are the Senate Race, our Jewish Community and Hunger.

Please help support Gary Peters in his effort to continue the admirable work of current Senator Carl Levin.  Extreme Conservative (like Carl Rove) will be descending upon our State to fight against Gary's efforts to represent us in the US Senate.  We must rally the troops and stand up to this invasion.  Please help:
http://www.petersformichigan.com/

Please join my table at our Federation's Sabra Thanx event (for donors of $365 or above) to hear SPANX CEO, Laurie Ann Goldman on Tuesday Jan. 13th at 7pm at Shaarey Zedek.  For more info: http://jewishdetroit.org/event/sabra-the-thanx-event/

Please help us combat hunger by saving the date of April 26th for our Forgotten Harvest Comedy Night featuring homegrown Tim Allen.  To learn more about the amazing work of FH, check out their website: http://www.forgottenharvest.org/
 Happy Birthday!
Nov. 27th
appy Half Birthday to Marc Stanley
Missed his full birthday of May 27th
Dec. 13th
Elise Schostak (David's better half)
Liz Guz (Tennis buddy)
Dec. 14th
Marc Shaye (Franklin fan)
Dec. 15th
Dana Siegel (youngest of 3 sisters)
Dec. 16th
Ludwig Van Beethoven
Dec. 17th
Elissa Miller (Rabbi Jason's wife)
Natalie Newman (mom of IDF soldier Josh)
Dec. 18th
Jeff Mark (one of my 3 favorite brothers)
Simcha Tolwin (Happy 40th)
Dec. 19th
Carl Dorn (Renee and Kevin's dad)
Mazel Tov to Dr. Terri Orbuch on her new PBS show (Channel 56, airing this week) called "Secrets from the Love Doctor".