Snowy Western Wall Shabbat Shalom December 20, 2013
Dear Friends and Family,
Hatred
Hatred against Israel has invaded our US Academic Institution this week as the 5,000 member American Studies Association(ASA) voted to Boycott, Divest and Sanction Israel for her "abhorrent" treatment of Palestinians.  This BDS movement is rampant in Europe and Arab nations but was less prominent on our American soil…till now.  You'd think those in the field of academia would do their homework and fact check the history books regarding the Jewish/Arab relationship in the Middle East. In actuality, Jews have probably been the kindest to Palestinians compared to treatment by their own leaders and neighboring nations. Israel is not perfect as no country is and much progress is needed, but singling out Israel for BDS while countries like Syria, Egypt, Iran, Iraq and so many others continue to kill their own citizens is just ass backwards.  Footnote: Brandeis and Penn State Harrisburg have dropped their membership with ASA since this boycott.
More Hatred
Hatred was also spewed recently by the famed anti-semite, Roger Waters of Pink Floyd fame as he compared Israel's actions to the Nazi regime and bellows about evil Rabbis. Here is an article that covers his whole rant: http://observer.com/2013/12/the-anti-semitic-stench-of-pink-floyd/
Saner Voices
"The Arab world has many enemies and Israel should have been at the bottom of the list." This quote is by a brave retired Saudi navy commodore.  He recognized the 65-year mistake of the Arab nations to deny Israel's existence. He poignantly suggests that if they had spent the mass fortune used for weaponry on education and health care instead, their countries would be lightyears ahead of where they are today. Take a peek at his article: http://www.arabnews.com/arab-spring-and-israeli-enemy
Hopeful Democracy
This week marks the 3rd anniversary of the first flame (literally) ofself-immolation (sacrificing oneself by burning in the name of a cause) in Tunisia that ignited the Middle East protests or Arab Spring. Hope is on the horizon for Tunisia as there seems to be a political compromise between the Islamist and the Secular Leaders. The western world will be closely watching and hoping for a democratic result.
Absurd Debate
Now, don't be shocked by this next revelation, but Santa Claus is White.  If you haven't seen the witty repartee by Jon Stewart in response to Fox's Megyn Kelly's debate about the ethnicity of Santa Claus, it is well worth a glimpse.  This clip is 9 minutes but you can skip to the 3 minute mark to start the fun: http://www.youtube.com/watch?v=oN8c4L6RsSY  And farewell to John Oliver as he departs the Daily Show for his new home at HBO.

This also serves as a subliminal message about the
Forgotten Harvest event April 26th featuring Tim Allen (seen here as Santa Claus)
Inductee
My teen walls were plastered with Cat Stevens posters as his music was constantly playing on my turntable.  And very soon he will join the ranks of Kiss, Hall & Oats and Linda Ronstadt as fellow Rock and Roll 2014 inductees.  Tea for the Tillerman, Teaser and the Firecat and his early album Matthew and Sons will forever be my favorites. The message of this song is to speak up about what you believe: http://www.youtube.com/watch?v=uOOPPO91t2Q  And how about that great soundtrack to Harold and Maude: http://www.youtube.com/watch?v=if504e1EHJg

Pride
Mazel Tov to Grand Rapids and Michigan Gold Coast on their #1 spot on the Lonely Planets Top 10 guide of places to visit in 2014: http://www.lonelyplanet.com/usa/travel-tips-and-articles/top-10-us-travel-destinations-for-2014

Wishing you and your loved ones a Sweet and Peaceful Shabbat Shalom,
Lisa
P.S. Kudos
– 33 States to go as New Mexico became the 17th State to jump on the Marriage Equality Bandwagon.
– Putin pardons Pussy Riot "Hooligans" and 30 Greenpeace activists.
SOAP BOX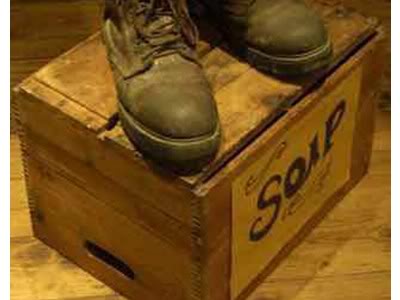 Corrections from Last Week:
-There are only Three Jewish Supreme Court Justices (not four).
-Federation THANX event is Tuesday (7pm) Jan. 14th (not 13th). Please sign up and join my table
http://jewishdetroit.org/event/sabra-the-thanx-event/

Disgraceful Legislation
Please join the fight against our recent Michigan legislation which eliminated abortion coverage from insurance policies:
https://www.aclu.org/secure/join-fight-against-rape-insurance?etname=MI_ACTION_11222013&etjid=1191021

Michigan goodies for Soldiers
If you'd like to send Michigan goodies to a Michigan soldier serving overseas, please click here:
http://www.downwithdetroit.com/GiftBaskets.html

Mittens for Detroit
As our extremities start to freeze in our frigid Michigan Winter, lets help those who don't have cozy mittens to warm their fingers. Please support Mittens for Detroit by attending their big fundraiser Jan. 25th at MGM Grand in Detroit for the 4th Annual "A Night of Giggles & Gloves" Comedy Show & Silent Auction. You can support their efforts here: http://mittensfordetroit.org/

New MI Science Center
Bravo to our Michigan Science Center (in Detroit) as it celebrates its 1 year re-opening with free admission on Thursday Dec. 26th (9am-5pm).  http://www.mi-sci.org/

Ryan Fishman for State Senate
Please help us support Ryan Fishman to become the State Senator representing Berkley, Birmingham, Bloomfield Hills, Clawson, Rochester, Rochester Hills, Royal Oak and Troy.  He will be a great State Senator and your help with his campaign is greatly appreciated.
http://www.ryanfishman.com/home

 Mazel Tov to this week's celebrants:
Dec. 20th
Barbara and Larry Haber
(Happy 50th anniversary)
Michael HarPaz
 (Talented Michigander in Israel)
Dec. 21st
Hannah Moiseev
(Pride of Marla and Andy)
Gina Horwitz
(Mom to Israeli soldier Stephanie)
Helen Katz
(newly enjoying retirement)
Rachel Robinson
(Fed. Team Member)
Dec. 22nd
Ladybird Johnson
(First Lady)
Dec. 23rd
Joseph Smith, Jr.
(Mormon Church founder)
Dec. 24th
Nancy Glen
(Ralph's better half)
Dec. 25th
Steve Fisher
(Gail chose wisely)
Dec. 26th
David Sedaris
(Humorist)
 Merry Christmas to friends who will be celebrating this week.
Bonus Video. I really think you'll enjoy this awesome, creative, music video of the winter streets of Detroit:
http://www.youtube.com/watch?v=u1izm_kP1WI