Shabbat Shalom December 6, 2013
Dear Friends and Family,
Big Local News
A Fresh Start is how the judges's approval of Detroit's Bankruptcy was perceived by many in our State, though many others (mostly pensioners) are worried about their future income. Everyone will need to sacrifice to ensure a brighter (literally on the night streets) future for our beloved City.  The appeals have already stated so this process will blaze be a long, but hopefully, fruitful trail.  Detroit's woes have been spotlighted all over the global media but this week Jimmy Kimmel highlighted our homegrown talent.  Check out this youtube of last week's Piston's dance-off and their appearance on Jimmy's show: https://www.youtube.com/watch?v=wuDc3rAEbcU
Speedy Year
How did December and the end of 2013 creep up so fast? What is the secret to slowing down our savory times and speeding up our sad one. Whether savory or sad, they all seem to pass so quickly.  Being busy speeds them along but busy days sure beats boredom. Last week was busy with non-stop family celebrations savoring all four of our children (plus a son-in-law, a granddaughter, a boyfriend and Hannan's High School buddy) all slumbering at our home.

Shorter Version
These next two weeks are extra busy with 2 separate trips to DC (one for the WH Hanukah party and one for the Centennial Celebration of the Joint Distribution Committee) so next week's Shabbat emails might be a bit condensed.
Israeli Hero
For the 3rd year in a row, Israeli Ambassador to the UN, (the brilliant and articulate) Ron Prosor, addressed the UN's bias against Israel.  His speech is so powerful, meaningful and educational, that I wish it could be beamed directly into every Israel detractors brain.  I highly recommend taking the time to read and forward this masterpiece.  I just wish his words could truly bring Peace to the Middle East.
http://www.algemeiner.com/2013/11/28/full-transcript-ambassador-prosor-highlights-anti-israel-bias-at-the-un/
Global Heros
Dec. 1, 1955 was the day Rosa Parks refused to relinquish her seat to a white man which flamed the sparks of our Civil Rights movement elevating her to national hero status.  For 6 years now, CNN has been highlighting global heros of our era as this past Sunday (Rosa Parks Day), they honored another 10 "Saints". A sample of their missions are:
-Cleaning Up Our US Rivers
-Protecting African Girls from Circumcision and Empowering them with Education
-Bringing Urban Gardens and Fresh Food to our Poorest Neighborhood.
Each hero is given $50,000 to continue their non-profit work as well as the exposure of millions of viewer to their mission.  Its a brilliant and priceless gift by CNN.  To learn more about this amazing program, please check out this website:
http://www.cnn.com/SPECIALS/cnn.heroes/archive12/index.html
ReThink Israel
Another great new non-profit is ReThink Israel.  Its chock-full of interesting Israeli facts, programs and innovative initiative. Check it out at http://rethinkisrael.org/ or like it on Facebook at https://www.facebook.com/ReThinkIsrael
SOAP BOX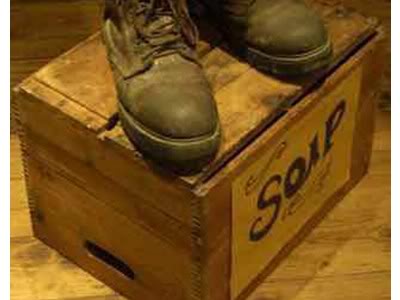 My current top priorities:
Please help elect Gary Peters as our next US Senator by supporting his campaign. Hope to see you at the fundraiser Sunday Dec. 15th (2-4pm) at the home of Roz and Stanford Blanck. Please contact Elisa Malile for event details and to RSVP at 313-318-5421 or event@petersformichigan.com
Please join my table at Federation's Sabra event (for donors of $365 or above) to hear SPANX CEO, Laurie Ann Goldman
Please help combat hunger by saving the date of
April 26th for the Forgotten Harvest Comedy Night featuring Tim Allen.  Please let me know if you are interested in Corporate or Individual sponsorships.  There is a wide and reasonably range of options.
Happy Birthday to this coming week's celebrants:
Dec. 6th
Wendy Kirsch (Camp Sea-Gull friend)
Nick Lalla (Ariella's Northwester Friend)
Dec. 7th
Fran Victor  (Bill's better half)
Dec. 8th
Dec. 9th
Ronda Ferber (Mom to 5)
Avi Brandvain (Beth's Israeli half)
Dec. 10th
Neal Elyakin (Shabbat Crew Original)
Penny Blumenstein (JCD Leader)
Susan Slabotsky (Great Grant Writer)
Roz Blanck (Federation partner)
Dec. 11th
Dale Rubin (Federation supporter)
Dec. 12th
Carol Tarnowsky (High School Friend)
Lauren Kepes (Lucy's sister)