Shabbat Shalom November 22, 2013
Dear Friends and Family,
Relief Requested
Mother Nature was wrathful last weekend as 80 tornadoes decimated neighborhoods, towns and cities throughout the Midwest. May the victims of these devastating storms receive rapid relief and repair to their damaged lives.
Re-dedication
150 years ago this week, President Abraham Lincoln recited the (the very brief) Gettysburg Address to dedicate the cemetery to the heros of our Civil War.  Here are his words spoken today through our current president, past presidents and various celebrities: https://www.youtube.com/watch?v=SQ0HhhpsucQ  and you will NOT believe your ears as a 2 year old recites those same words in this youtube: https://www.youtube.com/watch?v=OcQMndRhNiE
Re-think our Laws
Michigan is one of 25 State that have "Stand your Ground" or "Extended Self Defense" laws allowing the use of deadly force to protect yourself INSTEAD of requiring you to retreat or run away, if possible. Sadly, another innocent victim lost her life to gun violence that most likely will be defended under our Michigan's extended Self Defense law.  The story has already reached national and international attention and again will cause racial strife as the victim was a 19 year old African American women and the defendant is a white man. Why do we need a law protecting and encouraging someone to use deadly force when an escape route is possible.  With no escape route, of course you should be able to protect yourself and your family with any means necessary.  Self defense is already a legally protected defense under the law. Why make it legally easier for someone to use their weapon which often leads to the loss of innocent (wrong place/wrong time) lives.  As a footnote (for saner Gun Control laws), George Zimmerman was charged with assault this week for pointing a shot gun at his girlfriend during an argument. Should George have the legal right to even own a shot gun with his history.
Release Request
Another innocent life was lost last week in northern Israel.  18 year old Eden Atias from Nazareth Illit (a city in our Jewish Metro. Detroit partnership region) was stabbed to death while napping on a bus.  The terrorist/killer was a 16 year old Palestinian boy from Jenin.  Sadly, these attacks are sometimes incited by the Palestinian Authority (PA) via radio, television and printed material that offers rewards for attacks against Jews and support (money) to their families while they are in jail as well as negotiation pressure on the Israelis for release.

Eden Atias 1996-2013
Re-Evaluate Options
Just because you CAN doesn't mean you SHOULD.  This statement refers to many situations, like if you are financial affluent you don't need to be financially ostentatious. A moral situation in this vain, is the Death Penalty.  Just because our laws allow our penal system to kill, doesn't mean we must…Yes, some criminals deserve to die and yes, it probably cost more to keep them alive in prison, but (morally) should States take an active role in killing people. Israel does NOT have the Death Penalty (with one exception, Adolph Eichmann).  Even terrorist in Israeli jails are not executed by the government with very difficult consequences (see story above).  32 States in our county still allows the Death Penalty. The attacker of Larry Flint is due to be executed this week and even Larry Flint is speaking out against it. Some States are trending to abolish Capital Punishment but other States like Texas just executed it's 15th prisoner in 2013.
Re-think Blame
Of course immediate and PR blame by the Iranians this week was thrust upon Israel for the Iranian Embassy bombing in Beirut, Lebanon.  Two suicide bombers (expecting 72 virgins in heaven) blew themselves up and took 23 lives with them in protest of the Iranian backed Hizbollah support of Syrian's Pres. Bashar Al-Asad.  Not too hard to follow other than Israel's complete lack of connection to this trio of evil.
Retro vs. Modern
For my friends of "Classic" Mr. Spock and "Modern" Mr. Spock, please enjoy this unique contest, disguised as an Audi commercial.  It's only 2 1/2 minutes but worth watching till the end:
http://www.youtube.com/watch?v=WPkByAkAdZs
Rejoice
For my friends of basketball and the holiday season, please enjoy this unique "Jingle"
http://mashable.com/2013/11/14/nba-jingle-bells/
Wishing you a joyous trifecta celebration with next weekend's triple holidays of Shabbat, Hanukah and Thanksgiving,
(Savta) Lisa
P.S. (Post Script)
Mazel Tov to Natan Elyakin on receiving his Black Belt in Karate last weekend.
Mazel Tov
to 
Huntington Woods, MI
for making the top 10 list of best suburbs of the United States according to the Wall St. Journal Market Watch. HW friends, who's house is in this photo?:  
http://tinyurl.com/Hunt-Woods-Homes
Mazle Tov to 16 Medal of Freedom recipients awarded by Pres. Obama this week during the 50th anniversary of this ceremony. Among the 16 winners were Pres. Bill Clinton, Oprah Winfrey, Loretta Lynn, Gloria Steinem, Sally Ride and Ernie Banks. 
Pres. JFK initiated this award just before his assassination and the first winners receive their honors two weeks after his death.
SOAP BOX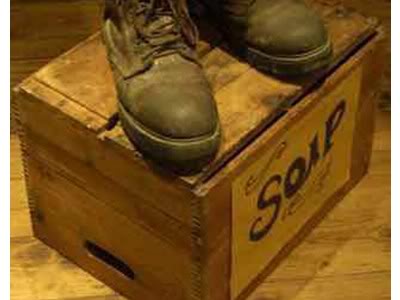 Wishing the Detroit Police department success in finding and stopping the arsonists who are burning down the artistic houses of the Heidelberg Project.
Condolences to Michael & Marcy Feldman and Betsy & Jeff Heuer on the passing of their beloved relative Harold Berry.  May his memory bring comfort to those who are mourning his loss.
Condolences to Brian and Liz Guz and their family on the passing of Brian's mother, Judy Guz.  Brian read this meaningful and poiyant story at the funeral about human nature.
A Fish Story
When a trout rising to a fly gets hooked and finds himself unable to swim about freely, he begins a fight which results in struggles and splashes and sometimes an escape.
In the same way, the human struggles with the hooks that catch him.  Sometimes he masters his difficulties; sometimes they are too much for him.
The struggles are all that the world sees, and it usually misunderstands them.  It is hard for a free fish to understand what is happening to a hooked one.
Karl A Menniger (1893-1990)
"The Human Mind"
 Happy Birthday to this coming week's celebrants:
Nov. 22nd
Caryn Satovsky Siegel
Nov. 23rd
Marc Schechter
Nov. 24th
Gail Rosenbloom Kaplan
Nov. 25th
Barbara Madgy Cohn
Nov. 26th
Tina Turner
Nov. 27th
Howard Tapper
Laura Champagne
Stacy Kay Doctoroff
Nov. 28th
Jon Stewart