Shabbat Shalom November 15, 2013
Dear Friends and Family,
Strong Name
Hadassa Vered Raviv is our granddaughter's name.  She follows in the footsteps of her strong and beloved paternal Great Grandmothers who's names she will carry on. Hadassa was the Hebrew name of Esther (from our Purim Story).  Esther was Hannan's mother's name. Vered mean's Rose in Hebrew which was Tzvi's Great Grandmother's nickname. She was born into a Loving, Crazy, Zionistic, Musical, Political, Warm and Large Family who are blessed by her arrival.  May she grow with health and happiness throughout her life.



Fierce Storm 
As we were celebrating our Simcha,  the other side of the world was experiencing devastation and destruction as, the deadliest storm ever, 
Typhoon Haiyan
reeked havoc on the people of the Philippines. The death toll continues to rise as they estimate the final count will be nearly 10,000.  The storm continued on its path through Vietnam and China with less intensity but still powerful.  As usual, Israeli help was dispatched immediately as two jumbo jets filled with hundreds of medical professionals arrived with a modern mobile hospital similar to their efforts in Haiti.  May the people of the Philippines find quick relief to their suffering and essential support for their recovery. If you'd like to help, please click here: 
https://secure-fedweb.jewishfederations.org/page/contribute/phillipines


Tough Negotiations
Iran is playing hard ball as world leaders try to halt their nuclear ambitions.  Their new president has, at least, opened the door to discussions which wasn't even an option with the last lunatic. But how sincere are the Iranian leaders willing to cooperate in exchange for lifting sanctions that would ease the financial pressure on the county.  World politics is a gambling game with real lives at stake.
Stoic Ambassador
50 years ago this month, a stoic little girl put on a brave face for the world to see while she witnessed the funeral procession of her beloved father. This week, Caroline Kennedy was sworn in as our newest Ambassador to Japan and makes history as the first woman to hold that position.  Here is a photo of John Kerry swearing her in with her husband, Edwin Scholssberg holding the bible. Her son Jack has a strong resemblance to his uncle, John (Caroline's brother).

Large Tent
My Jewish Tent is tall and wide.  I believe in a very progressive acceptance of "who is a Jew".  If you have a Jewish heart and soul, you are a Jew and welcomed in my tent.  The only Jews not welcomed are Messianic Jews who believe that Jesus is the Messiah.  There is an organization that's main focus is to convert Jews to believe in Jesus.  The Messianic Jewish Bible Institute proselytizes all over the world including Israel (we met some in Tel Aviv as Hannan tried to explain who they were to the innocent Israelis listening to them on Rothchild St.). This week they held their big fundraiser with keynote speaker, past president, George W. Bush.  He is getting flack from all over our Jewish Community about his acceptance to help raise funds on behalf of this organization:
Holiday Mash-up
Hanukah and Thanksgiving won't converge again for another 80,000 years (give or take). Here's a funny parody of the two holidays: http://www.youtube.com/watch?v=gG1pZstoQE8
and also the musical talents of some Technion students to get you in the holiday mood:
http://www.youtube.com/watch?v=Lb_CbuhLi2Q&feature=youtu.be
Shabbat Greeter
Rabbi Jason Miller bravely asked Tina Fey to be this week's Celeb Shabbat Shalom Greeter. Thanks, Jason: http://www.youtube.com/watch?v=4i8fHqA8orU&feature=youtu.be
New Community Member
I love dogs but not one of my own to take care of, but am thrilled to welcome Malcolm Alpern Fleischman as his fulfill the responsibility of comfort, joy, furriness and smiles at our Jewish Senior Living facilities. Lazar the dog is watching with great care from heaven.
Wishing you and your loved ones a Sweet and Peaceful Shabbat Shalom,
Lisa
Bonus video: Please enjoy our dear friend, David Broza's, newest release of "Peace, Love and Understanding" accompanied by a multi-cultural Youth Choir in Jerusalem.
SOAP BOX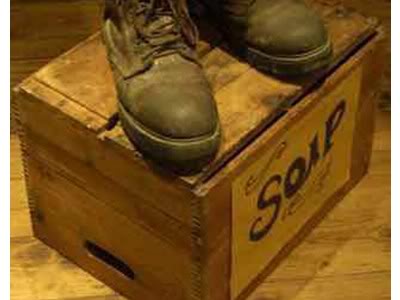 Condolences to dear friend, Shimon Weitzman, on the passing of his beloved brother, Itzik at age 69 in Israel.  May his memory and spirit bring comfort to Shimon and his family.
Condolences to Marcy and Michael Feldman and their family on the passing of Marcy's sister, Joan Provizer and aunt to Betsy Heuer.  May her memory and spirit bring comfort to her loved ones during their time of sorrow.
Please join us in support of Gary Peters efforts to become our next US Senator at a fundraiser Sunday Dec. 15th at 2:00pm at the home of Roz and Stanford Blanck (Franklin).  For more info: call 248-631-4929 or email Event@PetersForMichigan.com
Please help support Orchards Children's Services on Thursday Nov. 21st (noon-7pm) by shopping at My House of Style (574 N. Old Woodward, Birm.) when 15% of the day's sales will be donated to this wonderful organization which serves over 5,000 children each year through adoption, family preservation, foster care, after school programs, mentoring and summer camp opportunities.
Dental care can affect your whole body's health.  Many in our community have no access to a Dentist but Dr. Mickey Zuroff is doing his part to help those in need.  And you can do your part in helping Mickey by supporting his fundraiser this Sunday at the Monte Carlo night at Shaarey Zedek.  For more info or to support theJewish Dental Clinic, please click here:

Happy Birthday to next week's celebrants (and 1 from last week):
Nov. 12th
Max Spiegelman (Florida Nephew)
Nov. 15th
Larry Wolfe
Peter Alter
Nov. 16th
David Zuckerman
Nov. 17th
Debbie Siegel
Nov. 18th
Noah Tepperman
Nov. 19th
Phil Norville
Renee Ruiz
Nov. 20th
Jolie Altman
Nov. 21st
Francee Ford
Lisa Katzman
Sari Cicurel
Please let me know if you would like your birthday mentioned by confirming with me that I have it on my calendar.