Shabbat and Hanukah Shalom November 29, 2013
Dear Friends and Family,

As the holidays of Thanksgiving (Gratitude) and Hanukah (Miracles) converged this week, here is some food for thought on both topics.

Gratitude
Last night was Thanksgiving so some of you might be recovering from massive consumption of traditional holiday dinners.

Our lives are grateful gifts and God willing we all live to be nearly 90 year old which is roughly 30,000 days. For perspective, our granddaughter, Hadassa, has experienced 26 days (mostly eating, sleeping and pooping).  How will you fill your allotted days aside from the necessary tasks of eating, sleeping and pooping?Here is a Mae West quote we should all strive to live by.  "You only live once, but it you do it right, once is enough".  And here is a video demonstrating our limited and grateful days on this Earth:  https://www.youtube.com/watch?v=BOksW_NabEk
Miracles
"There are two ways to live: you can live as if nothing is a miracle; you can live as if everything is a miracle." Albert Einstein. I strive to live as if everyday is a miracle.  Here is a sweet Hanukah song spotlighting several miracles from the ordinary to the supreme.  I hope you enjoy:
https://www.youtube.com/watch?v=_h03yne66y8
Gratitude and Miracles of Music
Condolences to Israeli music lovers of the Great Singer/Songwriter Erik Einstein on his sudden and unexpected death this week at the age of 74 from an aortic aneurysm.  Erik was a very popular musicians who rose to fame in the 60s with his troubadour style music as a link between the traditional Israeli folk music and Rock & Roll.  Here is one of his most famous songs in a vintage video from his early days. This song is called Ani Ve Ata and it just so happens to be the first song Hannan sang as a teenager (in Israel) at a talent show.  It is a beautiful song which talks about howYou and I Can Change the World. Enjoy:https://www.youtube.com/watch?v=_h03yne66y8

Erik Einstein 1939-2013
Beautiful Music
Leading the pack of my NYC broadway priority list is Beautiful, The Carole King Musical.  I'm itching to return to the Big Apple to see that new musical and a few more.  In the meantime, here is a really cool interactive website that allows you to click, learn and listen to some of her brilliant compositions.
http://beautifulonbroadway.com/Carole-Songs/?utm_source=twitter&utm_medium=cpc&utm_campaign=beautiful

My first album (1971)
Iran's Quest
Between all the rhetoric and pessimism (of media Talking Heads), the bottom line is that Iran basically agreed to halt their nuclear (weapons) enrichment and allow international inspectors into their country in exchange for access to a fraction of funds owed to them. This is a simplistic explanation for a temporary (6 month) agreement with a rogue country who hates Israel (among others), but it could be better than the current situation where even crippling sanctions doesn't seem to guarantee a safer Middle East.  The next steps are crucial to determine a permanent agreement to unequivocally end any nuclear weapons capability for Iran. Time is the only true source of assessment for this arrangement. If this plan doesn't work, it seems evident that, one way or another, Iran will NEVER obtain nuclear weapons, unless there is a major regime change.
Frustrating System 
Until the system changes, we are resigned to help political candidates fundraise for their races.  I must say, I HATE the excessive amounts of money coming from all of our pockets including the unlimited cooperate donations (due the SCOTUS Citizens United decision).  There should be a level playing field with a fixed campaign amount for each candidate to use rather then interest groups lobbying with dollars and possibly affecting policy. Why am I ranting about this…because our Local, State, Regional and Federal Judges are SUPPOSE to stay OUT of the political fundraising field, however our Supreme Court Justice Clarence Thomas jumped right in as he headlined at a fundraiser for the Federalist Society, clearly a violation of his Code of Conduct.  To learn more about this and to sign a petition urging action, please view this site:
http://tinyurl.com/JudgeCThomasConduct
Gratuitous NY Times Cover
Wednesday's NY Times (Top Front Page) displayed a large photo of a nearly bare-chested women with a scar and a Jewish Star Tattoo.  The story was about screening, treating and bringing awareness of the the BRCA gene mutation which causes Breast and Ovarian Cancer. Yes, Breast Cancer (and BRCA) is prevalent in the Ashkenazi Jewish Community which is a large part of the Israeli population and exposing the need to test for the mutation is important, but was it necessary to use that photo on the cover of the paper.  Here's the photo. What's your opinion?
http://www.nytimes.com/images/2013/11/27/nytfrontpage/scan.pdf
Wishing you and your loved ones a Sweet and Peaceful Shabbat Shalom and a Hag Hanukah Sameach (Happy Hanukah),
Lisa
Bonus holiday video.  Please enjoy this holiday mash up song (original tune of Don McClean).  It's creative, quirky and worth a peek. https://www.youtube.com/watch?v=QXsxCohQNT8
SOAP BOX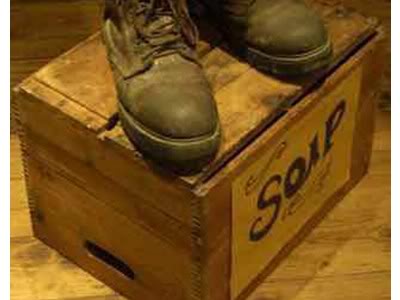 Happy Birthdays !!
Nov. 23rd
Debbie Dingell (missed last week)
Nov. 27th
Dorothy Benyas (missed last week)
Nov. 29th
John Mayall
(British Blues Musician and Josh F. fan)
Nov. 30th
Andi Wolfe (Mom-in-law to Forrest)
Harris Van Cleef (best event planner)
Dec. 1st
Gary Peters (Best Rep and future Senator)
Jennifer Berg (Twins mom)
Sherri Ketai (Israel loves her & visa versa)
Dec. 2nd
Liza Appleton/Zuckerman (bow wow)
Dec. 3rd
David Altman (Happy BIG 50th)
Dec. 4th
Forrest Wolfe (daughter-in-law to Andi)
Dec. 5th
Julie Weisberg Schlafer
(Aspen Baker)