Shabbat Shalom November 8, 2013
Dear Friends and Family,
New Mother
We are blessed, overwhelmed and grateful to join the Grandparent Club as our first Grandchild was born Sunday Nov. 3rd at 6 lbs, 6 oz.  She will be given her Hebrew name this Sunday at a Simchat Bat (Joyous Daughter) ceremony created by our daughter, Ariella and son-in-law, Tzvi.  In the meantime, we call her "Fresca", her in uterine nickname. Maybe the next baby will nicknamed Vernors or Faygo, in honor of their Detroit roots.




Dedicated Motherhood
Speaking of motherhood, I found these images to be incredible.  The mothering instinct is so strong and pervasive, that even in nature, a mother feels compelled to help presumably motherless creatures.  Check out all 3 photos and the captions of this new Mother http://imgur.com/a/T68eB
Disadvantaged Mothers
Sadly, mothers and women in developing counties don't have the same luxuries as we do in most Western nations.  Like the luxury of medical care, access and education to birth control and the right to make decisions for ourselves.  Unfortunately, some States (like Mississippi and Texas, top 2 worst states* for women) are continually passing anti-women legislation and taking our rights away.  Women and girls in many developing countries are raped and abused with no rights at all to protect them. Hillary Clinton had a brilliant and respectful response to a congressman's question of global women's health. Though this response was several years ago, it still holds true and worth repeating.
http://www.upworthy.com/dont-ask-hillary-clinton-about-abortion-if-you-cant-handle-her-answer
Mothers in High Gear
Recently, several Saudi women took to the road as their own drivers in a county where apparently driving is harmful to your ovaries so it is an illegal activity for women.  This, of course, sound ridiculous to us but it also prompted a brilliant parody by a Saudi musician. Enjoy: http://www.youtube.com/watch?v=aZMbTFNp4wI
Mother's Reality
Most people are overly critical of themselves and mothers are no exception. But what if you could hear what your children really think of you.  Take a peek for a reality check but be prepared for some tear-ductaction.
http://www.upworthy.com/these-kids-finally-say-what-they-really-think-about-mom-and-her-reaction-priceless-9?g=2&c=ufb1
Mother's Frustrations
As Thanksgiving approaches and our food consumption increases, many in our Michigan communities will experience the opposite effect as our State's SNAP food assistance program will be decreased by $183 million over the next year.  That just sucks for so many parents currently struggling to feed their children. Did you know that the majority of the 1.8 million Michiganders who receive SNAP help are either children, seniors or people with disabilities.  Also, many are veterans. Cutting governmental cost like this does little to help the "bottom line" of the budget.  Its a drop in the bucket that has a tremendous impact on kitchen cupboards. Taking to our Senators can help, but another way is to save the date of April 26th when Hannan and I will be co-chairing this year's Forgotten Harvest fundraiser event featuring Tim Allen.  I'll send more details at a later date.
Mother's Heros
Speaking of Veterans, Monday is our day to recognize and thank all US Veterans and current solders for their service to our country.  They sacrificed their lives to protect ours and are due respect and support.  NOT ONE should ever end up homeless or destitute, but unfortunately many do.



Israel's Hero
Last monday was the anniversary of the death of an Israeli Veteran, Hero, Prime Minister and Nobel Peace Prize Winner.  On Nov. 4th, 1995 Yitzhak Rabin was gunned down specifically for his Peace initiatives. Let's hope his killer only extinguished the messenger and the hope for Peace is still alive.

 Israel's Protection
75 years ago this week, Kristallnacht (Night of Broken Glass) destroyed 1,000 synagogues and 7,000 Jewish owned business.  Anti-semitism still exist (thank God not to this extreme) but the BIG difference today is our protected Homeland that needs to remain strong and safe.  "How wonderful it is that nobody need wait a single moment before starting to improve the world."  Anne Frank 
Wishing you and your loved ones a Sweet and Peaceful Shabbat Shalom,
Lisa
* Top 10 worst State for Women:http://www.alternet.org/story/150878/10_worst_states_to_be_a_woman
Happy 70th birthday to Beautiful Canadian Trobairitz (Female Troubadour), Joni Mitchell.  Here is a vintage (1967) recording of "Both Sides Now" and the "Circle Game"
http://www.youtube.com/watch?v=pTVjCWekS1Q&list=RD02FE5PKLBettc
SOAP BOX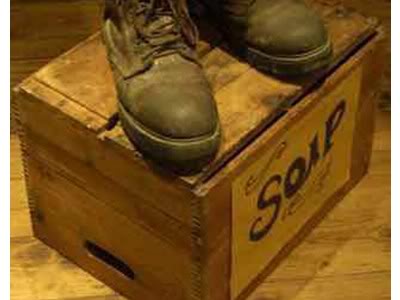 Condolences
As we became Grandparents this week, another family lost their beloved Grandfather, Bud Gerson.  Our thoughts and prayers go out to Ralph and Erica Gerson and their family on the passing of their father who was another patriarch of our community with his passion and commitment evident by his Lifetime Achievement Award bestowed to him and his wife Dorothy.  May his spirit and memory bring comfort to those who mourn his loss.

Election Elation
Kudos to Royal Oak on securing LGBT Rights for its residents
Hi Five to Jackson, Lansing and Ferndale for decriminalizing Marijuana
Mazel Tov to (the next) Detroit Mayor Mike Duggan 
 Happy Birthday!!
A BIG Mazel Tov goes to Lois Shevsky on her 75th birthday celebration on Oct. 29th.
This week's celebrants:
Nov. 8th
Dan Kohn
Nov. 9th
Amy Morganstern
Patti Phillips
Richard Bernstein
Nov. 10th
Carolyn Tisdale
Robb Lippitt
Nov. 11th
Shari Kaufman
Nov. 12th
David Contorer
Sylvia Wolfe (special 50th)
David Liss (Big 70th)
Nov. 13th
David Mark (Big Brother celebrating a BIG Birthday)
Nov. 14th
Prince Charles
Condeleezza Rice