Shabbat Shalom October 18, 2013
Dear Friends and Family,

Lessons Learned
After 16 days and a $24 Billion price-tag, our country is up and running again.  What was accomplished?  Were lessons learned?

I hope so, since we'll be at this same debt debate again in Mid-January. By the way, here are some Legislators who voted against the bill to re-open the Government: Senators Ted Cruz, Marco Rubio and Rand Paul (all potential 2016 Pres. Candidates), US Reps. Justin Amash (Grand Rapids), Kerry Bentivolio (Troy, Bloom. Hills, Birm…), Tim Walberg (Central/Lower Michigan), Candice Miller (Thumb area of Michigan) and Michele Bachmann. *

    
Lessons Articulated
Last week's message included a greeting from JFK's nephew. This week begins with JFK's own words of respecting our common goal to safeguard our Nation and all its citizens. Like all Unions (from our United States to our united families), communication, negotiation, respect and compromise must prevail for a healthy and prosperous future.  Before Congressional Leaders take their Oath of Office, they should be require to attend Marriage Counseling to teach fair fighting before they start ruining, I mean running our Country. * It is our jobs, next Nov. 4th (2014) to prevent the continuation of this severe Congressional infighting. Our Senate functions healthier since Whole States must be represented but some Congressional districts are shaped for monotone beliefs producing extreme views. The True Parties of our past were respectful opponents unlike a segment of today's Red Elephants that would expel the likes of Reagan and Bush. Please get involved in your Congressional Races. We need sane voices on both sides of the aisle.
Musical Lessons
The insane message of Boycotting Israel has a brilliant, educational, musical and catching video (by Ari Lesser) to combat this hateful campaign.  This youtube succinctly magnifies where blame and boycott COULD be directed and points out the sad realities of the rest of the world (even the United States isn't perfect). I first saw this video last Sunday and found it so compelling that I wanted to share it with you immediately, but I didn't want to inundate your inboxes. Once a week from me is enough.  I hope this youtube spreads like wildfire so when you google Boycott Israel, this site pops up above the others:
http://www.youtube.com/watch?v=E8bR4EU2eUg
Lessons Unknown
The above video is directed at those who either Hate or Love Israel, but what about the majority of people in this country who know nothing about Israel or even where it is on a map.  There is a new non-profit organization called reThink Israel that was created to bring Israel to the conscience minds of those who have no knowledge of the Land of Milk and Honey.  Please check out their new website http://rethinkisrael.org/ and if you choose, please like them on Facebook
https://www.facebook.com/ReThinkIsrael
And, proudly, I must mention our son-in-law, Tzvi Raviv, works for this new initiative.
Missing Lessons
Did you know ONLY 5 (CA, FL, IL, NJ & NY) of our 50 States requires Holocaust education in their school's curriculum. This is creating a generation of students who unwittingly are completely ignorant of the worst genocide of world history.  If we don't teach our past, what will keep us from repeating it.  This (14 minute) video is an Eye-opener.  A teacher (and daughter of a Holocaust survivor) surveyed several students on a major University campus and sadly discovered the results of a lack of education.  Even if you can only watch a few minutes, its worth it to understand this failure in our educational system:
http://www.youtube.com/watch?v=4V4bmm6yJMw
Indirect Lessons
I have one last Jewish Homeland Touting.  Israel, indirectly, is responsible for saving our planet. OK, that might be a stretch, BUT, 40 years ago (this week Oct. 17th), several Arab Nations attacked Israel on Yom Kippur.  The United States sent help which angered the Arab Nations, which caused the First Israel Boycott, which resulted in the Oil Embargo, which created higher gas prices for our cars, which forced us to evaluate fuel efficiency which instigated alternative energy initiatives…which is now saving our planet.  
 Wishing you and your loved ones a Sweet and Peaceful Shabbat Shalom,
Lisa
SOAP BOX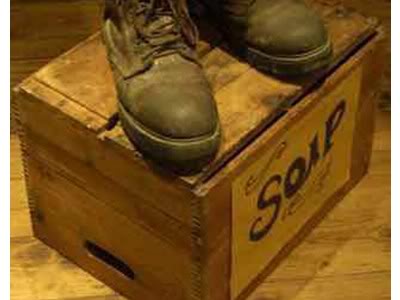 Mazel Tov…
…to Bob Benyas on your 90th birthday celebration on Oct. 12th
…to the (Chicago) Balonick family and (local) Victor/Harder family on the (two separate) recent weddings of their children. (didn't want you to assume they married each other)
…on the arrival of Abigail to proud parents Nir and Miryam Buchler
…to Cory Booker on winning the special election this week for the NJ Senate seat.
…Betsy Heuer on completing and publishing her book "Beer and Whine" available at Amazon.com (at the Kindle Books section).
 *****************
Opportunities…
Please join Jewish National Fund as they honor Dr. Mark Rosenblum on Wed. Nov. 6th (5:30pm). For more info: 248-324-3080
Please join this year's Stomp Out Diabetes Wine event on Thursday Nov. 7th (6:30 VIP Party, 7:30 Main Event) at the Birmingham Townsend.  For more info: www.diabetes.org/stompout
Please help support our local (free) Jewish Dental Clinic by attending the Monte Carlo Night at Shaarey Zedek on SundayNovember 17th (6:00pm).  For more info: 248-497-6224
Please help Fight Pediatric Cancer by purchasing the Shop4aCure (discount booklet) where you can save 20% on stores and restaurants all over our Metro Detroit (and Ann Arbor) and 100% of all booklets sold will support The Matthew Bittker Foundation which funds pediatric cancer research.  I buy and use my booklet every year (valid this year 10/25-11/5).  If you'd like to buy one please contact Elli Bittker at 248-752-1771 or bittkers@aol.com.
Please check out and help support this wonderful organization call Heart 2 Hart Detroit that helps the homeless of our Tri-County area:http://www.h2hd.org/
Thanks, in advance, for participating in any of the above opportunities that touch your soul or strike a passion in your heart.
Happy Birthday to this week's celebrants…
Oct. 18th
Julie Zuckerman (Betsy's daughter, not Noah's wife)
Matthew Berg
Oct. 20th
Doron Levin
Oct. 21st
Karen Kahn (for real)
Alison Schwartz
Yoav Raban
Kerry Duggan
Oct. 22nd
Jocelyn Benson
Rick Radner
Marcia Gershenson
Oct. 23
Marion Freedman
Oct. 24th
(Lots this day, including me)
Haleli Raviv
Helene Cohen
Irving Nusbaum
Jim Safran
Karen Alpiner
Paul Borman
Jennifer Hermelin