Shabbat Shalom September 13, 2013
Dear Friends and Family,
Fast Days
Our two holiest days of the year are Shabbat and Yom Kippur and this year they combine forces.  Did you know it is forbidden to Fast on Shabbat so if any of the other 6 Fast Days (yes, there 7 Fast Days during our year) fall on Shabbat they are conveniently moved to Sunday. But NOT Yom Kippur since both days are of equally significance.  This is the only time we are permitted/required (if able) to Fast on Shabbat.  May you have an Easy and Meaningful Fast and may your name be written and sealed in the Book of Life for another year.
Threads that Bind
Though we as Jews have "only" been around for about 3.5 thousand years we are celebrating the New Year of 5774.  So why the discrepancy?  My very un-rabbinic interpretation is that the world was biblically "born" 5, 774 years ago and it is our job to take care of the WHOLE world (Tikkun Olam) and not just when we came on the scene. Tikkun Olam is our Jewish responsibility that must be continuously taught to future generations.  It proudly binds us as a people with the valued thread of Healing and Repairing our surroundings.
First Hero
Tragically 2,977 lives perished 12 years ago, this week.  They included men, women, children, Jews, Christians, Muslims, Firefighters, Doctors, Lawyers, Teachers, Americans, Israelis and citizens from 113 other nations.  One of those Israelis was Danny Lewin, the first victim of 9/11. Danny was a 31 year old husband, father, Tech genius, businessman and IDF solder who also happened to serve in an elite Israeli counterterrorism unit.  So, during those first moments of inflight chaos, his instincts kicked in and he lost his life trying to defeat the five box-cutter wielding terrorists.

Danny Lewin – Hero
Terrorism is a Cancer in our world that MUST be extinguished.  Let's hope this New Year of 5774 brings an end to Man's inhumanity to Man and Peace on Earth can spread it's protective wings around us all.


Missing Flag
There is a story about this famously photographed flag from 9/11. It was snatched off a docked boat near Ground Zero and hoisted up moments after the catastrophe. Then "The Flag" fluttered in the wind at NY's City Hall, Yankee Stadium and on the USS Theodore Roosevelt. However somewhere between the original flag raising at Ground Zero and its first destination, it was replaced by a larger different flag and to this day the whereabouts of the original flag are unknown.  There is a website dedicated to solving this mystery: http://www.findthe911flag.com/
19 year old (soul)
Here is an excellent Ted Talk by, Kevin Breel, a brave and incredible young man who opening discusses his depression.  It is moving and powerful and worth the 11 minutes it take to watch.  His words of wisdom on excepting ourselves is a message that needs to be shouted from the rooftops.
http://www.youtube.com/watch?v=C3yqXeLJ0Kg
Wishing you and your loved ones a Sweet and Peaceful Shabbat Shalom,
Lisa
P.S.  Dear Rabbis and religious scholars (on this list), If I have mistakenly given any religious misinformation, please let me know so I can correct my errors.   Thanks.
SOAP BOX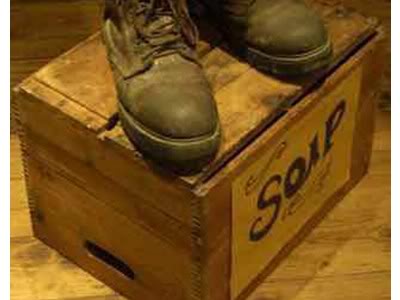 As mentioned in last week's message, donations in memory of George Orley can be made to the George A. Orley Memorial Fund housed at Jewish Federation of Metro. Det. and the family will be distributing those funds to Mental Health initiatives and programs that benefit the City of Detroit.  George was working on a new Detroit boosting entity called313 Certified. His family and friends were proud of his efforts and here is one of his practice videos showing his concern for those in need:
https://docs.google.com/file/d/0Bx7lPLH4pGlzVkpodHhmWFhfTEk/edit?usp=sharing 

******************************************

Please join us in support of Gary Peters Senatorial race:

Monday Sept. 30th
8:00-9:30am
Women's Power Breakfast (of course Men are welcome too)
Home of Marcie Orley with special guest, Sen. Debbie Stabenow

Monday Oct. 7th
5:30-7:00pm
Mex (great opportunity to check out this great new restaurant)
6675 Telegraph Rd. (East side of Tel., South of Maple)
Hosted by Jim Bellinson and Zack Sklar

Questions, More Details, RSVP
Elisa Malie
248-799-0850 or malile@petersformichigan.com

******************************************

 Please help me wish Happy Birthday to this week's celebrants:
but first a couple I missed from prior weeks:
Sept. 5th
Lorelei Berg
Sept. 9th
Lisa Nederlander
This Coming Week:
Sept. 13th
Kary Moss
Sept. 14th
Pam Benyas
Suzi Terebelo
Sept. 15th
Irwin Wright
Omri Winterberger
Eli Mayerfeld
Sept. 18th
Risa Brickman
Sept. 19th
Carol Meizels
Sheri Mark (Sister with a big celebration)