Shabbat Shalom September 20, 2013
Dear Friends and Family,
Deja Vu
Non-Regulated Gun Accessibility PLUS Under-Researched and Stigmatize Mental Illness EQUALS a continued death plague on our US Society as ANOTHER Mass Murder reared its ugly head this week.  12 innocent souls were lost as the sorrow ripples through their families and the anger bubbles up again in our Country.  Its shocking how selfish, stubborn and uncompromising some Gun Lovers are.  The NRA has a $231 Million yearly budget.  The least they can do is commit just 5% (that would be $11.5 Million) to Mental Health research since (I would assume) 100% of the Mass Murder Shooters have Mental Illness.  But what is REALLY needed is a ban on Assault Weapons and thorough Background Checks.  Blah, Blah, Blah… Deja Vu.
Biblical Proportions
Noah's Ark was needed last week in parts of Colorado where 1,600 homes were destroyed, 3,000 people were evacuated, 8 lives were lost and 100s are still missing.  It will take Millions of Hours and Dollars to Repair this Disaster.

Global Outcry
The UN has confirmed this week (the old news) that "someone" in Syria violated the "punishable?" war crime of using chemical weapons which caused the death of over a thousand lives.  Who will inflict the punishment upon the perpetrators of this evil crime? Who is protesting against these barbarians?  The UN? The European Union? The US? The constant Anti-Israel picketers? Will the time come in the near future that evil acts against humanity will be abhorrent to the Global Community or will we continue to stand idle and blind-eyed to human suffering.
Here I Am
Hineni… Our president was on target with this uplifting speech about our accomplishments and contributions as Jewish American Citizens.  It is our responsibility to step forward and voice our beliefs and hopes to Tikkun (repair) America.  His words are accompanied by a (2.5 minute) slide show of our Jewish American History: http://www.youtube.com/watch?v=FoRe2JDkPqU
Karma
This 3 minute video has experienced world-wide circulation (over 9 million views) since posted just 10 days ago. Its message is poiyant, meaningful and hopeful.  Please enjoy:
http://www.youtube.com/watch?v=7s22HX18wDY
Our American History
50 years ago (Sept. 15, 1963) and just 2 months shy of Pres. Kennedy's assassination, Addie Mae Collins, Denise McNair, Carole Robertson, and Cynthia Wesley (all age 14) lost their lives in the Birmingham, AL 16th Street Baptist Church bombing by a racist sociopath.  May their innocent loss of life and their memories bring us closer to a society free of prejudice and hatred.
Our Jewish History
40 years ago (Oct. 6, 1973) 2,800 Israelis lost their lives during the Yom Kippur War.  This surprise attack on our holiest day of the year by Egypt and Syria was in vein as the Sinai Dessert and the Golan Heights were NOT recaptured as Egypt and Syria had intended.  Though it did set the stage for the Land for Peace swap between Sadat and Begin.
Are you Happy?
Israel jumped 3 spots this year on the UN's World Happiness Report to (drumroll…) NUMBER 11.  Of the 156 countries, Denmark was number 1, followed by Norway, Switzerland, Netherlands and Sweden.  The survey assessed GDP per capita, healthy life expectancy, having someone to count on, perceived freedom to make life choices, freedom from corruption, and generosity.  Here are some other Countries you might find interesting:
# 6 Canada
# 16 Mexico
# 17 US
# 22 UK
# 43 Japan
# 45 Italy
#156 Togo
Wishing you and your loved ones Happiness and a Sweet and Peaceful Shabbat Shalom and Happy Sukkot,
Lisa
Hag Sameach Sukkot

Aviv built Sukkah
SOAP BOX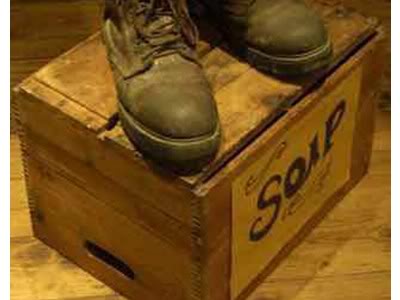 Living Tribute
Mazel Tov to the whole Kappy family (Irvin, Barbara, Mimi, Brandon) on this weekend's dedication of the (parents and grandparents) Viola and Garry Kappy Anne Frank Tree Exhibit and Garden.  Our Holocaust Memorial Center is one of only 11 Worldwide locations to receive a sapling from the Chestnut Tree Anne Frank wrote about in her diary. This is a wonderful living tribute to The Kappy Family and our community.
Soap Box
The recent polls indicate a "neck and neck" race for our US Senatorial Seat.  Whether you are a Republican or Democrat, please so some research on your choices: Congressman Gary Peters and Terri Lynn Land.  We strongly support Congressman Peters as he has proven to be smart, dedicated, committed to our State of Michigan and our State of Israel, Pro-choice and protective of all Michigan citizens from the underserved to the working class to Business owner and everyone in-between. These are just a few of his attributes, but we suggest you try and meet him at one of the many events scheduled around town. Please let me know if you want to attend one and I'll get you the info.  In the meantime, here is his website:
 Happy Birthday to this week's celebrants:
Sept. 19th
Sheri Mark (Happy BIG one, Big sister)
Mark Bernstein
Carol Meizels
Sept. 20th
Colleen Peters
De McBroom
Julia DeMaria
Mary Hanlon Stone
Lori Cohen Weberman
Leah Ann Kleinfeldt
Sept. 23rd
Perry Orhen
Sept. 24th
Jack Folbe
Nancy Siegel Henrich
Sept. 25th
Talia Raviv
Sept. 26th
Connor Tukel
Dana Baskin Coffman