Shana Tova 5774 and Shabbat Shalom September 6, 2013
Dear Friends and Family,

Sweet and Healthy Shana Tova to all.  We have just celebrated the start of our New Year of 5774 and now we are in the Days of Awe between Rosh Hashana and Yom Kippur. On Yom Kippur we ask forgiveness from God for the sins between Him and Us, but what about all those sins between Us and our fellow human beings.  These Days of Awe are a time to ask forgiveness from each other.  It is a sacred time to work hard at NOT adding more sins to our list for the year and reach out to friends and family to apologize for misbehavior of words or actions. So… I am truly sorry if I hurt any of you this past year and will try hard to shrink my sin list for next year.  Rosh Hashana is when our names get written in the Book of Life for another Year and on Yom Kippur, our names are sealed in the book.  We say, "Gmar Chatima Tova = May you be inscribed in the Book of Life for good".

 May this be the Year when the Lion and Lamb live in Peace.
Our community is still reeling from the devastating loss of our beloved George Orley. His passing has inspired many to appreciate life, friends and health. Doing our Best, Being a Good Person and Healing the World is a fitting tribute to honor George's memory.  And for those who wish to make a donation, you can do so by sending a check payable to:
Jewish Federation of Metro. Detroit
In memo line: George A. Orley Memorial Fund
6735 Telegraph Rd.
PO Box 2030
Bloomfield Hills, MI 48303
A wonderful story of perseverance occurred this week as 62 year old swimmer Diana Nyad succeeded in concurring the waves, jelly fish and shark infested salt water between Cuba and Key West on her 5th (and most likely final) attempt.  She was jubilant and her message to all is always chase your dreams no matter what the obstacles. 

Wishing you and your loved ones a Sweet and Peaceful Shabbat Shalom and Healthy Shana Tova,
Lisa
5774 videos:
Pres. Obama's Rosh Hashana message: http://tinyurl.com/Pres-ObamaMessage
Shofar blowing all around Israel: http://tinyurl.com/ShofarInIsrael
Fun Apples and Honey song: http://tinyurl.com/ApplesHoneytune
SOAP BOX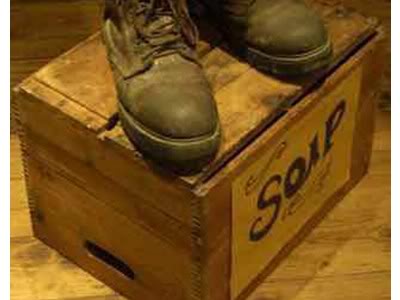 Rest in Peace, Aunt Belle (to Sue Marx and Kim Chesbrough). Belle was one month short of her 107th birthday (yes, I did NOT mistype, she was almost 107) but also, she was one of the first Women Lawyers in Michigan.  Women barely had the right to Vote when she was passing the Bar.  Cheers to a true Trailblazer.

Bring your Mother, Daughter, Sister, Friend (Husband, Son… there will be other men there) to meet Giuliana and Bill Rancic on Wednesday Oct. 2nd at Shenandoah Country Club in support of the Breast Care and Wellness Center at Henry Ford Hospital. Tickets are selling quickly. www.henryford.com/mdsf or contact Ashley Abaloz at 313-874-6139

Please help support the wonderful Senator from Louisiana, Mary Landrieu, on Sunday Sept. 15th at 3:30 at Illuminating Concepts (Studio Annex, 30733 W. 10 Mile Rd., FH 48336).  Hosted by our our wonderful Senators Debbie Stabenow and Carol Levin.  Guest $1,000 please contact Annette Rodgers for questions and to RSVP 810-515-9984 or arodgers6@gmail.com
Are you (or do you know someone) 21-26 years old and who would like to join our next Detroit Birthright (this December)? Please contact Ayelet Kon at 248-502-2856 or kon@jfmd.org or online at www.detroitbirthrightisrael.com
Mazel Tov on last week's wedding of Andrew Sherman and Allie Gordon.  May your love bloom as the years progress.

Please help me wish this week's Birthday celebrants:
Aug. 31st
Shimon Weitzman
(big oops from last week as he is visiting us from Seattle for the holiday)
Sept. 6th
Barbara Revich
Chase Kukes
Brian Guz
Lisa Pernick
Sept. 7th
Michael Rubyan
Sandy Shecter
Sept. 9th
Barbara Nusbaum
Jane Sherman
Sept. 10th
Sharyn Gallatin
Sept. 11th
Michelle Bleznak
Sept. 12th
Diane Benyas
Morgan Berg
Diane Mondry