Dear Friends and Family,
With a heavy heart and a wounded spirit, we mourn the untimely passing of (20 year old) George Orley, beloved son of Diane and Randy and cherished brother of Amanda and Sam.  George was a sweet soul and avid sportsman.  He was a force to be reckoned with on both the basketball and tennis courts.  As you can see from these photos, he had a twinkle in his eye and a heart of gold. He will be greatly missed by all who had the pleasure of knowing and loving him.  We loved him as our son's close and dear friend and as our close and dear friends' son.




Rest in Peace, dear George.  May your spirit soar freely and peacefully.
******************************************************
It is truly a time of sadness for our Community as one of our Patriarchs (a mentor to Hannan and many others) also passed away this week.  Emery Klein was a holocaust survivor and Detroit Community booster like no other.  When Emery called you…Yes, was always the answer.  He was passionate about fundraising and he did it with kindness and consideration. His family and our community were lucky to have him in our lives. May his memory as a devoted family man and his legacy as a community leader bring comfort to all of us who mourn his passing.
*********************************************************
On a happier note, we welcome our daughter and son-in-law, Ariella and Tzvi, to Michigan this week as they move back home to insure superb babysitters for our first granddaughter due in early November.  We might need a house charge at Inn Seasons in Royal Oak since their new home is only 2 blocks away.
Life imitated art this week… while watching one of my favorite (Aaron Sorkin) shows, Newsroom, the characters struggled with the decision to broadcast a story about a (possible) chemical weapons attack when in real life, Syria DID drop chemical weapons on its citizens.  This was President Obama's Red Line yet deciding on how to respond is nearly impossible due to the players on both sides. There is no clear cut ally in any of the Arab Spring uprisings which always leaves Israel in a very precarious position.
Apparently though, a few persistent and vocal (anti-Semitic) Ann Arborites think Israel is the cause of ALL evil.  They have been spewing hate with placards and bullhorns in front of Congregation Beth Israel for 10 years. YES, 10 constant years… that's 520 Shabbat Services (with many B'nai Mitzvah celebrations), 10 Rosh Hashana services, 10 Yom Kippur services and numerous Israel Celebration festivities.  It is SO frustrating to walk past these people, which we have done a few times, but for regular shul goers, they must endure the torture every week. The community has tried all means to rid themselves of these hate-mongers and now thanks to many others in the Ann Arbor religious community a collective letter has been sent to the City Council. I'm not sure the protesters will care much about this effort, but we can only hope… You can read all about this frustrating situation at this website:http://annarbor.com/news/beth-israel-congregants-reflect-on-10-years-of-protests-outside-synagogue-we-certainly-didnt-ask-for/?cmpid=NL_DH_mainphoto#.Uhn4v4aifYQ.email  and here is the excellent letter (initiated by Revered James Rhodenhiser) to the City Council asking them to denounce the protester's actions: http://www.annarbor.com/Rhodenhiser_letter_081913.pdf
As our New Year quickly approaches (in just 5 days), I want to take this opportunity to wish all of you a Healthy Sweet and Peaceful 5774 and I pray this coming year will bring you much joy and satisfaction.  Hope you enjoy this wonderful video:  http://www.aish.com/h/hh/video/Get-Clarity-Aishcoms-Rosh-Hashanah-Music-Video.html
Wishing you and your loved ones a Sweet and Peaceful Shabbat Shalom and a Shana Tova U'mitukah,
Lisa
Bonus video… please enjoy these talented singers (and cup tapper) with this wonderful rendition of Adon Olam.  The end of the video is quite cute:
http://tinyurl.com/adon-olam
SOAP BOX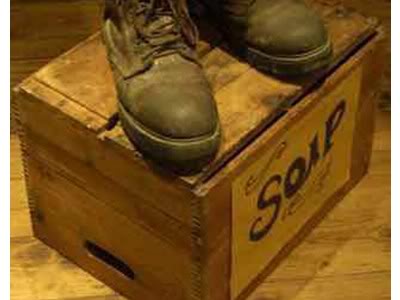 Bravo to the Michigan Senate for FINALLY passing the expanded medicaid bill allowing close to 1/2 million more Michiganders to receive health care coverage.  This will take effect as early as Jan. 2014 unless the Senate delays it till April. Either way, THANKS!

Wishing a speedy recovery to avid bicyclist and cousin David Wainer from his broken elbow and thumb.

Please help support The Pink Fund by attending their Dancing with the Survivors event on Thursday Sept. 26th (6-9pm) at Art Van Furniture (6500 E. 14 Mile Rd, Warren).  Bonus to attending is you'll see my sister, Sheri Mark, dance as one of the survivors. For more info: http://www.thepinkfund.org/

Please join us at the 14th Annual ReMARKable Women Luncheonon Monday, October 14th with Deborah Norville and Judy Girard.  Please purchase your tickets online at: AskFlorine.com or by phone 248-479-1377 Net proceeds benefit: Florine Mark Inpatient Unit for Women's & Children's Health (Henry Ford Health System), Ministrelli Women's Heart Center at Beaumont, UM Cardiovascular Center, Young Women's Leadership Network, Broadcasters Foundation of America.
Please help me wish this week's celebrants Happy Birthday:
Aug. 23rd
Robert Bloomberg (missed from last week)
Aug. 30th
Skip Schrayer
Sept. 1st
Shelley Wright
Susie Sills
Sept. 2nd
Michal Lis
Sept. 3rd
Ariella Lis Raviv (our daughter)
Diane Klein
Sept. 4th
David Broza
Sept. 5th
Or Targownik
Shelley Wish Chaness