Shabbat Shalom July 12, 2013
Dear Friends and Family,
Semantics
Does it really matter if it's called Bankruptcy, A Coup or Pilot error.   Detroit may or may not go into bankruptcy but either way, the city has NO money and major changes must occur. Was it a Military Coup? Either way, new leadership is needed for the 14 Million Egyptians who filled the streets in protest.  Was it pilot error? Either way, 2 young Chinese girls are dead, many others are injured and a plane is destroyed.  Yes, we need answers but sometimes, semantics don't matter… it's the outcomes that are crucial.
Can normalcy return?
A tragic outcome occurred for our neighbors to the North as 50 Canadians are presumed dead after a US oil transport train (presumably with failed brakes) slammed into a Quebec town decimating it with an inferno that destroyed at least 30 buildings. Sadly, it will take years (if at all) for this town to return to normalcy.
Early demise
Amy Winehouse had an unfortunate outcome to her life with her early death, but her family wants her life to live on as a new exhibit just opened at the Jewish Museum in London.  It is meant to showcase her Jewish cultural identity and give the public a private glimpse of her short but prolific life.
http://www.rollingstone.com/music/news/amy-winehouses-life-explored-in-new-jewish-museum-exhibit-20130703?utm_source=dailynewsletter&utm_medium=email&utm_campaign=newsletter
Hate in disguise
Last month in a Paris Art Museum (subsidized by the government) a highly offensive installation opened to the dismay of the local and global Jewish Community.  The exhibit is called "Death" and it portrays (and glorifies) photos and captions of Palestinian Suicide bombers.  This is a blatant case of hatred hiding behind the shield of "Art" and Freedom of Speech.
http://www.theblaze.com/stories/2013/06/09/art-paris-museum-showcases-exhibition-of-palestinian-suicide-bombers/
Internal beauty
Justin Hoffman used his freedom of speech to passionately remind us of our cultural obsession with external beauty.  This heartfelt interview captured an important message of… never judge a book by its cover:
http://www.upworthy.com/dustin-hoffman-breaks-down-crying-explaining-something-that-every-woman-sadly-already-experienced-3
External beauty
You shouldn't judge this lower East Side matzo factory by its cover either:
http://vimeo.com/60987103
Or this adventure rolling wheelchair bound role model:
http://www.aish.com/sp/pg/Blessed.html
Champs
Mazel Tov to British (Scottish) Andy Murray for winning (against the odds) this year's Wimbledon Championship on home territory.  Also, congrats to (French) Marion Bartoli for winning the Women's championship with her completely unorthodox style.
Photos
Our trip to Vienna, Budapest and Israel was wonderful.  Here are some highlights from that journey: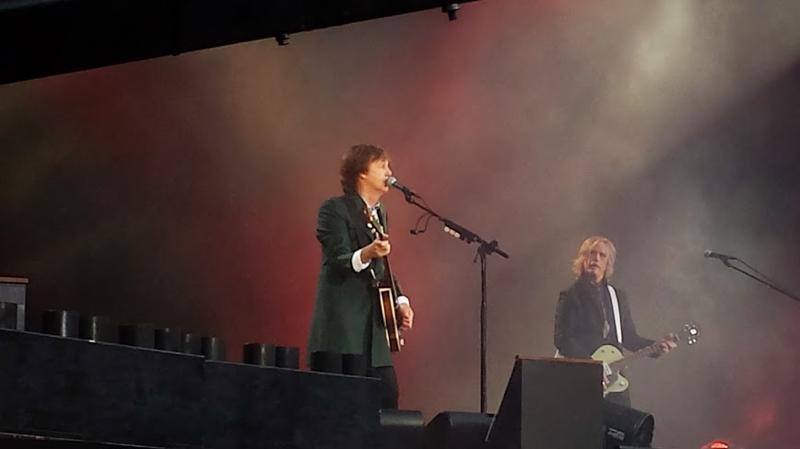 Sir Paul in Vienna
Linda's photo exhibit in Vienna
Train from Vienna to Budapest
Cat Cafe in Budapest
Skys of Tel Aviv
4th of July celebration at the home of American Ambassador Dan Shapiro
Views of Jaffa
Wishing you and your loved ones a Sweet and Peaceful Shabbat Shalom,
Lisa
SOAP BOX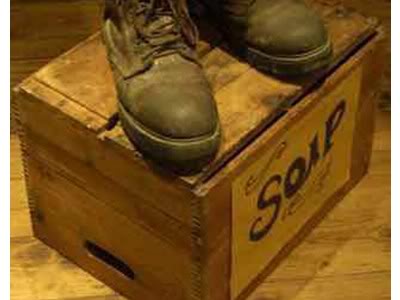 Condolences to the families of I. William Sherr on his passing this week. May his memory as a loving father bring comfort to Margot and Michael Shapiro (and their kids), in addition to Roger and Andrea Sherr and Stuart Sherr and their families.
Condolences to Singer and Activist, Pete Seeger, on the passing of his wife and fellow activist, Toshi Seeger at the ripe and productive age of 91 and just 9 days short of their 70th wedding anniversary.
Mazel Tov on the birth of Lily Kaye to the ecstatic parents Eldan and Hilaand especially to new Saba, Jeff Kaye who will surround her with love and music.  May Lily grow in a world of peace, harmony and joy.
Mazel Tov to Ari Levin (and his family) on his Israeli Army commencement.
Here are the birthday celebration for this coming week and a few I missed from last week.
Happy Birthday…
July 2nd
Megan Topper (Happy 30th)
July 5th
Rabbi Alon Tolwin
July 9th
Aubrey Topper
July 11th
Arlo Guthrie 
(shared a birthday month with his father)
July 12th
Gail Fisher
July 14th
Conrad Giles
Marla Drutz
Woody Guthrie (would have been 101)
July 16th
Carol Rosenberg
July 18th
PJ Cherrin
Please let me know if I've missed your or your loved ones celebration. I'm prone to errors.