Shabbat Shalom July 19, 2013
Dear Friends and Family,

Education for All
"One child, one teacher, one book and one pen can change the world".  These are the brave and brilliant words of Malala Yousafzai, a 16 year old Pakistani girl speaking at the United Nations last week. Malala was shot and critically wounded by a Taliban soldier simply for promoting education for Pakistan girls and all children of the world.  Malala's message is articulate and poignant (an old soul in a young body) and speaks volumes against the cowardly and oppressive actions of the Taliban and other extreme groups who spew hate. http://www.youtube.com/watch?v=KtprX8i2k-Q

Musical Education
June 25th = 17th of Tammuz = not a good day for the Jews
I hope you enjoy this Jazzy/Blues education of this Fast Day for Unity that commemorates a destructive time in our history and leads to Tisha B'Av which starts this week (evening of) July 15th.
http://www.youtube.com/watch?v=Js_lGFG2Od0&feature=em-subs_digest

Musical Philantropy
Enjoy some live music and support the restoration of Detroit's historic Fort Wayne at our regions first fully philanthropic music festival on July 27th from Noon to Midnight.  For more details and ticket info, please check out their website:
http://oakaloosa.com/

Travesty
The tragic loss of a Florida teen and the acquittal of the perpetrator is sad and disgraceful but there is plenty of blame to share between all those involved especially the State of Florida and their (gun-loving and Stand Your Ground) laws that no Floridian legislator plans to alter.

49th State
Our Summer travels continue as we board a cruise to see the mountains and marvels of Alaska, our 49th State (granted Jan. 3, 1959). We keep looking for Russia from our balcony but just can't seem to see it. We arrived in "The 49th" as the lower 48 started to experience the deadly heat wave. Wishing you hydration and a cool down. Hope all are well.  As usual, I have pre-written this week and next week's email, so no new news will be reported during our travels. Also, I promise photos of the 20 hour sunlight days upon our return.

Wishing you and your loved ones a Sweet and Peaceful Shabbat Shalom,

Lisa

Bonus video of Google Maps app. ad featuring our beloved Motor City:
http://www.youtube.com/watch?v=oVg7hx3srzo
SOAP BOX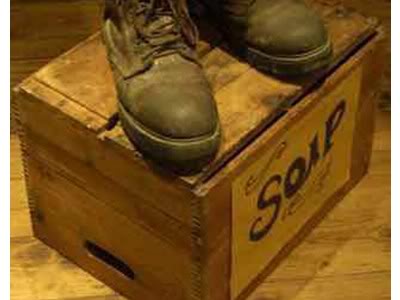 Condolences to Sonia Gonte and her family on the passing of her mother Alice Tankard.  May her memory bring comfort to her family during their time of sorrow.
Condolences to the family, friends and fans of the young (age 31) actor (famously on Glee) Cory Monteith, who was found dead in his Vancouver hotel room last week. Drug Addiction (and Mental Illness) are literally killing our youth.  More funds, research and attention are needed to help abate this deadly direction.
Happy Birthday…
(a few a forgot from last week)
July 12
Arthur Liss (Cousin)
July 14th
Beth Stone
July 16
Julie Zussman
And this coming week…
July 19th
Johanna (Jodi) Cooper
July 20th
Ricky Mark (brother dearest)
Marcie Orley
David Fox
Lucy Henney
Connie Sklar
July 23rd
Bridget Mary McCormack
Krista Berman
Shelby Levin
July 24th
Rabbi Jason Miller
Jen Green
Larry Jackier
July 25th
Andee Barenholtz
Please let me know if I missed you are your loved ones.