Shabbat Shalom July 5, 2013
Dear Friends and Family,
Though we are currently in our beautiful homeland of Israel, we hope a festive 4th of July was had by all back in the States.  Appreciation to the United States is due in comparison to so many other places we all could be living (aside from the lovely counties some of you live in, like Israel, The Netherlands, Belgium, France, Canada and England). Here is a sad and staggering statistic…80% of the World's population lives on less than $10 a day.  Yes, fireworks are worthy of our country's birthday (though, sadly, many in our own country suffer as well).
Back to America, please enjoy this vintage youtube of Simon and Garfunkel in Central Park singing America: http://www.youtube.com/watch?v=vCbOEZ8c8dM
Did you know that back in the 1970s NYC instituted a Car Idling Law(one of my pet peeves) that states:  "NYC law restricts the idling of motor vehicle engines while parking, standing or stopping as part of the City policy to reduce air pollution. No motorized vehicle can idle for longer than 3 minutes unless it is being used to operate equipment".  Not sure if it is enforced much, but bravo to the attempt.  By the way, it was instituted long before (do-gooder) Mayor Bloomberg (and I use that term endearingly) was elected.
I read a NY Times story about this amazing (14 year old) guitar virtuoso,Quinn Sullivan who plays and writes music all by Ear.  Hope you enjoy: http://www.youtube.com/watch?v=nQJGIdCy5Rc
Bonus track of Quinn (age 8) of "Mother's Natures Son"
http://www.youtube.com/watch?v=RkNnaAC_ibw&feature=c4-overview-vl&list=PL8F60AF5F9C9D696A
Wishing you and your loved ones a Sweet and Peaceful Shabbat Shalom,
Lisa
P.S. I found two minutes and a computer in the lobby of our Tel Aviv Hotel to briefly reflect on the Egyptian regime chance as it has dominated our media.  Wishing the people of the  (whole) region a peaceful transition.  Also, condolences to the family and friends of the Arizona fire fighters who lost their lives battling the devastating blaze.
SOAP BOX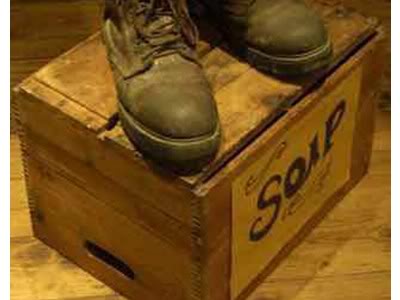 After 31 years of marriage, I find this video PERFECT and hilarious.  I hope it brings a smile to your face, like it did for me:
http://vimeo.com/66753575
 Happy Birthdays:
July 5th
Lea Luger
July 7th
Eleanor Jackier
July 8th
Vicki Barnett
July 10th
Brad Schram
Ricki Rogow
July 11th
Hal Ostrow