Shabbat Shalom June 28, 2013
Dear Friends and Family,
An era of Summer Camp Bus Departures ended last Sunday while we waved good-bye to our youngest son as he travelled off to Alaska with Tamarack Camps.  From Willoway, Summer Impressions, JCC Day Camp,Tanuga, Tamarack… and since the early 90s, we tearfully and joyfully sent our kids off to their summer adventures.  As the cliche goes "time flys" but the adventure (though rapid) is well worth the effort so we must follow another cliche to "stop and smell the roses".
If big news occurs these next two weeks, you might not find it mentioned here because this week and next week's emails were written before our summer journey.  While in Austria, Hungry and Israel, I might not have access or time to edit these Shabbat emails so I have written them ahead of time (though I can read your replies on my iPhone).
As you read this week's email,  Hannan and I will be touring the nooks and cranny's of Vienna, Austria where we will meander the Jewish section, eat the wonderful food but most enjoyably groove to the sights and sounds of Sir Paul McCartney at the Happel Stadium (where we will be very "Happel"). Saturday we head to Budapest via train and then onto Israel where next week's Shabbat message will be based.  I will include some photos of Sir Paul and our trip in a later Shabbat message.
With the Beatles in mind, here is a great glimpse of a behind the scene video of filming of "Help" with (mid 60s) state of the art technology: http://www.rollingstone.com/music/videos/the-beatles-help-go-behind-the-scenes-20130624?utm_source=dailynewsletter&utm_medium=email&utm_campaign=newsletter
This video is worth repeating.  I put it at the bottom of last week's email but many of you have expressed thanks for sharing it and found it moving and meaningful.  It is a beautiful story of tolerance, acceptance and equality and worth a 2nd viewing:
http://www.youtube.com/watch?v=hlVBg7_08n0
Shame on the Michigan State Senators for not voting on the Medicaid Expansion Bill before their vacation.  Bravo to Gov. Snyder for expressing his anger and disappointment for their incompetence. I hope they get their act together and"Take a Vote, Not a Vacation" as Synder apply stated.
Till next Friday (from Tel Aviv)…
Wishing you and your loved ones a Sweet and Peaceful Shabbat Shalom,
Lisa
SOAP BOX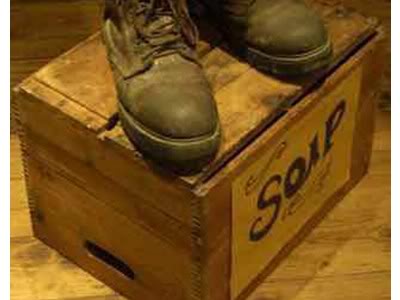 Soap Box message of the week… Floss daily.  Its good for your overall health.
 Happy Birthday!
June 21st
Naomi Rockowitz
(missed from last week)
June 26th
Jennifer Silverman
(missing from last week)
June 28th
Deborah Tyner
June 29th
Beth Gans
June 30th
Jon Linden
Nancy Gad Harf
July 2nd
Rina Raviv
July 3rd
Scott Kaufman
July 4th
Kim Lifton
Michael Smolash
United Sates of American
Please let me know if I've missed your (or a loved one's) birthday. I'm prone to errors. Thanks.