Dear Friends and Family,
Population Equality
50 years ago this week, Rev. Martin Luther King, Jr. marched down Woodward Ave. in Detroit seeking justice and equality for all people. He previewed his "I have a Dream" speech to the crowd YET 50 years later we are still fighting this equality battle for many in our diverse US population.  This weekend a reunion March will take place on the streets of Detroit with the same high hopes as those so long ago.
Military Equality
This week's discussion at the Pentagon may equalize Women's military opportunities in the near future.  Navy Seals and Front-line Combat warriors will (within two years) include physically qualified female soldiers. This important decision could help combat sexual assault that some say is a result of the current disparty between male and female military hierarchy. To give you perspective, 26,000 military sexual assault cases occurred just last year. Bravo to (our Michigan) Senator Carl Levin for holding "feet to the flame" of those responsible for Military Sexual Assault.  Punishing and halting this repulsive activity is his steadfast mission.
Prayer Equality
Bravo to Ms. Barbra Streisand for 1. visiting Israel this week  2. receiving an honorary degree from Hebrew University 3. for singing to your 90 year old good friend, Shimon Peres and 4. speaking out against the ultra-orthodox abhorrent and disrespectful behavior toward the Women of the Wall who only ask to be treated equally as their male praying counterparts.
Garbage Inequity
Soon New Yorkers will need to separate their egg shells from their cotton balls as Mayor Bloomberg plans to institute his most ambitious initiative to require the 8 million residents of the Big Apple to compost their apples cores, orange peels, brussel sprouts and every-other edible waste.  As predicted, there's been major push back with this plan, so we'll see if Mayor B can add this effort to his legacy.
Cost Inequity
"Spring" protests have arrived to it's newest country with 200,000 Brazilians swarming the streets of its biggest cities demanding a reduction in the recently increased transportation fees.  Their protests were successful as both cities of San Palo and Rio returned the fees back to the lower rates. Will these governmental actions satisfy to public?
Life's Inequity
Farewell to actor, James Gandolfini, on his early (age 51) demise from a fatal heart attack while visiting Italy this week.  His talent and Soprano image will live on in perpetuity.
Musical Equals
I heard this wonderful story on NPR about (Father and Son) Swing Jazz Guitarists Bucky and John Pizzarelli (who I had never heard of) so I googled them and found this little ditty by John.  I hope you enjoy it as much as I did:
http://www.youtube.com/watch?v=vVNVJGLVFCk
Wishing you and your loved ones a Sweet and Peaceful Shabbat Shalom,
Lisa
SOAP BOX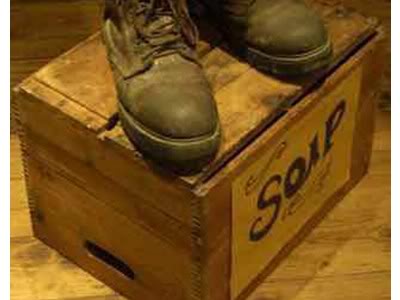 Deep condolences to the large, warm and extended family of
Edythe Jackier on her passing at the respected age of 95.  Her life and legacy will live on through her work and family.  She will be greatly missed by those who knew of her strength and integrity.
Sad condolences to Lucy and Ray Henney (and family) on the passing of Lucy's mother, Floraine Frank Shields.  May her memory bring comfort to her family during their time of sorrow.
Heartfelt condolences to the families of Evelyn Keil, mother of Debbie Landau and Laurie Leeb.  May Evelyn's memory ease her family's sorrow during their time of mourning.
Please attend Steven Tapper's photography exhibition entitled METAL on June 26th (7:00pm) at Scavolini by Cucina Moda in Birmingham (202 East Maple).
Kol Hakavod to Griffin Siegel (and his family) for the exceptional performance this week at Ferndale's Local in support of several musical charities.
Bravo, Governor Rick Synder on this week's trade mission to Israel to help strengthen our Michigan Israel connections AND to his decision to cut short his visit to return to Lansing to support the (much needed)Medicaid Expansion Bill.  Close to 1/2 million low-income Michiganders will benefit from this Federally-funded (100% now and majority in the future) life-saving program.  Unfortunately, he missed his Technion (MIT of Israel) visit to see the Nobel award winning inventions.
Bravo to Pres. Obama for expressing his Veto plan if a restrictive Abortion bill arrives on his desk, calling the bill "an assalt on a women's right to choose".
 Happy Birthdays to:
June 18
Sir Paul McCartney
June 19
Marc Berke
(missing from last week's list)
June 21
Noah Liebman
June 22
Bennett Terebelo
June 23
Liz Berg
June 24
Sam Orley
June 25
Andrew Moiseev
June 26
Dave Schwartz
June 27
Orly Rubinfeld (BIG 15)
Dolcy Rubinfeld
Karen Kelman (BIG 50)
P.S. Here is a sensitive and touching musical story dealing with several issues that (hopefully) one day will be outdated.  It's a story of acceptance and love (but could be too liberal for some).  I found it meaningful and moving:
http://www.youtube.com/watch?v=hlVBg7_08n0