Dear Friends and Family,
Mud to Good Use: 
Wounded Warriors will reep the rewards from our son, Mataan's Tough Mudder (mud-covered military style obstacle course) experience this weekend.  Already $5 Million has been donated to the Wounded Warrior Project while the TM participants are awarded a mug of beer at the completion of the challenge.
Good from Bad:
Those 1,127 Bangladeshi garment workers, buried in the rubble of the worst industry disaster in history, have brought life (in their death) to future garment workers. Companies all over the world have finally taken action and responsibility to improve working conditions and wages for developing world services.  Of course, much work needs to be done to reach the minimal standards that exist in most developed counties, but hopefully this is a good start.
External Superficiality:
From cheap clothing to elitist attire…Abercrombie and Fitch is getting unwanted PR this week for their exclusionary practices of advertising to a select size and type of person.  Their marketing is not new, but a Mr. Greg Karber's actions are a youtube sensation as he has been distributing Abercrombie attire to homeless people all over Los Angeles.  Of course, we live in a free society so A and F are free to choose their marketing strategy, but I am also free to avoid their product based on their superficial importance. By the way, here is one of their quotes: "We hire good-looking people in our stores. Because good-looking people attract other good-looking people, and we want to market to cool, good-looking people. We don't market to anyone other than that."
Role Model:
Speaking of cool and good-looking people, bravo to Angelina Jolie for publicly acknowledging her devastating decision to undergo a preventative double mastectomy after learning she has the BRCA gene which is an indicator for possible Breast and/or Ovarian Cancer.  Close to 1/2 million people die each year from Breast Cancer and until there is a better solution, many women with the same gene mutation can save their lives by following Angelina's path.
Space Oddity:
Enjoy this really cool video by Canadian Astronaut Chris Hadfield as he performs David Bowie classic song Major Tom from actual Outer Space.  The visual are breathtaking.
http://www.youtube.com/watch?v=KaOC9danxNo
Banana Seat:
Farewell to Al Fritz who died this week.  Thank you for bringing joy to my growing up years as we all rode throughout the neighborhoods on his famous (banana seat with the high handle bars) Stingray bike.
Questionable Honor: 
After protest and debate, the Newseum removed 2 journalist from their Fallen Journalist tribute this week. It was confusing to read the full page Newseum ad in Monday's NY Times honoring 2 Fallen Journalist with Israel listed as their country of death.  I didn't remember ANY journalist dying in Israel this year. It turns out they were in Gaza at the time of their deaths and working for the terrorist organization Hamas. Thank you Sen. Mark Kirk and others for urging the Newseum to reconsider this honor.
Coney Dogs and KFC
The Nice Attempt Award goes to Mike Binder for bringing our favorite Michigan Coney Dogs to Los Angeles residents.  After two years of dwindling sales, Mike (and his MI celeb friends) have sold the Coney Island to a Middle Eastern Restauranteur, appropriately, as after Coney Dogs, Middle Eastern food is our next Michigan favorite. And speaking of the Middle East, you can get a bucket of KFC in Gaza for only twice the normal price after it travels 4 hours from Egypt through the illegal tunnels to your table.  There are NO fast food restaurants in Gaza but plenty in the West Bank.
Wishing you and your loved ones a Sweet and Peaceful Shabbat Shalom,
Lisa
Thanks, Rabbi Jason Miller, for this week's Shabbat Shalom VIP Greeter: Mr. Conan O'Brien Shabbat Shalom
http://www.youtube.com/watch?v=PY-6czR3ZFU&feature=youtu.be
SOAP BOX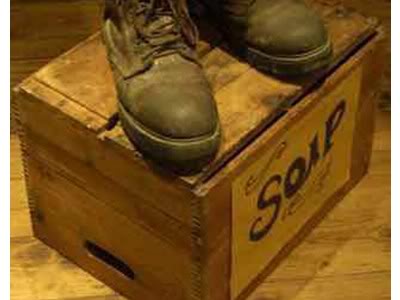 Upcoming Events
Diabetes Walk
This Sunday May 19th @ 10:00am
Organized by the Orley Family and Friends
Wing Lake School (Maple/Wing Lake Rd)
http://jdrfevents.donordrive.com/index.cfm?fuseaction=donorDrive.team&teamID=6083
Israel Bonds Luncheon
Professional Women's Network
Wednesday May 22nd @ Noon
Home of Florine Mark
For more info: paula.lebowitz@israelbonds.com * 248.661.3500
Support Gary Peters for US Senate
Sunday June 9th @ 1:00pm
Home of Jennifer and Brian Hermelin
For more info: info@petersformichigan.com or 248-799-0850
Honor Patti Aaron
JCRC Activist award with guest speaker Ruth Messinger
Wednesday June 12th @ 7:00pm
Adat Shalom Synagogue
For more info: 248-642-5393
Learn about American Jewish World Service
Thursday June 13th
Dinner and dialogue with Ruth Messinger
Global programs to empower women and girls
Seating limited.
For more info: contact Bekah Dickstein bdickstein@ajws.org or 212-792-2802

This week's celebrants:
May 16th
Mark Lit
Amy Shefman
May 18th
Elise Benyas
Michael Maddin
Sosie Berg
May 19th
Joel Kahn
May 20th
Ashley Oleshansky
Brian Adelman
Nathan Upfal
May 21st
John Steinberg
Sally Orley
Trudi Weinman
May 22nd
Betsy Appleton (happy 60th dear friend)
Beth Brandvain
Rochelle Upfal
May 23rd
Les Grosinger
Mazel Tov to two College Grads I forgot last week
Alex Mark (my beautiful niece in Boston)
David Guz (also accepted to Med. School)
Mazel Tov to Los Angeles cousin, Josh Berg, on producing LA weirdest School Follies:
http://blogs.laweekly.com/arts/2013/05/verdugo_woodlands_elementary_school_fathers_follies.php?page=2
Please pardon all errors (typos, gramatical and missing acknowledgments) due to my human condition of imperfection. Feel free to help me correct my ways.