Shabbat Shalom April 5, 2013
Dear Friends and Family,
When will violence diminish in our societies?  We might not be as barbaric today as we were 500 years ago, but will it take us another 500 years till we (all around the world) value LIFE.  When we speak of places or people like: North Korea, The Taliban, Syria, Hamas, much of Africa… the list goes on, we think of death and sorrow.  Even in our country, violence and aggression is all around us… in schools, movie theaters and even on our front porches.  Bravo to Colorado for its progressive gun control laws but since our State borders are transparent, we all won't be safe till all 50 States pass similar laws to ban assalt weapons and require background checks.  I hope Michigan doesn't wait till AFTER a mass murder to follow Colorado's path.
Old and tattered things, people and places deserve respect and rejuvenation.  This is the case for the old and neglected Steinway which was rotting in the Motown Museum.  In its heyday sweet music was created by Motown legends but time took it's toll on it's ivory and wood, until Sir Paul came to the rescue and now it looks like this:
The renovated piano was returned to its home in Detroit this past Monday.  So too will the City it resides in as many "Sir Pauls" are concentrated on renovating the old and tired buildings, schools, parks and neighborhoods of Detroit.  One day soon, it too will look like a brand new Steinway.
Unfortunately, old people are sometime also forgotten and abused.  Our Western culture should study Eastern societies when it comes to respecting their elders. Sadly, a rash of attacks on older adults occurred in Israel last week.  I hope these attackers are sufficiently punished and the stories bring light to the atrocities.
http://www.timesofisrael.com/elderly-man-beaten-for-driving-slowly-suffers-coronary/
The above story sorely illustrates that Israel is not a perfect society, yet we as the world's citizens are far from reaching any Utopias.  But here is a positive story about Israel's diverse and democratic existence (which follows last month's annual and hateful Israel Apartheid Week).  The Voice (Israel's music contest similar to ours) just crowned this year's winner who happens to be an Arab Israeli.  Here is her beautiful rendition of Leonard Cohen's Hallelujah: http://vimeo.com/62539173  Also, crowned last month wasMiss Israel, who this year is an Ethiopian Jews.  Not sure how these two examples fit the Apartheid definition (not to mention the Arab Justice who sits on the Israeli Supreme Court or the voting rights of all Arab Israeli citizens).
If you want some (extreme) examples of discrimination, you can look back 70 years to the Warsaw Ghetto when the Nazis on the first night of Passover (during the Seder) tried to finalize Hitlers extermination plan until the famous Warsaw Uprising thwarted their attempts (temporarily). Yom HaShoah (Holocaust Remembrance Day) which this year is Monday April 8th was chosen because most Jews don't know the actual date their relatives perished during the Holocaust so the anniversary of the Warsaw Uprising was selected as Yom HaShoah.
Now for the best news of the week.  Sales of University of Michigan T-Shirts have skyrocketed this week as the Wolverines basketball team is headed to Atlanta to complete against Syracuse on Saturday in the Final Four College Basketball tournament.  The last time U of M (with the Fab Five) made it to the Final Four, Clinton (Bill) was President, Ruth Bader Ginsberg was appointed to the Supreme Court and the Military "Don't Ask Don't Tell" policy was instituted. Go Blue!
As I often return to the main reason for these emails, which is to wish all of you a sweet Shabbat Shalom, I found this wonderful video which eloquently depicts my admiration for Shabbat as our most sacred holiday. http://www.aish.com/sh/s/Shabbat-Stop-Rest-Enjoy.html  We share Shabbat dinners each week with our friends and family (rotating homes).  Our 4 children have grown up with this tradition and I hope they plan to pass it on to their families.
Wishing you and your loved ones a Sweet and Peaceful Shabbat Shalom,
Lisa
P.S.  Again I missed the story in the main stream media this week about the Northern and Southern attacks against Israel from Syria and Gaza.  What do you think the US would do if Mexico and Canada repeatedly lobbed rockets at North Dakota and Texas?
P.P.S.  RIP, Phil Ramone (music producer to some of my favorite artist like Billy Joel and Paul Simon),  Jane Henson (Puppeteer and Jim's wife) and Roger Ebert (Film Critic)
SOAP BOX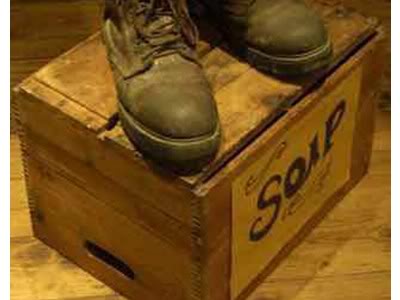 Deep condolences to Marc and Susie Schechter and Jason and Rachel Zimmerman and their family on the passing of their beloved father, Robert Schechter.  May his memory, spirit and love be a blessing and comfort during their time of mourning.

Please join me during Federation Days for one (or many) of the wonderful activities offered next week to anyone who has made a 2013 Federation Pledge to our Jewish Community.  There are cooking demos, Detroit Bus Tours, Torah on Tap and Interesting Lectures available all week. Please check the schedule at http://jewishdetroit.org/2013/03/20/federation-days/  and please make a contribution (of $18 or more) to help sustain and enrich our Detroit Jewish Community.

If you have never met Congressman Gary Peters, you are missing out on geting to know one of our dedicated community leaders.  My mother, Florine Mark, is hosting a free (casual attired) Brunch to meet Gary and his wife Colleen (who are both dear friends of Hannan and mine) on Sunday April 14th at 11:00am.  If you'd like to attend, please RSVP to nmaple@wwgroup.com or 248-479-1371.

If you already know how great Gary is, please attend a fundraiser later that day (Sunday April 14th) at Cynthia and Edsel Ford's home in Detroit.  How often do you get the opportunity to visit the home of the great-grandson of Henry Ford.   For more info please contact gary@petersforcongress.com or 248-799-0850

Speaking of Yom HaShoah, Detroit Public TV with Adat Shalom Synagogue will producing I Believe – A Shoah Requiem, this Sunday April 7th live from Detroit Orchestra Hall.  This musical liturgy of cantors, soloists and choruses will be dedicated to the observance of Yom HaShoah and composed by Daniel Gross of Adat Shalom Synagogue.  In addition to its broadcast on DPTV (Channel 56), it will also be streamed live at http://www.dptv.org.