Shabbat Shalom Feb. 15, 2013
Dear Friends and Family,
Bravo to the Women of the Wall, and I'm not talking about the Pink Floyd Female Fan club, I'm taking about the brave women who continue to get arrested at the Kotel (Western Wall of the 2nd Temple ruins) just because they believe praying in this sacred space should be equally accessible to both genders and all religious streams. Many men, (includingDr. Yitzhak Yifat, in the center of both photos, was one of the IDF paratroopers who liberated the Kotel in 1967) were present to support the women's monthly prayer session as they wore (forbidden for women) prayer shawls and tefillin.
This is just one of the symptoms of the Ulta-Orthodox (Haredim) influenced Government which must be updated to reflex the modern Israeli society. The Israeli population is about 20% Haredi, yet most don't contribute to the work force (because they are full-time Talmud students), require separate schools, have many children and are exempt from Army Service.  There is hope on the horizon with new Knesset member (American born) Rabbi Dov Lipman from the (Central) Yesh Atid (There is a Future) political party. Though he is from the Haredi community,  he sees the importance of compromise between the Ultra-Orthodox agenda and the main stream of society.  I pray he can make some progress.
Speaking of the Haredi community, here is a wonderful organization, Footsteps, that helps those raised in the insular Ultra-Orthodox community here in the US who wish to enter and acclimate to modern society.  You'd be surprised how foreign modern life is to them.  Thanks, Ariella, spotlighting this agency. http://www.footstepsorg.org/about.php
Why, is the question that a billion devotees are speculating after hearing this week's announcement of the Pope's resignation (the first to do so in 600 years).  Is it the failings of his mind and/or body (though this never stopped previous Popes) or is it the continued scandals and mismanagement that keeps plaguing the Vatican.  Another big questions is who will be the next Pope.  Are Catholics ready for an African or Latin American Pope?
As it now heads to the House for approval, bravo to the Senate for renewing the Violence Against Women Act(with amendments to help combat adult and child trafficking among other improvements).  22 Republican Senators voted against this bill, including Lindsey Graham (SC), Orrin Hatch (UT), Mitch McConnell (KY), Rand Paul (KY) and Marco Rubio (FL).  I wonder what their reasons were for NOT continuing the protections for their mothers, sisters, daughters and friends against violence and abuse.  A billion women and men danced all over the globe this past V Day (Feb. 14th) as a global expression to protect ALL mothers, sisters, daughters and friends from violence and abuse. Bravo to Eve Ensler for starting this movement.
We just entered the Year of the Black Snake according to the Chinese calendar. It is suppose to bring steady progress and a focus on details for this New Year.  Our City of Detroit could use some steady progress yet it might take an Emergency Manager to focus on the details needed to move us in the right direction.
Mazel Tov to Carole King on receiving the Grammy Lifetime Achievement Award which was presented to her daughters on her 71st birthday.  I'm not sure why she didn't accept on her own behalf but either way, it is well deserved.  Carole King and James Taylor were my first Guest Shabbat Shalom Greeters. If you missed it the first time, here it is again: http://www.youtube.com/watch?v=KgMadBJJmkE
Kelly Clarkson won a grammy for her song Stronger, but this lip sync version speaks volumes about true strength.  Please be forewarned, if you tend to get emotional or have a connection with cancer, this might elicit tears:
http://www.facebook.com/photo.php?v=525615210792991
Farewell to Rabbi David Hartman (who died this week at age 81).  He was the founder of the Shalom Hartman Institute which focuses on pluralist Jewish education and progressive thought.  Also, Farewell to Chris Kyle (Navy Seal Hero and Author) who was gunned down by a fellow troubled Vet he was trying to help.  Another example of how mental illness (PTSD Post-Traumatic Stress Disorder) and Guns should never mix. Incidentally, Bradley Cooper is currently working on transforming Chris' book into a movie, so I assume we'll continue to hear more about this American Hero.
In our Attention Deficit world of high speed data, here is an incredible (literally) World History in 2 minutes.  Thanks Michelle R, for sharing.
http://www.youtube.com/watch_popup?v=MrqqD_Tsy4Q
If you took part in Fat Tuesday this week, I hope it was followed by Weight Watchers Wednesday!
Wishing you and your loved ones a Sweet and Peaceful Shabbat Shalom,
Lisa
Post Script (aka. P.S.) and just for fun, whether you are a Jerry Lewis Fan or a Family Guy Fan, you should enjoy this youtube:  http://www.youtube.com/watch?v=wBASVon3dhs
SOAP BOX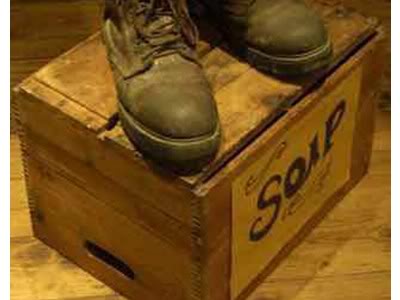 Happy 90th birthday, Morrie Cooper, father of dear friend Jodi.  Wishing you and your family health, happiness and love.

Condolences to Ira and Gail Mondry and their family on the passing of their beloved mother, Miriam Mondry. May her spirit and love be a blessing onto her family.

Condolences to Marci (and Jay) Shienbaum on the passing of their father, Luis Shienbaum.  May his memory be a blessing during their time of mourning.

Condolences to the Rosen family on the passing of esteemed Ann Arbor doctor, David Rosen.  Both David and his brother Robert attended Hillel Day School with me.  May David's contributions to Adolescent Health live on in the many lives he helped heal.

Condolences to Sisters, Susie Leemaster and Marty Rosenthal and their families on the passing of their beloved mother, Adele Sonenklar.  May her many contributions to our community and her deep love of her family bring comfort to those mourning her loss.

Bravo to No Labels for getting 45 members of congress to wear orange pins at the State of the Union stating they willing to compromise for the betterment of the county.

Please let us feed you at our home on March 5th for the Forgotten Harvest event or on March 19th for the Joint Distribution Committee event with Dan Ben-David. Your support is truly appreciated.

If you have never been on an organized peer trip to Israel and if you are age 22-26 (or know someone that age) who wants to travel on a free 10 trip to Israel please click here.
http://action.jewishdetroit.org/events/birthright_summer_2013_pre-registration

I LOVE ping pong and wish I could attend this Make a Wish fundraiser with Beth Brandvain at the NEW Detroit Ping Pong Place called Drive on Saturday March 9th but I'll happily be at Nathan Elyakin's Bar Mitzvah celebrating with our best friends and family.  But you should go to Drive and register here:
http://wam.kintera.org/faf/search/searchTeamPart.asp?ievent=1038911&lis=1&kntae1038911=21E557DDB9954D4ABAAE2CE57B7AC892&supId=0&team=5253101&cj=Y

Mazel Tov to Banana Joe (the Affenpinscher) who won Best of Show at this year's Westminster Dog Show.

Women, I suggest you watch this very creative video on the our different symptoms (than men's) of a Heart Attack.
http://www.surreywellness.com/chiropractic/go-for-red-women-premiere-short-film-just-a-little-heart-attack/

Lastly,  I thought this was a great NEW idea and of course it started in Israel.  Its a new way to dine while travelling.http://eatwith.com/#!

Next week will include Feb. Birthdays.  Until then…