Shabbat Shalom Feb. 22, 2013
Dear Friends and Family,

It was nice to enjoy some warm weather as we are ending our February School Break/President's Week vacation in Boca Raton.  I hope you also enjoyed this week, if you were on vacation or even if you weren't.

We spent our time with family, alligators and stone crabs.
As our festive holiday of Purim arrives this Sunday, there are four activities/mitzvot required to celebrate the holiday.  1. Read the Megillah (Book of Esther), 2. Give Charity, 3. Give gifts of food and treats (Mishloach Manot) and 4. Feast (Eat, Drink and Be Merry). In fact, it is suggested to get so inebriated that we don't know the difference between our Purim hero, Mordecai and the villain of Haman.
I'm sure many in Russia last week thought they were inebriated when they saw a Meteor fly in front of their eyes.  What IS the difference between a Meteor, Meteorite and Asteroid?  Here are some VERY basic definitions.
A Meteor is matter that enters Earth's atmosphere.
A Meteorite is a meteor that hits Earth.
An Asteroid is matter that orbits the Sun.
And by the way, a Comet is like an Asteroid but it has a tail.
All three (minus the comet) invaded our planet last week with the meteor becoming a meteorite when it hit the Siberian tundra within hours of the Asteroid (named: 2012DA14) which eclipsed our atmosphere.
Since March is next week, it time to wish Happy Birthday to those who share a birthday month with our Presidents.
Wishing you all the best:
Alan L (Marcia's man and Boston's Jewish Community Activist)
Ingrid G (Big 70 horse loving grandma)
Lori KS (Northern Michigan Therapist)
Kathy WF (Co-Women's Department activist)
Randi S (Proud mom of Hayley and fellow Israel traveller)
Nell D (U of M booster friend)
Amy S (Jeff's Joy and HDS supporter)
Jeff J (Harris' Honey and my favorite florist)
Paul Y (Best looking TI rabbi, this month)
Stacey G (Favorite Mosaic Mission photographer)
Steve S (current husband to the 2nd mother of our first son)
Linda ZR (Mom to Western Trip Counselor Lauren)
Marcy F (Mom to newly engaged Ronit)
Betsy H (valentine birthday girl)
Liz G (favorite AZ resident who is always working to save the world)
Robert C (tennis and Debbie are his passions)
Robin TM (Co-JWF trustee)
Doreen H (Michigan queen of philanthropy and activism)
Carolyn B (reason Jim counts his blessings)
Rose H (David's lucky charm)
Susan M (favorite aunt of Hannah and David),
Rosanne K (Grandma to Chase, Lance and Emma)
Florine (Bubbie of our children with Love, Love, Love in her heart)
Parker L (big bro to Mena and Wyatt and shares a birthday with Auntie Florine)
Bob N (also shares a birthday with my mother)
Amy F (Jack's genius wife)
Debby T (great mom to 3 sons who love NYC)
Lori S (Marc and Aspen are her passions)
Michelle GW (Sea-Gull gal in St. Louis now)
Julie ZT (future mom to Lilly's big sib)
Ariela R (Ashkelon mom to Talia and Hilleli),
Jennifer S (met her love Brian at Camp Sea-Gull),
Brian S (met his love Jennifer at Camp Sea-Gull)).
Susan L (Harold's love)
Yoko Ono (turned 80)
Wishing you and your loved ones a Sweet and Peaceful Shabbat Shalom and a Hag Purim Sameach (Happy Purim),
Lisa
SOAP BOX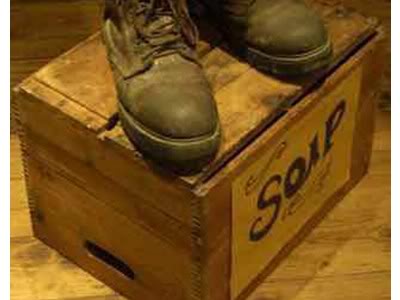 Condolence to the Steve Pestka and his family on the passing of his beloved father Henry Pestka.  May his spirit, community contributions, survivalism and love be a constant memory to ease your sorrow.