Shabbat Shalom February 8, 2013
Dear Friends and Family,
What would this world be like if we all had the courage and chutzpa to stand up (or sit down in this case) for equality and justice like Rosa Parks did 57 years ago?  Rosa Parks would have been 100-years-old this week. Her small gesture brought big changes in our society.
King Richard III got a bum wrap by William Shakespeare, but was he really such an evil guy?  This week scientists confirmed that the remains found under a Parking Garage about 100 miles north of London are those of Richard III.  It has been over 500 years since his death but there are still debates about who he really was… an evil man who murdered his way to the Crown or a progressive leader who supported foreign trade and literacy.
Speaking of progressive… from 1800 until just last week, a French law has remained on the books that prevented women from wearing pants.  The law has be altered throughout the years (for exceptions like bike and horseback riding) but never removed until France's Minister for Women's Rights finally (in the 21st century) made in Null and Void.  We, in the US, have many laws that need "Nulling and Voiding", like women aren't allow to wear patent leather shoes in Cleveland or alter their hair without permission from their spouse in (my home state of) Michigan.  I'm not sure who has authority over your hair if you're not married.  Maybe your father, brother or nearest male relative…
Another progressive move (though also overdue) was the acceptance of our Federal guidelines for immigrants to acquire Driver's Licenses. Just after I "shamed" our Michigan Sec. of State in last week's email, she switched gears and will now follow the rules and distribute the much needed licenses.  I take Zero credit for this change of heart as Ms. Ruth Johnston is NOT on this email list but kudos to whoever got her to do the right thing.
Also mentioned a few times in these emails (during the election season) was the fact that most of our presidents (post 1948) hadn't visited Israel until their 2nd term, and this holds true for President Obama (though he was in Israel in 2008 as a Senator).  It was just announced that Israel will be Pres. Obama first foreign destination during his 2nd term.
One fact about our Old City of Jerusalem that might be confusing is that the (Golden) Dome of the Rock (a Muslim Shrine) was built right on top of the (Jewish) sacred grounds of the destroyed 2nd Temple.  Jerusalem was fought over and ruled by many different faiths throughout her 5,000 year history and in 691 BE the Dome was built to commemorate the site where Muslims believe Mohammad ascended on his night journey to heven. When this Israeli tourism video was produced, they needed to carefully explain the Old City's history.  I think they did a great job:http://www.timesofisrael.com/golden-dome-goes-poof-in-ministry-vid/
Our human bodies are miraculous…both durable yet fragile at the same time.  Are bones are strong, our organs are protected, our system is brilliantly conceived (by whom or what, I'm not sure) with numerous defensive mechanism.  Yet, we are not invincible to bullets or bacteria.  This week 2 deaths reminds us that life is fragile and should be appreciated. Condolences to the family and friends of (48-year-old) Steve Singer, who grew up in West Bloomfield but lived his adult life in Arizona. A legal disputed erupted with gun fire that took Steve's life, which is another reminder that serious gun control measures are needed SOON.  Also, condolences to the family and friends of (19-year-old) Emily Stillman of West Bloomfield, who died this past weekend from bacterial meningitis.  This weekend is also the 1 year anniversary of the car accident that took the life of dear friend, Jeff Zaslow. The life and health of our loved ones is a precious gift we must cherish and appreciate.
This new song by Matisyahu called "Searchin" resinated with me.  Something about the chorus just grabbed me.   I hope you enjoy it too: http://www.youtube.com/watch?v=6Klut6WK0dw
Farewell to:
– Ed Koch, New York's 105th Mayor, who was mourned by thousands at his funeral this week.
–Monopoly Iron…welcome Monopoly Cat.
–Saturday USPS delivery as of August.  We will welcome the $2 billion a year savings long before we miss our Saturday Junk Mail.
–Stewie, the World's longest cat, who died of cancer this week.  Last week's email spotlighted dogs so it only seemed fair to include a cat in this week's message:http://www.huffingtonpost.com/2013/02/06/stewie-worlds-longest-cat-dead-cancer_n_2629533.html?ref=topbar
Wishing you and your loved ones a Healthy, Sweet and Peaceful Shabbat Shalom,
Lisa
SOAP BOX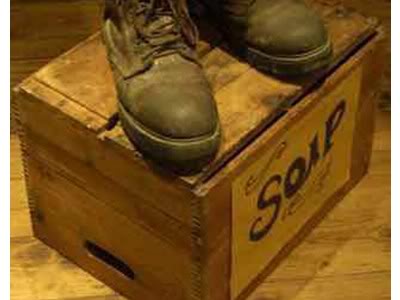 Worthy Events:
Forgotten Harvest – Please join us at our home for dinner on Tuesday March 5th @ 6:00pm.  Invites should hit your email inboxes and snail mailbox very soon.
Joint Distribution Committee – Please join us at our home Tuesday March 19th @ 7:00pm to hear (the fascinating and interesting) Prof. Dan Ben-David (Exec. Director of Taub Center for Social Policy Research in Israel, among other roles)
Transforming Loss, a documentary – Please attend the Jewish Hospice and Chaplaincy Network sponsored screening of this moving film (we saw it this week and found it very emotional and meaningful) on Tuesday March 12th @ 7:00pm The Berman Center in West Bloomfield.  To register, please click:www.jewishhospice.org/grandwomen  or call Sharona Shapiro at 248.592.2687
US Holocaust Memorial Museum 20th anniversary – Please join us in DC for the commemoration on April 28-29.  The work preserving our history at the USHMM is invaluable and most be protected.  Here is an example of a recovered piece of history. The family in this film are from Michigan: http://www.youtube.com/watch?feature=player_detailpage&v=V9PzAlbvA08