Shabbat Shalom January 11, 2013
Dear Friends and Family,
Look to the Wise Ones for answers…
Did you know that a 22 year-old Jewish woman was responsible for women's rights in post WWII Japanese society.  Just after WWII ended, Beate Gordon (who passed away last week), found herself as the only female assistant to General Douglas MacArthur while he was drafting Japan's Postwar Constitution.  Japanese women (back then) were treated more like property than people. She helped establish the equality that current Japanese women enjoy today by contributing women's rights issues to their constitution: http://www.nytimes.com/2013/01/02/world/asia/beate-gordon-feminist-heroine-in-japan-dies-at-89.html?pagewanted=1&_r=2&hp (Thanks Leah C. for sharing)
This week commemorates the 2nd anniversary of that fateful shooting in Tucson that left Congressman Gabby Giffords scarred for life.  As the NRA has a $300 million budget with a fraction of that amount dedicated to the other side, it is not surprising little progress has been made to combat this problem. Gabby (this week) created a new initiative called the Americans For Responsible Solutions to equalize the playing field so our legislators are NOT indebted to NRA lobbyist.  And, hopefully Mayor Bloomberg will dedicate his efforts to this cause once his Mayoral term is up.  I'm routing for a Giffords/Bloomberg team to lead us to saner gun control solutions.
One day we hope to own a home in Beersheva to stay warm during these cold Michigan winters and to help to fulfill David Ben Gurion's dream to populate the Negev.  The Jewish National Fund Beersheva River Park (1700 acre environmental space) will now include a 3,000 tree forest memorializing the Sandy Hook victims. One day the "lush" Negev will be as popular as its northern neighbors.
Speaking of keeping warm, 2012 was the hotest year in record history for the (contiguous) United States.  Though MI has been covered with snow for a few weeks, rumor has it, it will be 50 degrees this weekend. Also experiencing a warm spell is Australia with a record heat wave of 129 degrees this week.
Sometimes it hard to believe that we live in the 21st Century, while some in the world still act as though it were the barbaric era of the Middle Ages.  Gang rapes in India, Chinese ivory envy causing the mass killing of 11 Kenyan elephants, executions of Kurdish women activists in Paris and a Saudia Arabian beheading of a poverty-stricken Sri Lankan nanny. By the way, international domestic workers have minimal rights compared to other laborers. Some good news…the Pakistani student (Malala Yousafzai) shot by the Talaban to prevent her from promoting education for girls has left her UK hospital and hopefully on the road to recovery.  http://www.cnn.com/2013/01/04/world/europe/uk-pakistan-malala-discharged/index.html
Now I love Adam Levine's moves as much as the next gal, but this rendition deserves a Grammy or at least the Michigan People's Choice award.  I guarantee a smile while watching it, especially if you know Michael "Levine" Smolash (who can really move his hips) or King "Harold" or Neil, Josh, Paul, Wendy, Jennifer, Marla to mention just a few of our friends I spied moving like "graggers".  The lyrics and vocals are prefect and the dance moves, from disco to break dance to Gangnam to Krav Maga (to that move Paul does) are professional and humorous.  Kol HaKavod (well done) to theTemple Israel community for bringing Purim to the masses (this one should go viral).  http://www.youtube.com/watch?v=ePjzKbq0Iqo
Hannan and I will be heading to DC for the (hopefully warmer than 4 years ago) Inauguration.  We would love to connect with others in our nation's capital while there.
Wishing you and your loved ones a Sweet and Peaceful Shabbat Shalom,
Lisa
P.S.  I don't think anyone could explain our Detroit/Canada bridge situation better than the Jon Stewart Show (aired this week):
http://www.thedailyshow.com/watch/wed-january-9-2013/bridge-to-canada
And speaking of Detroit, Bravo to Kresge for pledging to continue their financial support of $150 million to help revitalize the city.
SOAP BOX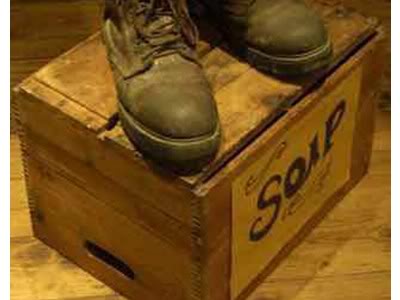 Condolences to Natan, Daniella and Michael on the passing of their beloved wife and mother, Norma HarPaz.  May her memory, music and love bring comfort to your sorrow.

Condolences to dear friend, Lisa Sobel and her family on the passing of her grandmother, Belle Sobel Sapstein.  She was a classy women who lived a long beautiful life.

Please join Rose and David Handelman and Hannan and I (April 28th & 29th) as we co-chair the Michigan Delegation's journey to DC for the 20th Anniversary of the US Holocaust Memorial Museum.  This will be a wonderful opportunity to see and support this incredible museum and be part of our Michigan Initiative to help recover and preserve artifacts so our future generations will Never Forget and Never Repeat the past atrocities. For more info, please contact Lisa Acker 847-433-8033 or lacker@ushmm.org or visit the website http://neveragain.ushmm.org/

Please join us a the 50th Anniversary of "I have a dream" speech on Jan. 22nd 6:30pm at the Detroit Gem Theater.  http://www.eventbrite.com/event/5038526368

Please save the evening of Tuesday March 5th for a Forgotten Harvest event at our home.

Happy January Birthdays to:
Norman K (Dad to Texan daughter, Diane and her sisters)
Marilyn V (grandma to George, Robert, Aidan, Jack among other lucky ones)
Aaron B (recent vistor of Ho Chi Minh City)
Gabi K (favorite handsome Israeli cousin)
Mataan (favorite handsome first born son, no longer a teenager)
Dan W (Jenna's daddy)
Ben F (Andover, Columbia, U of M grad with 2 adorable kids)
Stacy K (mom to Alaska bound Katie)
Linda K (Mumford, U of M, WD pres. Alum)
Lisa R (Jake's mom)
Eric Z (Betsy's Gem Husband)
Fern HK (Lauren and Max's greatest supporter)
Jamila R (favorite Dutch Niece)
Dalia S (One of Tzachi's moms)
Susu S (Grandma to Schoenbergs kids)
Jeff S (Favorite Travel Genius)
Robyn L (better half to Shlomi)
Rachel W (NextGen pres. elect)
Diane K (Emery's loving spouse)
Josh B (Dad to Sosie and Sage)
Susie P (Norm's partner in Grandparenthood)
Bryce S (Republican pay)
Don B (Love of my mom's life)
Perry T (President of Detroit Nation)
Yossi P (Israeli Knesset Member)
Adam B (Obama Advance Team)
Rachel S (Wendy's High School daughter)
Tzvi R (My favorite Son-in-Law)
Lisa S (Florida friend and college roommate)
Ronen A (one of our favorite friends to see in Israel)
Sarah B (roommate on first trip to Israel)
Sid G (Lucky husband to "big" birthday gal Ingrid)
Brenda R (All she is saying is "Give Peace a Chance")
Dana L (MSU Hillel booster)
Diane O (heading to India)
Danielle W (2nd generation of my first Israel trip)
Deborah R (proud mother to Michael)
Ken G (recent visitor to Kenya with his family)
Shari R (Spill the Honey producer).

Sorry if I forgot you… please let me know so I can mark my calendar for next year.