Shabbat Shalom January 18, 2013
Dear Friends and Family,
On January 22, 1973 the Supreme Court made the landmark decision that a "women has the right to an abortion until viability". 40 years later we are still fighting to protect this right while many State and Federal legislators try to project their religious and moral beliefs onto our bodies and erode our rights as women.  We must continue to stand up for our rights.
It is frustrating to see the lack of common sense and compromise coming from our legislators specifically regarding Assault Weapons.  Where, in the 2nd amendment, does it say we have the right to mow down as many people in a split second as possible.  I thought the Right to Bear Arms was for the right to protect ourselves and our families. Let's face it, assault weapon owners are not using them for protection, unless they are in the mafia or a drug cartel.  Every Military Officer (I've heard interviewed) says these weapons were built for the battlefield and DO NOT belong on our streets, in our neighborhoods, near our movie theaters, in our schools, though out our campuses, outside our grocery stores…
Maybe we can use our assault weapons (collectively) to destroy those evil planets because the White House has (just last week) rejected the request of over 30,000 petitioners to build a Death Star.  This is not a joke.  The Obama administration officially announced that our Military must do WITHOUT a Death Star weapon.  One reason… the cost would have been $850,000,000,000,000,000 (that's quadrillion, for you, Big Bang Theory fans).  I believe that would have skyrocketed our Debt Ceiling.  Now, if we HAD built a Death Star, I'm sure the NRA would have supported individual ownership.
Bravo to Pres. Obama for signing 23 executive orders to help curb gun violence.  Click here if you'd like to read them:http://www.newsmax.com/Headline/Obama-guns-executive-orders/2013/01/16/id/471689
Numbers 11 and 14 are very interesting. Currently there is NO director of the ATF (Alcohol, Tobacco and Firearm agency) and the CDC (Center for Disease Control) has a gag order on firearm research and stats.
People can change their (extreme) minds.  Just look at Governor George Wallace.  50 years ago (this week), George Wallace took the Oath of Office to become Alabama's 45th Governor and ended his acceptance speech with these infamous words…"Segregation now, Segregation tomorrow, Segregation forever".  Just 9 years later an assassins bullet left him paralyzed and several years after that he had a change of heart and apologized to the Black Community admitting he was wrong and asked for forgiveness.  His words and actions were forgiven but not forgotten.
I'm quite sure Mike Harris will NEVER ask for forgiveness and we should never forget this words as they unfortunately represent the continued anti-semitism that has and will (most likely) continue to plaque our people. He brazenly blames every evil in this world on the Jews and the State of Israel, including Sandy Hook.  Beware, this video will stir anger in you: http://www.youtube.com/watch?v=4wb-rBLYsA8
One month after the Sandy Hook disaster, the children of the school choir got together with
(singer/songwriter) Ingrid Michaelson to record "Somewhere Over the Rainbow" to help raise funds for their town.  The song is available to download at iTunes. Here is a snipet of that recording: https://itunes.apple.com/us/album/sandy-hook-somewhere-over/id593201392
Martin Luther King would have been 84 this year.  Sadly, his life was cut short at 39.  What more was in store for this man of vision? Many in our national Jewish Community were proud partners in his quest for civil rights.  This photo includes MLK and Rabbi Maurice Eisendrath and Rabbi Abraham Joshua Heschel.
Please join us at the Gem Theater on Tuesday Jan. 22nd for the 50th Anniversary of the "I Have a Dream" Speech. Please sign up at http://www.eventbrite.com/event/5038526368
I assume MLK would have commended leaders like Cory Booker and John Huntsman for joining No Labels
( http://www.nolabels.org/ ) which is an all inclusive initiative to stop the Congressional gridlock and start compromising.
Lastly, this is a beautiful and musical example of a collective act of loving kindness.  The song and location are a perfect match.
http://chill.com/ThomasStrat/post/1fed3c40ef5042738c288eef3e43e344?utm_source=internal&utm_medium=email&utm_campaign=BeatlesFlashF&utm_term=011213&utm_content=thumbnail
Wishing you and your loved ones a Sweet and Peaceful Shabbat Shalom,
Lisa
Death Star, No Joke
http://www.foxnews.com/science/2013/01/14/no-death-star-for-us-military-white-house-says/
iTunes of Sandy Hook choir
https://itunes.apple.com/us/album/sandy-hook-somewhere-over/id593201392
Sandy Hook Choir on Good Morning America
http://www.youtube.com/watch?v=2kXXqCD4hKI
SOAP BOX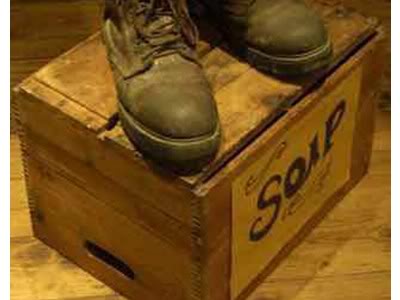 I truly enjoy writing these emails to stay connected to all of you.  I encourage you to reach out to old & new, near & far, family & friends and do the same. It can be a simple hello or a longer message like mine.  The connections (or reconnections) you maintain are very rewarding.

Tuesday Feb. 5th (6:30-10:00pm)
Girls night out at Shaarey Zedek Vashti's Banquet
Belly Dancing, Henna body art, Middle Eastern Food and much more
248-357-5544 Ext. 84 or sisterhood@shaareyzedek.org

Tuesday March 5th (6:00pm)
Please join us for a light supper at our home to learn about the food gathering/distributing work of Forgotten Harvest.
RSVP to Marc Berke at 248-967-1500 Ext. 161 or mberke@forgottenharvest.org

Tuesday March 19th (7:00pm)
Please come to our home to learn about the lifesaving work of the Joint Distribution Committee.

Happy Birthday (this week) to 91 year old Betty White, 49 year old Michelle Obama and 71 year old Muhammad Ali.

Rest in Peace, Pauline Friedman Phillips (aka Dear Abby) who died this week at the age 94.  May you continue to give advice along side your twin sister, Esther Friedman Lederer (aka Ann Landers) who passed away in 2002 and our dear friend, Jeff Zaslow (of blessed memory) who took over for Ann Landers when she left her post at the Chicago Sun Times.  All of your wise words of advice will be greatly missed here on Earth.