Shabbat Shalom January 4, 2013
Dear Friends and Family,
What gifts will this New Year of 2013 bring us…?  Wiser Gun Control Restrictions, Compromising Politicians, Peace Treaties, More Attention to Mental Health, Easier and Quality Access to Health Care, More Concern for our Environment, Continued Financial Strength.  I would be thrilled if any of these issues were enhanced within the next 12 months.
Speaking of Mental Health, Gun Control, Financial Strength and Peace Treaties, here is a sad statistic that is affected by all of them.  In 2012 there were more soldier suicides than war zone fatalities.  Our soldiers deserve more resources and attention to help combat this troubling phenomenon. Let's hope 2013 brings a reversal to this unacceptable trend.
Yes, there was FINALLY a DC deal to avoid a Financial Calamity (retiring the other overused FC phrase) yet Congressman Boehner (from Ohio, safely protected from Superstorm Sandy) sent his colleagues home before voting on the aid package for NY/NJ Sandy victims. Many of these victims STILL have no power or safe living conditions. Two months after the storm is WAY too long to wait for assistance.
Due to the fact that massive amounts of water bottles are floating in our oceans and resting in our landfills, Concord, Mass has just passed our nation's first ever water bottle ban that makes it a $50 fine to sell 16oz (or smaller) bottles of water.  Who will be next?
I'm sure any vessel of water would be greatly appreciated in Death Valley as it is (now) officially the site of the hottest recorded temperature (134 degrees recorded in 1913) since the previous Libyan record (136.4 degrees in 1922) was recently disqualified after researchers determined it was a faulty reading.
If you are unavailable to reach Jerusalem this year, part of Jerusalem can come to you via the internet.  After 5 years of digital imaging, the Dead Sea Scrolls are now available to view (with enhancements) online.  Click here to learn more about this incredible work:
http://religion.blogs.cnn.com/2012/12/31/googling-the-dead-sea-scrolls/?hpt=hp_t2
Rest in Peace, Patti Page, who famously sang "Doggie in the Window" and "Tennessee Waltz".  But my favorite was Moon River.  Enjoy: http://www.youtube.com/watch?v=Ql9lhb94mH8
Our family adventure to Tucson (hiking, mountain biking, tennis and horseback riding) and Eugene (eating, drinking and wine tours) was wonderful.  Here are some photos as proof:
Our Family                                                                Their Family
And our New Years Eve/Hannan's Birthday Celebration was a blast, thanks to those who helped us celebrate.
Last supper of 2012                                                  My Tennis Buddies
Wishing you and your loved ones a Sweet and Peaceful Shabbat Shalom,
Lisa
P.S. Happy 20th birthday dear son, Mataan.
SOAP BOX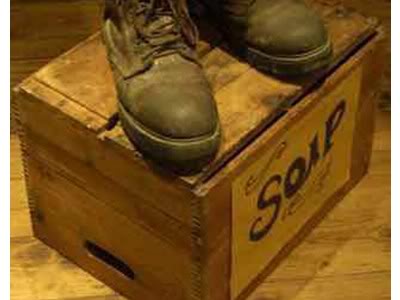 Condolences to the Groner family and our Shaarey Zedek family on the passing of our beloved and respected Rabbi Irwin Groner who dedicated his life to our community for 53 years.  He will be greatly missed.

While on our family trip to Eugene, Oregon, we attended Shabbat services at Temple Beth Israel.  The last reading of the service was this poem by Judy Chicago:

And then all that has divided us will merge
And then compassion will be wedded to power
And then softness will come to a world that is harsh and unkind
And then both men and women will be gentle
And then both women and men will be strong
And then no person will be subject to another's will
And then all will be rich and free and varied
And then the greed of some will give way to the needs of many
And then all will share equally in the Earth's abundance
And then all will care for the sick and the weak and the old
And then all will nourish the young
And then will cherish life's creatures
And then all will live in harmony with one another and the Earth
And then everywhere will be called Eden once again.

This is my wish for 2013…