Shabbat Shalom December 21, 2012
Dear Friends and Family,
When will we learn that one drop of blood (let alone 20 murdered children under the age of 7) is too much of a price to pay for the freedom of semi-automatic gun ownership. Three things much change:
1. Ban assault weapons.  2. Remove the stigma and increase the funding for mental illness.   3. Gag order the media on publicizing the names of the perpetrator.  
By the way,  the NRA waited till Tuesday to comment on the murders.  It pulled its Facebook page on Friday and said absolutely NOTHING for 5 days.  It's reasoning… "Out of respect for the families, and as a matter of common decency, we have given time for mourning, prayer and a full investigation of the facts before commenting."  What facts needed "investigation".  We knew from day one that 20 children (plus 6 educators) were gunned down. They should have been the first to make a simple and brief statement condemning the monstrous mass murder of children. The NRA certainly is very powerful but not very smart.  And while I'm ranting, there is absolutely NO security system in the world today that can prevent the instantaneous and split second murder by a gun (whether its a pistol or an assault weapon).  Four presidents have been shot (and killed), and they all had constant secret service protection.  We need serious debate and some action regarding guns in our society.  Please sign this petition if you feel so inclined: http://signon.org/sign/gun-control-now-1?source=cs.em.mt&r_by=6493778
Incidentally,  our 2nd Amendment (the right to bear arms) was adopted in 1791 when George Washington was our president, when we only had 15 states in our union and when we were in the middle of the Northwest Indian War.  Our society is very different today.
Please:
Pray for the Victims
Pray for the Parents and Families
Pray for the Classmates
Pray for the Teachers
Pray for the First Responders who witnessed the unspeakable.
Pray that 2013 will bring some sense to our warped gun-loving nation and its powerful lobby. 
Thanks, Randi S, for facebook posting this beautiful tribute to the Sandy Hook victims song to Leonard Cohen's Hallelujah:
http://www.youtube.com/watch?v=B-SeKsVm7YE&feature=share
Michigan's lame duck legislature has been busy at work (reeking havoc on Michigander's lives).  Awaiting Gov. Snyder's John Hancock are bills that would 1. hamper women's access to abortions and birth control and 2. require acknowledgment of US citizenship at polling stations. Smart move Snyder on vetoing the 3rd bill allowing concealed weapons in churches and school. Will you sign the other two?
The Taliban, in all of their wisdom, has decided that the World Health Organization's efforts to help eradicate Polio from Pakistan (as one of only 3 counties in the world that still suffers from this epidemic) is really on spy mission to sterilize its children with the vaccinations. So after the Taliban killed 8 Health Care Workers,  the World Health Organization has suspended its polio prevention efforts in Pakistan.
Though most of you on this email list don't celebrate Christmas, many of us live in a Nations that celebrates the holiday for 6 straight weeks with beautiful lights and music.  I am a huge Stephen Colbert fan and his last show of 2012 included a lovely rendition of John Lennon's Christmas song performed by Lennon's son Sean with Jeff Tweedy and Mavis Staples:
http://www.rollingstone.com/movies/videos/jeff-tweedy-mavis-staples-and-sean-lennon-sing-happy-xmas-on-colbert-20121214?utm_source=dailynewsletter&utm_medium=email&utm_campaign=newsletter
Hannan and I saw a thought-provoking movie (based on a true story) about a gay couple in the 1979 who desperately tried to adopt an (unwanted) Downs Syndrom child. I highly recommend "Any Day Now" with Alan Cummings in the lead.  Sadly, this issue of Gay equality is still being debated today.
A wonderful musical experience was had by all who attended the Polyphony/David Broza concert last night at the Berman Center.  They are Multi-Talented, Multi-Cultural and a multi-excellent example of peace and harmony. Here is a snippet of them rehearsing in our sunroom:
http://www.youtube.com/watch?v=ByqZZd46TFo
Rest in Peace, Senator Daniel Inouye, who served Hawaii as congressman or senator since its inclusion as a US State back in 1959.
I guess the Mayans were just "joshing" with us, as we are all still here on Earth.
Wishing you and your loved ones a Sweet and Peaceful Shabbat Shalom,
Lisa
SOAP BOX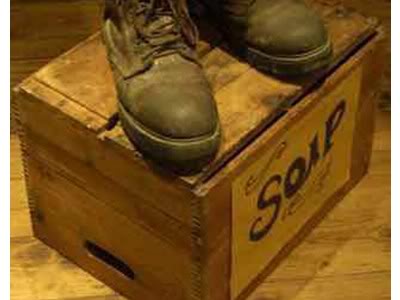 Happy Decembers Birthdays:
Sherri K (mom to 3 lucky sons and 100s of Israeli teens)
Gary P (proud dad of a future U of M student and Colleen's best friend)
Liza AZ (favorite pup to our Shabbat dinners)
Forest W (wonderful daughter-in-law to Larry and Andi)
Julie S (mandel bread mom to our oldest son)
Kathy C (Hunt. Woods activist)
Nick L (Cornell/Northwestern grad. and Ari's friend)
Wendy K (Sea-Gull alum friend)
Fran V (filmmaker and AIPAC activist)
Avi B (best friend to biker Beth)
Carolyn B (mom to gymnast Mat and actress Morgan)
Ronda F (mom to Bar Mitzvah son Sam)
Neal E (Hannan's kibbutz neighbor and best friend)
Penny B(Community Matriarch)
Roz B (my partner in Women's Department activities)
Susan S (celebrated birthday with the Pres.)
Lauren K (Lucy's new sister)
Carol T (Harrison High Alum friend)
Elise S (David's better half)
Liz G (1/4 of tennis buddys)
Dana S (Carli and Alisha's baby sis)
Natalie N (IDF soldier mom)
Jeff M (my easygoing brother)
Hannah M (Marla and Andy's treasure)
Michael HP (Israeli singing sensations)
Gina H (Arthur's better half)
Helen K (loves NYC and dogs)
Steve F (mutual Dakota Bread lover and White House reject)
David GH (new granddad this year)
Jordan O (new Doctor)
Lori S (Tennis lover)
Sharon E (SHE)
Patti A (Ann Arbor social justice activist)
Howard C (Ann Arbor gene code genius)
Judy L (musically talented neighbor)
Miriam L (JTS rabbinic student)
Deanna L (Tamarack Camps supporter)
Tammi F  (part of Cranbrook moms)
Hannan L (love of my life)"Freedom is not a gift from Heaven. One must fight for it every day"
– Simon Wiesenthal (Birthday Dec 31st)